Growth Factors Revolutionize Skincare
Growth factors in skincare play a vital role in keeping your skin firm, elastic and youthful. By using skin care products containing growth factors you can effectively reduce the appearance of fine lines, wrinkles and improve the tone and texture of your skin. Growth factors in skincare are imperative for skin rejuvenation. In today's blog we will discuss what they are, and how they can benefit your skin.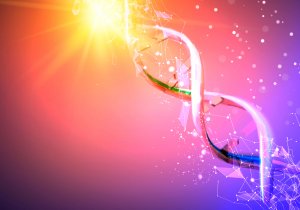 What Are Growth Factors?
Growth factors are natural substances made by skin cells to maintain healthy skin. They are responsible for supporting the repair of damaged skin, making components that provide firmness and elasticity to the skin while helping to maintain skin's protective functions. Growth factors should not be confused with growth hormones.
Aging and sun-damaged skin require growth factors to maintain it's integrity. However cells in aging skin make less growth factors than cells in youthful skin. One of the best best ways to fight the signs of aging is to regularly use skin care products with a high concentration of stable growth factors.
Where Do Growth Factors Come From?
Advances in biotechnology over the past ten years have conceived multiple sources of growth factors. They can be derived from several different human cells grown in a laboratory (skin cells, bone marrow stem cells, fat stem cells), extracted from one's own blood (PRP – Platelet Rich Plasma) or from non-human sources such as snails and some plants. While all cells can produce growth factors, the composition of the growth factor blend they produce is likely to be ideal for the health of cells that produce them.
To illustrate, fat stem cells are likely to produce growth factors that help the functioning of fat cells and bone marrow stem cells are likely to produce growth factors that help with functioning of bone marrow. This concept can be paralleled to growth factors or growth factor-like substances taken from non-human sources. So to maintain prime skin health, the best growth factors would be produced by skin cells, called fibroblasts, whose main function is to produce the components necessary to support the skin.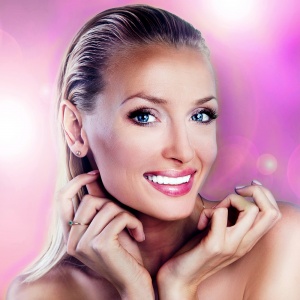 How Do Growth Factors Work?
Clinical studies reveal the benefits of topically applied growth factor in skincare products showing improvements in the appearance of fine lines, wrinkles, texture, and discoloration. The studies show that results take 6-12 weeks of twice per day use. Most studies show visible reduction in crow's feet lines, under-eye skin texture, and overall radiance. Combinations of growth factors with strong antioxidants tend to show results sooner, typically within 4-8 weeks. Diligence pays off with growth factors – the results are amazing!
SkinMedica TNS Essential Serum provides a combination of stable growth factors with strong antioxidants designed to provide fast results. Clinical studies have shown TNS Essential Serum improves the overall appearance of skin. Clinical results show that growth factor products benefit anyone with visible signs of facial aging. While women with early signs of aging may benefit by using growth factors, most significant visible improvements in skin are seen in women with greater photodamage and mature skin.
What Makes TNS Essential Serum Unique?
TNS Recovery Complex is the first topical cosmetic made almost entirely of stabilized human growth factor. The growth factors are harvested using a patented process that ensures their stability and activity. Multiple published studies in scientific journals have verified the presence of active growth factors in TNS Recovery Complex. Carefully selected antioxidants and peptides present in TNS Essential Serum complement the benefits of the growth factors in TNS Essential Serum.
The National Laser Institute Med Spa offers a variety of medical-grade skin rejuvenation products including SkinMedica TNS Essential Serum and Recovery Complex. Call 800.851.0969 or click here for your free consultation with one of our skincare experts. We invite you to experience the dramatic results by adding TNS Essential Serum and TNS Recovery Complex to your daily skin care regimen.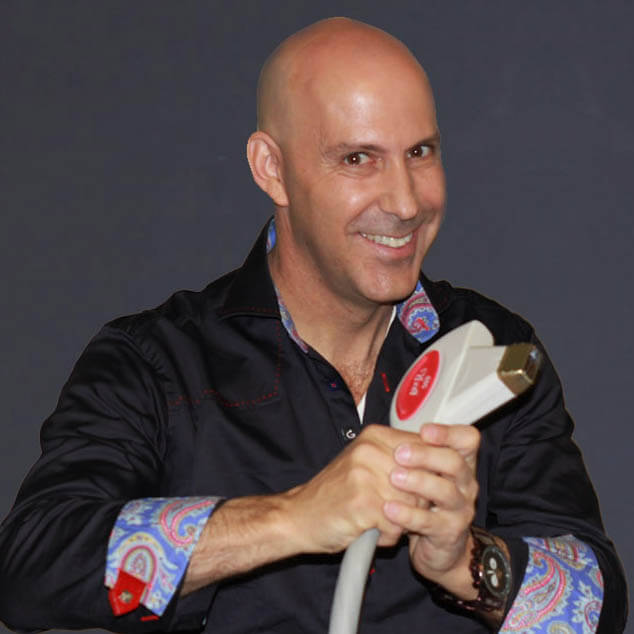 Louis Silberman
Louis J. Silberman is the CEO and Co-Founder of National Laser Institute, the pioneer of the medical aesthetics training industry and one of the largest educators in the country.