HALO Hybrid Fractional Laser

HALO Hybrid Fractional Laser
Looking to treat sun damage and boost collagen but don't have time for two different treatments? Get the best of both worlds with the HALO Hybrid Fractional Laser, the first and only fractional laser by Sciton. This is a breakthrough laser treatment that combines two types of lasers to create significant results with minimal downtime.
How HALO Hybrid Fractional Laser Works
A complete skin resurfacing treatment, HALO combines non-ablative and ablative lasers to target and treat sun damage, brown spots, visible signs of aging, and uneven skin tone. This dual-wavelength feature gives the HALO Hybrid Fractional Laser the unique ability to provide simultaneous treatments for the top layer of skin and the lower layers of skin to give your skin a youthful glow.
In the past, you had to choose between a treatment that offered great results but required a lengthy downtime, or a treatment that had a quick recovery but less noticeable results. With HALO, you get the best of both worlds: amazing results with minimal downtime.
The HALO Hybrid Fractional Laser calculates the precise amount of energy needed to complete a safe and effective treatment. Intelligent energy delivery, combined with Dynamic Thermal Optimization, ensures precise, even treatments that are effective for all skin types. The device can tailor a customizable treatment to meet your personal skin care goals and desires.
Since HALO is a hybrid laser, you typically need fewer overall treatments than traditional lasers to achieve great results! Your skin care technician will usually recommend two treatments spaced about six to eight weeks apart. This method will bring about the best results for you and your skin. You will see an immediate improvement in your skin's texture and tone about seven days after you have completely healed. However, the most drastic and noticeable improvements will appear about a month and a half after your final session.
Achieve The HALO Glow
HALO laser therapy is an ideal treatment for those who are seeking quick results and don't want to deal with lengthy downtime. In addition to treating aging skin, HALO also corrects skin issues such as discoloration, uneven skin tone, and enlarged pores. It combines deep rejuvenation with surface-level renewal for a combined effect.
If you are ready to improve the condition of your skin, it is time to try the HALO Hybrid Fractional Laser treatment! The National Laser Institute and Medical Spa would like to invite you to receive a complimentary consultation. One of our skilled technicians will assist you in personalizing your very own skin care plan and regimen. No matter your complexion you deserve to love your skin, and we can help you get there. Call 1-800-851-0969 or click here to reserve your beauty consultation spot today!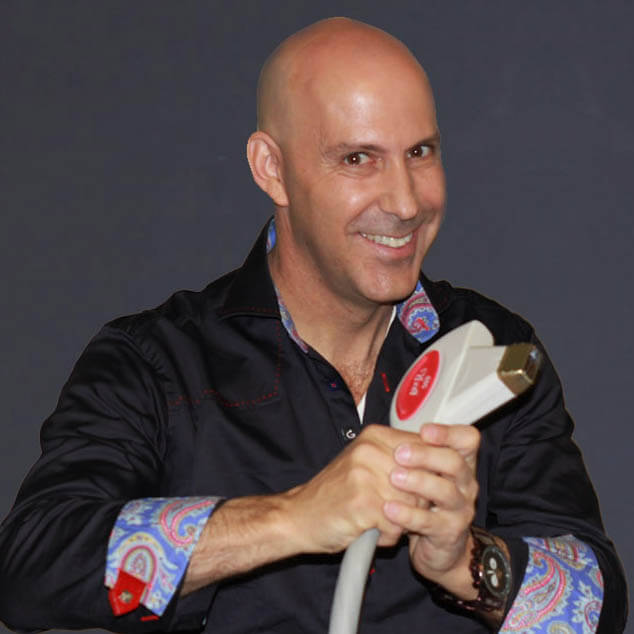 Louis Silberman
Louis J. Silberman is the CEO and Co-Founder of National Laser Institute, the pioneer of the medical aesthetics training industry and one of the largest educators in the country.