6 Wedding Ready Skin Treatments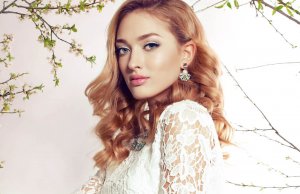 Wedding Ready Skin Treatments
With wedding season right around the corner, now is the time to get wedding season ready with cosmetic treatments that can make you look and feel your best on the big day. Whether you're a bride, mother-of-the-bride, or a guest, several aesthetics services will leave your skin glowing and ready for photos galore!
National Laser Institute Med Spa offers several wedding ready skin treatments to primp and pamper you, including Botox injections, microneedling, and teeth whitening. Our skincare experts recommend starting treatments a minimum of four months before a big event, which will give you time to experiment with top-of-the-line treatments and see rejuvenated results for yourself!
What are the best cosmetic treatments to get wedding season ready? Here are the top six pre-wedding aesthetic treatments to look your best this wedding season.
Wedding Ready Skin Treatments
Teeth Whitening
Get ready to show off a whiter, brighter smile with teeth whitening! This treatment is designed to whiten your smile in under an hour. Teeth whitening treatments are perfect for those who want to diminish yellowing or stains. This treatment is customizable based on your teeth lightening and whitening goals and desires. Schedule a teeth whitening appointment a couple of weeks before to be sure your teeth will be at their whitest.
CoolSculpting
If you still can't get rid of pesky fat with diet and exercise, CoolSculpting can do the trick! This one-of-a-kind body contouring treatment utilizes a process called Cryolipolysis, or controlled cooling, which freezes fat cells and eliminates them naturally from the body. It's an ideal bridal beauty treatment if you want to target the love handles, back, or belly fat. It may take up to six months to see the full effects of this fat-freezing treatment, so it's highly recommended that you take this into account when scheduling.
Laser Hair Removal
During the warmer months, our arms and legs are on full display; however, you may have unwanted or excessive body hair that make you feel self-conscious. Go virtually fuzz-free with this fav bridal beauty treatment! With laser hair removal, you can enjoy smooth skin without the hassle of waxing or shaving. Popular areas include the legs, arms, upper lip, and bikini area. Depending on the area being treated, it takes about six treatments spread out every four to eight weeks to experience the full effects.
Microneedling
Microneedling is the ultimate skin rejuvenation treatment designed to reduce the appearance of wrinkles and skin imperfections. Micro-injuries are made to the skin that stimulates the body's natural healing process to create skin firmness by increasing collagen production. Microneedling can be combined with Platelet-Rich Plasma (PRP) to generate more skin tightness and increase the speed of the healing process. Most people need about six treatments spaced two to four weeks apart, so you'll need to schedule your first microneedling appointment approximately 14 weeks in advance to see the best results.
Neurotoxins
Rejuvenate your skin by combining Botox and dermal fillers injections to achieve what skincare specialists call a Liquid Facelift. Dermal fillers like Juvéderm, Voluma, and Restlyane correct volume loss, lines, and folds. You can couple this with Botox injections to smooth areas such as the forehead or crow's feet. If you're a Botox virgin, we recommend that you receive a trial treatment four to six months before the big day. Then, repeat the treatment one month before to allow time for a touch-up closer to the event.
Oxygen Facial
Did you know tons of Hollywood celebs receive oxygen facials before they hit the red carpet? Oxygen facials not only deliver pure oxygen into your skin, but it also delivers an anti-aging serum that can be customized to your skincare needs. It creates your skin into a smoother, more flawless canvas so that when you apply your makeup, it gives you a silky, radiant appearance! An oxygen facial treatment is best if performed one to two days before a big event.
Get Wedding Season Ready
Is your social calendar filled with upcoming weddings? Or are you looking for wedding ready skin treatments to pamper yourself just in time for your wedding day? Speak with one of the skincare experts at the National Laser Institute Med Spa and receive your very own skin care plan and regimen. Call 1-800-851-0969 or click here to reserve your complimentary beauty consultation spot today!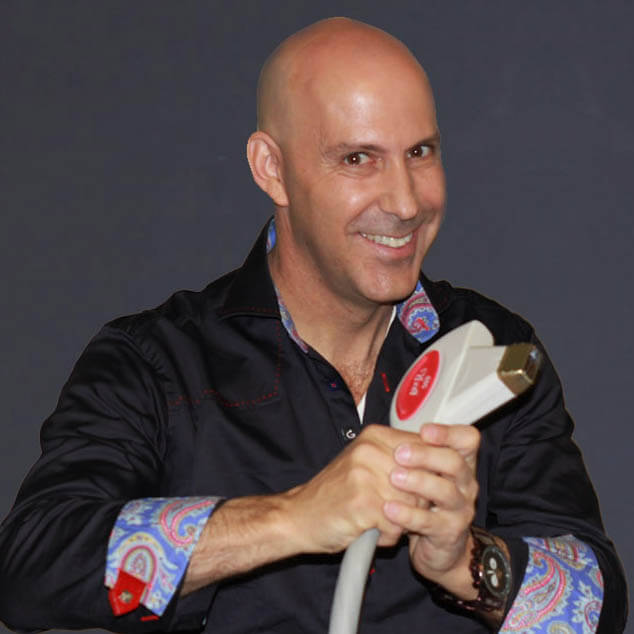 Louis Silberman
Louis J. Silberman is the CEO and Co-Founder of National Laser Institute, the pioneer of the medical aesthetics training industry and one of the largest educators in the country.