How to Safely Remove Skin Tags

How to Safely Remove Skin Tags
As harmless as skin tags are, they can still greatly affect one's confidence. These growths are very common and may appear in very prominent areas such as the eyelids, face, neck, and underarms. Although they are benign, they can cause irritation, discomfort, and self-consciousness. Knowing where and how to safely remove skin tags can help you take back control of your appearance.
Skin tag removal is a very simple treatment that uses state-of-the-art dual radio frequency waves. This device is FDA approved, as well as allows for a fast and painless method of eliminating such lesions. With this technology results are almost instant, ridding you of your skin abnormality with little to no chance of scarring. While no one is quite sure how or why they form, they usually appear where skin is constantly being rubbed or pressed together.
Where Skin Tags May Appear
Underarms
Eyelids
Neck
Face
Groin
Buttocks folds
Breast folds
On average our clients only need to receive 1 to 2 sessions for complete removal. Your recovery time will depend on your body's natural healing capabilities. Healthy regular tissue will normally heal within 3 to 5 days. While it may take up to a full week or two for older, less healthy tissue to fully recover. Nonetheless, once that skin tag is removed, that specific growth is gone forever.
You may have seen many at-home remedies or products that claim to safely and effectively remove those obnoxious bits of skin. However, with these techniques, infection, and scarring have a much greater chance of occurring. Trust a certified or in-training aesthetician who can perform this procedure in a safe and sterile environment.  Don't take any unnecessary risks, especially when it comes to your skin.
Why Us
The National Laser Institute would like to invite you to visit our training facility for greatly discounted rates at up to 80% off normal pricing. Or receive your treatment in our medical spa performed by the professionals who privately teach doctors and nurses. Our Beauty Insiders trust both the professionals and trainees to safely and effectively conduct each treatment.
Schedule your appointment at the National Laser Institute or Medical Spa, and take back control by removing your skin tags for good. Receive a complimentary consultation, during which we would be happy to answer any further questions you might have on how to safely remove skin tags. Discuss your goals with a licensed medical aesthetician before even receiving the treatment. Call 800-851-0969 or click here to discover this amazingly simple yet life-changing procedure. Our dream team is ready to help assist you in achieving the smooth and flawless skin you have always wanted.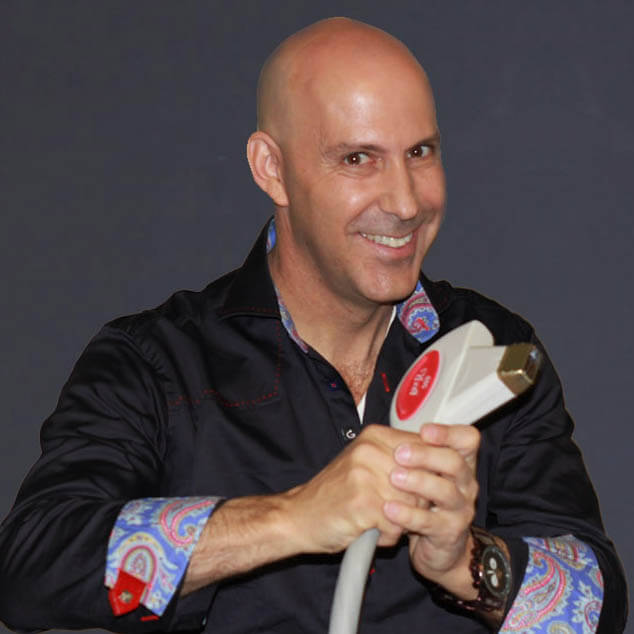 Louis Silberman
Louis J. Silberman is the CEO and Co-Founder of National Laser Institute, the pioneer of the medical aesthetics training industry and one of the largest educators in the country.