Instant Facelift

Instant Facelift
Our face is one of those areas that gravity is constantly working against. We've all been there, looking in the mirror and gently pulling back areas of our face for a tighter appearance. Often times contemplating getting invasive and expensive procedures done. However, one of the newest treatments in the medical aesthetic's industry is the non-surgical, instant facelift known as the PDO Thread Lift. 
By solely using injections, the PDO Thread Lift will not only perk your features, it will also fill facial hollows and gaunt areas. These threads are the newest innovation in anti-aging. Anything from tightening your jowls, neck, and cheeks, to giving you more volume, this procedure regains your youthful V-shape. This instant facelift will have you avoiding going under the knife while still receiving similar results. 
Why do PDO's?
This non-surgical facelift service is optimal for those who would like to avoid surgery, yet still, receive an almost identical outcome. The PDO Thread Lift is also ideal for people who have undergone previous surgeries and are needing touch-ups or corrections.
Furthermore, PDO Threads can also be combined with other anti-aging treatments as well. Great services to pair would be microneedling, laser treatments, and dermal fillers. Also, doubling up on services can allow for more dramatic results with fewer visits. Defy gravity with PDO Thread Lifts as well as other anti-aging and skin rejuvenating services for a firmer, tighter and younger looking complexion.
How it Works
The injected sutures yield an inflammatory response that is targeted to create new collagen in those troubled areas. This controlled injury will encourage the body's own natural healing process to regenerate the skin on its own as well. By generating more of your own collagen you are enabling your skin to remain lifted long after the threads have dissolved. In addition, you can experience longer more cutting-edge results with the PDO Thread Lift.
Other Popular Areas for PDO 
Neck
Cheeks
Brows
Jowls
Tummy
Thighs
The instant facelift will be the most beneficial to your cheeks, neck, and lower facial region. However, the PDO Thread Lift can be performed almost anywhere on the body.
Our Facility

 
The National Laser Institute and Med Spa would like to invite you to discover this amazing PDO Thread Lift for yourself and defy gravity. One of our certified dream team aestheticians will meet with you to discuss and evaluate your skin. Get started on your personalized instant facelift skin care plan. Also, call 800.851.0969 or click here to receive a complimentary consultation. Get younger, firmer, and healthier skin with this revolutionary anti-aging service.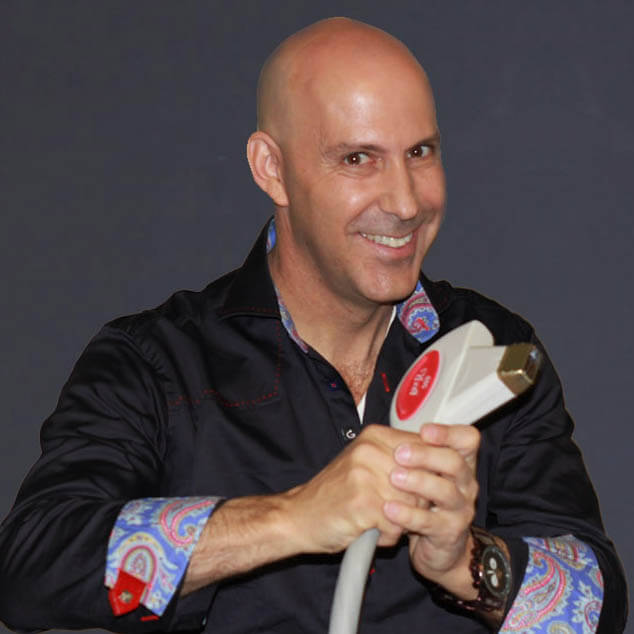 Louis Silberman
Louis J. Silberman is the CEO and Co-Founder of National Laser Institute, the pioneer of the medical aesthetics training industry and one of the largest educators in the country.