Love Your Legs

Love Your Legs

Legs, they get you from point A to point B. But more than that, they can help you feel confident and strong when getting to where you are going. Having a self-assured stride can especially make all the difference when wearing shorts, skirts, and bathing suits. Love your legs and forget worrying about self-conscious stretch marks, or spider veins with our Med Spa's three favorite treatments for slim, smooth, and beautiful legs. 
Spider Vein Removal

 
Spider Vein Removal requires an injection of a saline-based solution. Combined with other medicinal compounds and sclerosants this formula is scientifically designed to minimize those unsightly veins. Your blood is safely rerouted and guided to healthier veins and pathways.
The recently closed down vein will gradually begin to dim over time as it is reabsorbed by your body. Get the clear, blemish-free legs with this therapy treatment. Eliminating those little red, blue, and silver marks from your legs can have quite an unexpected impact on your confidence. Furthermore, you deserve to feel fantastic walking down the street, in the store, or at the pool.
Spider vein removal is an effective and safe procedure that requires no anesthesia, incisions, and involves very little downtime. It is a minimally invasive service that removes those displeasing and irksome spider veins.
Coolsculpting

 
Coolsculpting is an FDA approved, fat reduction treatment that is completely nonsurgical. This procedure works by using controlled cooling to diminish stubborn fat in those hard to lose areas. In fact, it specifically targets the fat that is resistant to the hard work of eating healthy and working out. In addition, the results speak for themselves and have millions of people loving their bodies!
The unwanted fat cells are frozen during the Coolsculpting procedure. Once the fat cells have been frozen they die and gradually leave the body by way of excretion through the lymphatic system. Therefore, by clearing your body of the dead fat cells you can watch your fat freeze away with this fat reducing treatment.
CoolSculpting is ideal for upper legs and thighs, so no more putting off achieving the body you have always wanted and love your legs again! It's time to treat yourself, your body, and your self-esteem to a confident and slimmer you.
Stretch Mark Removal

 
Stretch mark removal is accomplished by using scattered pulses of laser light. With this targeted, fractional laser we are able to create microscopic, fractionalized columns within the skin. Therefore, immediately causing a natural healing and regenerating process. Collagen is then stimulated, resulting in the fading appearance of stretch marks on your body. This treatment is ideal for removing stretch marks on hip, thighs, and upper legs.
Thanks to this revolutionary fractional technology, you can love your stretch-mark-free legs. This Stretch Mark Reduction procedure effectively and significantly minimizes the appearance of stretch marks. The best part? Once the vein has been closed it is closed for good! 
The National Laser Institute and Med Spa
All our medical aesthetic treatments are completely customizable depending on your body and skin goals. Everything from toner legs to a smoother appearance, we are here to help you love your legs again. Many of our services can be paired together, or done on the same day to maximize your valuable time.
Become a beauty insider today and schedule your appointment at the National Laser Institute, and receive a complimentary consultation. During which you will discuss your goals with a licensed medical aesthetics provider. Call 800-851-0969 or click here to discover these and other amazing procedures that we offer. Our gold standard medical aesthetics facility and dream team are ready to assist you in achieving the body, legs, and confidence you have always wanted. So get ready to love your walk, wherever you might be headed.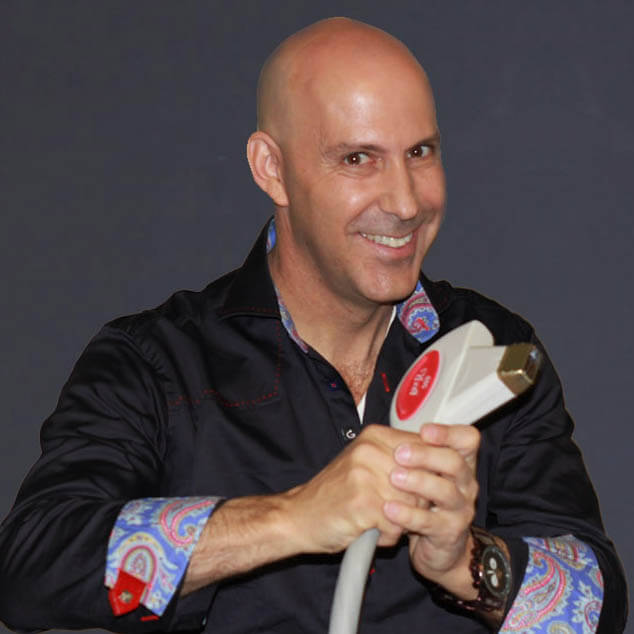 Louis Silberman
Louis J. Silberman is the CEO and Co-Founder of National Laser Institute, the pioneer of the medical aesthetics training industry and one of the largest educators in the country.