Intraceutical Oxygen Facial Treatment

Intraceutical Oxygen Facial Treatment
Is your skin looking and feeling a bit thirsty? Dry skin can occur at any time, especially during the summer months where it feels like the heat is pulling every ounce of moisture from your face. Even after traveling on a single flight, the cabin air and altitude can strip your complexion of its healthy glow. The Intraceutical Oxygen Facial treatment gives you back your radiant appearance by calming, cooling, and hydrating your skin.
Do you ever wonder how celebrities, travel bloggers, and fashion icons do it? Have the most beautiful and healthy looking skin? They choose the Inratceutical Oxygen Facial as their preferred skin care treatment. The secret to maintaining their forever youthful appearance through the long days, excessive traveling, and plane hopping is as simple as keeping their skin hydrated. You too can achieve an age-defying look amongst your hectic and busy lifestyle with this amazing celebrity go-to procedure.
Celebrity Testimonials
"Intraceuticals has transformed my skin. Thank you! xoxo"
– Jessica Biel
"Travelling and keeping my hectic schedule can be exhausting, but an Intraceuticals treatment keeps my skin looking well rested and glowing. I can't live without it!"
– Rachel Zoe
"I love Intraceuticals it keeps my skin healthy and fresh"
– Miley Cyrus
"To Intraceuticals there are things that I have found to help me and then there is Intraceuticals… changed me!"
– Channing Tatum
"I use Intraceuticals oxygen skin treatment to hydrate my skin and give me that fresh, well slept glowing look before any performance or appearance".
– Katy Perry
This procedure combats a dry and dull looking appearance by applying a fusion of anti- oxidants, hyaluronic acids, and vitamins to the skin. Pressurized oxygen is used to deliver the blended serum non-invasively while allowing for maximum absorption and results. Therapeutically calm and cool your skin, while plumping, tightening, and brightening your complexion.
Rejuvenate your skin from dry weather, traveling, and just the normal day to day activities that can take its toll on your appearance. Choose from one of these four signature infusion serums.
Rejuvenate
Reduces fine lines and wrinkles
Increases hydration
Prevents early aging
Shrinks Pores
Opulence
Helps brighten your appearance
Evens out skin tone
Increases elasticity
Reduces dark under eye circles
Clarity 
Calms acne
Restores moisture
Prevents against future breakouts.
Atoxelene 
Softens lines and facial folds
Hydrates
Plumps facial hollows
Regain your youthful glow and beautifully hydrated face with the Intraceutical Oxygen Facial treatment! We invite you to receive a free consultation with one of our skilled technicians at The National Laser Institute. Our trusted aestheticians will assist you in creating your own personalized skin care plan. See and feel for yourself what it is like to have long-lasting, celebrity looking skin. Call our med spa at 800-851-0969 or click here to reserve your beauty consultation spot today!
SaveSave
SaveSave
SaveSave
SaveSave
SaveSave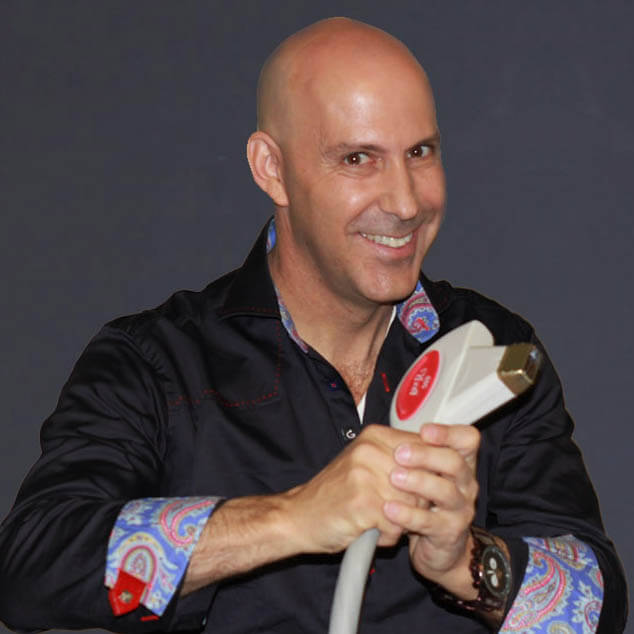 Louis Silberman
Louis J. Silberman is the CEO and Co-Founder of National Laser Institute, the pioneer of the medical aesthetics training industry and one of the largest educators in the country.