Skin Tag Removal

Skin Tag Removal
Skin Tags are harmless yet pesky little folds of skin that can appear almost anywhere on the body. As unthreatening as they may be, these growths can be unsightly and greatly affect one's confidence. Skin tag removal is safe and effective and can help you regain control of your skin.
Skin Tag Removal is a simple and noninvasive treatment done by using a state-of-the-art dual radio frequency device. This FDA approved procedure is a quick and painless way to remove these growths.
Advanced radio frequency technology is capable of removing undesired skin tags from almost any area where they can be found. It only takes a couple of minutes to improve the appearance of your skin tags, yet the results are long-lasting. Performed by one of our professional skin care specialists, the laser is precisely targeted leaving the surrounding skin unaffected.

Where Do Skin Tags Appear?
Neck
Under Arms
Face
Around the Eye Area
Groin
Around the Belly Button Area
How Many Treatments Are Needed?
Many of our clients need only around 1 to 2 treatments for complete and permanent removal. Once the tag has been removed, that specific tag will not grow back. However, these types of tags can grow in clusters. If you are skin tag prone then you may be susceptible to future growths in the same or different areas.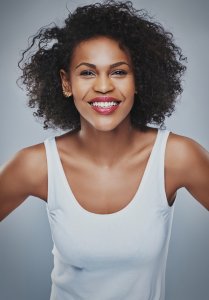 How Long Does It Take to Heal?
The healing process after the skin tag removal treatment depends on your skin's natural healing ability. Most patients with healthy and normal skin tissue typically heal within 3 to 5 days. Once the lesion is completely healed the treated area will not form a scar of any kind.
The National Laser Institute
Become a beauty insider today and schedule your appointment at the National Laser Institute and Med Spa, and remove your skin tags for good. Receive a complimentary consultation, during which you will discuss your skin tag removal goals with a licensed medical aesthetician. Call 800-851-0969 or click here to discover this amazing treatment in Scottsdale, Arizona or Dallas, Texas. Our dream team is ready to assist you in achieving smooth and flawless skin.
SaveSave