Jennifer Aniston's Secret to Keeping the Cellulite Away and How You Can Look as Sexy as She Does!
It seems like everyone has heard of the beautiful and talented Jennifer Aniston, star of the hit TV show, Friends, and many major blockbuster movies. But like any other person, Aniston struggles with cellulite. In fact, 90% of women also struggle with cellulite–so it's a pretty common occurrence.
Your muscles in your body are covered in a layer of fat, and cellulite tends to arise in the area of fat nearest to the skin. Cellulite occurs when trapped liquids and fat cells bulge below the epidermis, which results in the skin looking lumpy and uneven. It's the fat cells that cause improper lymphatic drainage, which builds up fluids and fats. This is what causes the cottage cheese type of look to your skin.
Cellulite can be caused by:
• Poor circulation
• Aging connective tissue
• Genetics
• Hormones
• Toxin buildup
Eating healthy and managing time for proper exercise routines will help combat cellulite, but this isn't always the case. That's why there is cellulite reduction treatments by VelaShape™.
VelaShape™ is typically described as a combination of radiofrequency, infrared light energy, vacuum motions, and a mechanical massage all in one treatment. But what does this mean, exactly, in plain English? Basically, this machine has targeted heating and specifically placed rollers that are able to make a rolling and vacuum-type motion over the treated area. It heats up the tissue, helps speed up the metabolism, and burns fat in the area that's being treated. As a result, this helps smooths, contours, and tightens the skin. It's also been said that VelaShape™ can temporarily help blood circulation in the treated area as well as relieve muscle aches and spasms.
Watch this VelaShape™ video to see how the machine is applied to the treatment area!
Where Can I Receive VelaShape™ Treatment?
National Laser Institute Medical Spa offers quality cellulite reduction treatments using VelaShape™. The best part? They offer this treatment at a fraction of the retail cost!
National Laser Institute has been around for many years and has an A+ rating at the BBB. They're a luxury medical spa without the expensive prices, so you're able to look amazing without breaking your budget!
To learn more about National Laser Institute Medical Spa or cellulite reduction treatments, please call 480.290.7333 for our Scottsdale location or 214.252.7800 for our Dallas location.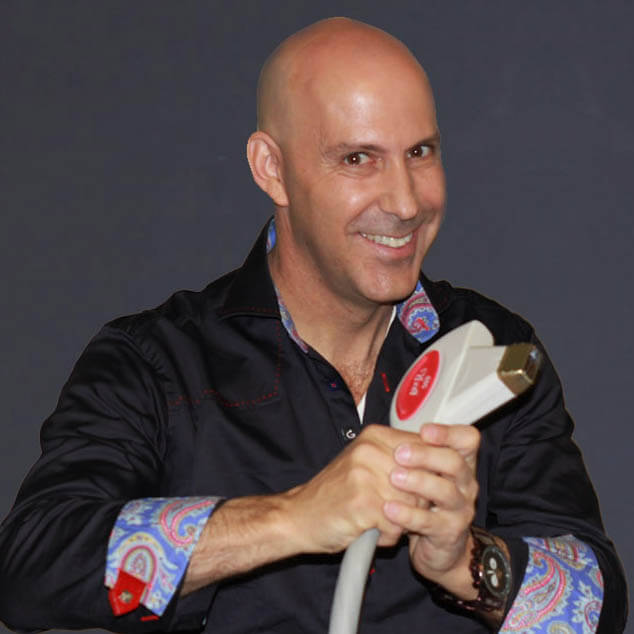 Louis Silberman
Louis J. Silberman is the CEO and Co-Founder of National Laser Institute, the pioneer of the medical aesthetics training industry and one of the largest educators in the country.