Look 10 Years Younger in 10 Minutes
Taking care of your skin is important. It's something you'll have for the rest of your life. That's why proper diet, exercise, and TLC are important when taking care of it. But aging is inevitable, and over the years people accumulated fine lines, wrinkles, crows feet, mouth lines, and more, which can pack on the numbers when it comes to your age. This may make you feel unflattering or unattractive, which is why there's a quick and effective solution.
Get the Product that Works
BOTOX® is the miracle skin product that diminishes fine lines and wrinkles, shedding years off your appearance in a short amount of time! BOTOX® is produced by global pharmaceutical company, Allergan, Inc. and has been treating both cosmetic and medical conditions for years on end. In fact, BOTOX® was the #1 non-surgical, non-invasive product last year, with dermal fillers coming in at #2. Out of the 12 billion cosmetic procedures performed last year, 83% were non-surgical cosmetic procedures.
But why? Facelifts, liposuction, and other harsh plastic surgery options are pricey, run at high risks, and require lots of downtime in order to recover properly. Who wants to go down that route when you can receive affordable treatments with no downtime that give you your desired results? Plus, many cosmetic laser and injectable treatments–like BOTOX®–are also approved by the FDA, making them safe and effective.
How it Works
When BOTOX® is injected, in prevents certain muscles in your face from moving, resulting in a smooth, wrinkle-free appearance. Dermal fillers, on the other hand, help by plumping up certain areas, such as deep mouth lines or thin lips. Both of these cosmetic injectable treatments aid in allowing you to look naturally younger.
Other Options
There are also many cosmetic laser treatments that are able to erase years off your appearance as well! Fractional laser treatment and MicroLaserPeels® can fade unwanted age spots or pigmentation and help promote collagen, leaving your skin looking fresh and beautiful.
These treatments can run anywhere between 10-45 minutes, depending on the area that's being treated. This means you can look years younger in no time. Take Madonna, for example. In the past she's had BOTOX® and dermal fillers to keep her looking young and fresh in the spotlight. And if you saw her perform during the Super Bowl, you'd agree that she looks 30 years younger than she truly is!
Quality Deals
But you don't have to pay the luxury, Hollywood price when to comes to taming your wrinkles. NLI Med Spa offers affordable cosmetic laser and injectable treatments that give you quality, desirable results without breaking your budget! We've been in the laser and cosmetic industry for years and have an A+ rating at the BBB.
Flaunt off a face you aren't ashamed of! To learn more about NLI Med Spa or to schedule an appointment, please call 480.290.7333 for our Scottsdale location or 214.252.7800 for our Dallas location.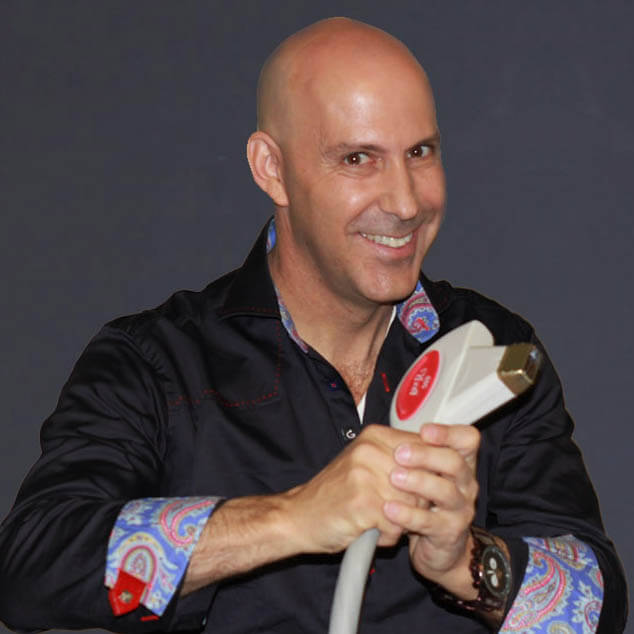 Louis Silberman
Louis J. Silberman is the CEO and Co-Founder of National Laser Institute, the pioneer of the medical aesthetics training industry and one of the largest educators in the country.