June Specials

June Specials
As you segue from spring to summer, The National Laser Institute and Medical Spa, wants you to make a big splash this season. Therefore, we are offering our limited time June Specials so you can be feeling your very best by the poolside, lakeside, or streetside. With these amazing promotions, you can get started on the right path to your summer goals and desires.
Purchase 30 units of Botox, Get a $100 Laser Certificate
Our Institute and Medical Spa would like to invite you to look and feel younger by enhancing your already beautiful features. Elevate your brows, lessen "crows feet" and eliminate "elevens," with this life-altering treatment. Regain the youthful contours of your face while reducing fine lines, wrinkles, and signs of aging. Furthermore, our dream team would be happy to assist you on your journey to youthful and beautiful skin.
Botox works by blocking the signals from the nerve to the muscle. When injected into the desired muscles they are no longer able to be contracted. Therefore, creating a smoother more relaxed appearance. Purchase 30 units of Botox for reducing fine lines and wrinkles, and receive a $100 Laser Certificate.
Purchase 4 Treatments of Cellulite Reduction, Get 2 Free
Velashape is a safe and FDA approved laser procedure that decreases cellulite as well as fat cells. This non-surgical treatment is one of the simplest ways to gradually eliminate the appearance of lumps, cottage cheese, and cellulite. Not only is dimpled skin smoothed out, you will also notice visible toning and tightening of the treated area. Also, shrink away your fat cells with no downtime, incisions, or surgery.
Cellulite Reduction uses radiofrequency technology and infrared light, to turn a lumpy appearance into smooth and sexy skin. The heated light combined with a vacuum-like effect works to burn, break up, and shrink away unwanted fat cells. Up to an inch of circumference may be reduced with this state-of-the-art procedure. Purchase 4 sessions of this Cellulite Reduction procedure, and get 2 Free.
Buy a package of 4 Laser Hair Removal, Get 2 additional treatments for Free
At The National Laser Institute, our industry-leading medical spa exposes your hair follicles to pulses of laser light. This heat targets the melanin in your hair, destroying the follicle. In addition, not only is the hair removed for now, but it also lessens and reduces future growth as well.
For optimal, long-lasting results anywhere from five to ten treatments may be recommended by one of our laser technicians. Buy a package of 4 Laser Hair Removal sessions, and receive 2 additional treatments for free! Save up to $400 with this limited time June Special. Also, ditch the razors and shaving creams this season to allow for more time of the things that truly matter.
Our Facility
Schedule your appointment as well as your complimentary consultation at The National Laser Institute and Medical Spa. Call 800-851-0969 or click here to get started on your June Specials. Furthermore, ask how you can become one of our Beauty Insiders to receive additional promotions, deals, and insider news. Our gold standard medical aesthetic facility and dream team are ready to help you achieve the summer look you have always wanted. From smoother skin to a more youthful appearance, we are here to help you.
SaveSave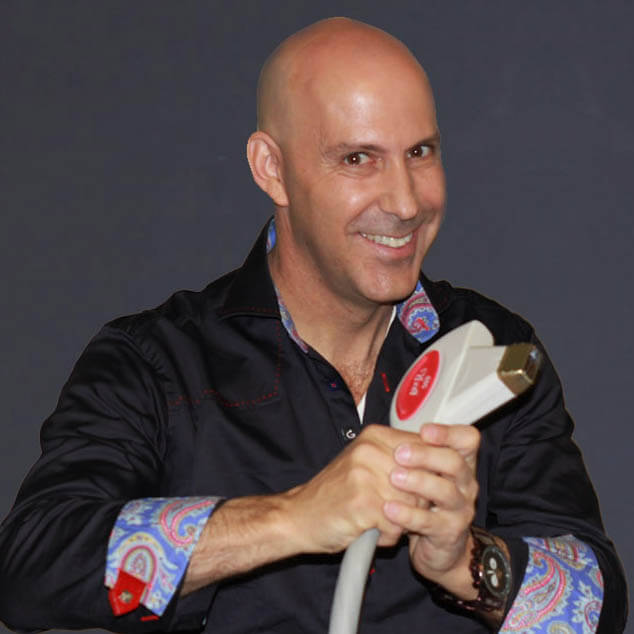 Louis Silberman
Louis J. Silberman is the CEO and Co-Founder of National Laser Institute, the pioneer of the medical aesthetics training industry and one of the largest educators in the country.