Juvederm Volbella XC Kissable Lips
Juvéderm Volbella XC at the National Laser Institute Med Spa will help accentuate your lips and their border, plumping both to achieve a naturally fuller and more kissable look. If you have been looking for a natural-looking and feeling lip filler to enhance the fullness of your lips and reduce lines around the mouth, you have come to the right place! The National Laser Institute Med Spa is proud to introduce Juvéderm Volbella XC to our Scottsdale and Dallas med spa's.  Juvéderm Volbella XC is the latest FDA-approved injectable added to the Juvéderm family of dermal fillers.
This non-surgical lip augmentation treatment is designed to plump the lips and diminish the appearance of fine lines around the mouth. These lines were previously difficult to treat, so we are excited about this new treatment option for our clients.
What we love most about Juvéderm Volbella XC is it's design for natural results. Everyone will notice.  But no one will know. Lift, smooth, or plump your way to natural-looking results that last.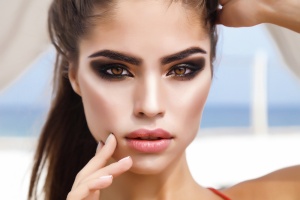 What Makes Juvéderm Volbella XC Unique?
What makes this filler unique is its patented Vycross technology which, through more efficient crosslinking, produces greater lift capacity and longer lasting results. In fact, an Allergan study found that over 90% of test patients reported natural looking lips with more than 80% of them still satisfied with their results after one year. Having such a high satisfaction rate is amazing because previous lip fillers typically last up to 6 months.
Additionally, Juvéderm Volbella XC is a softer, smoother gel that allows for easier injection. Its lower HA concentration also means that it is less likely to absorb water resulting in reduced swelling and a more natural result.  
How is Juvéderm Voluma XC different from Juvederm Ultra?
Juvéderm Ultra and Juvéderm Volbella XC are both Allergan products, but they are used for different reasons when injected into the lips. Juvederm Ultra is primarily used to plump the lips, giving them shape and volume. Juvéderm Volbella XC is used to treat the fine vertical lines around the lips and to eliminate lines on the bottom lip for a more luscious look.
In summary, Juvéderm Volbella XC is the most recent addition to the collection—tailored to add subtle volume to the lips and smooth the appearance of vertical lip lines.
We've got the insider secret on how you can look your best and achieve a lasting return on your investment. We invite you to experience our customized luxury treatments without paying luxury prices. You can visit our training institute for deeply discounted rates on treatments. Or you can receive your treatments privately in our med spa by the experts that teach doctors, nurses, and laser techs how to perform laser and injectable treatments.
While medical aesthetics is our passion, client care is our reason for being. We are dedicated to helping you look your best and feel healthier from the inside out.  With locations in Scottsdale and Dallas, we also offer destination events in a city near you.
Call the experts at 800-851-0969 or click here for your complimentary anti aging rejuvenation consultation at the National Laser Institute Med Spa. We look forward to working together with you to help you achieve the lips of your dreams with Juvéderm Volbella XC!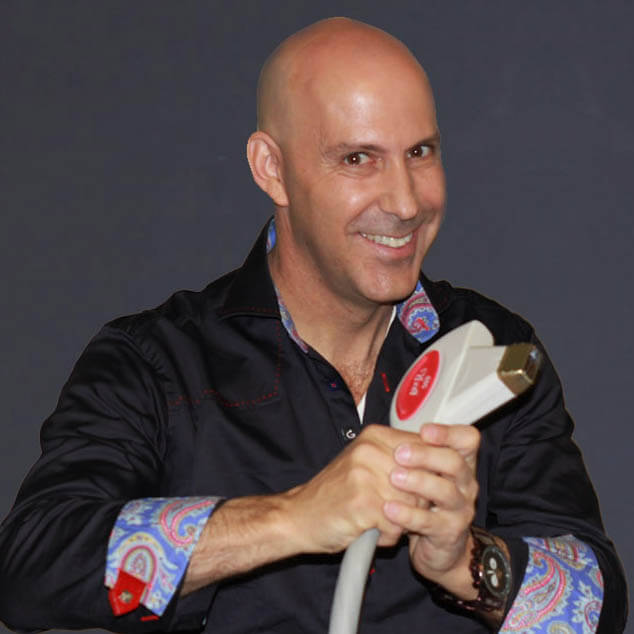 Louis Silberman
Louis J. Silberman is the CEO and Co-Founder of National Laser Institute, the pioneer of the medical aesthetics training industry and one of the largest educators in the country.