Look Younger Using Botox Injections
Everyone knows you can look younger using Botox injections. When the FDA approved Botox for cosmetic use in 2002, it forever changed the anti aging market. Since then, 11 million Americans experienced the blissful antidepressant, anti wrinkle, and even anti migraine side effects. If you haven't experienced what it feels like to look younger using Botox injections yet, we have to ask: what are you waiting for? It's never too late to start.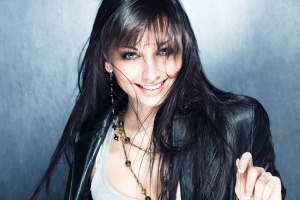 Look Younger Using Botox Injections
For those anti aging aficionados who practice the art of staying forever young with the science of Botox injections, the habit has become a worthy pursuit. Why? Because the results are real. Not only can we relax and smooth wrinkles with Botox: we can prevent them.
In fact, a growing number of younger women have started turning to this anti-aging "wonder drug." Today, almost 20 percent of Botox users are in the 30-39 age demographic.
"Prevention is what motivates our younger clients. They are using Botox as a deterrent to prevent the development of facial creases and wrinkles now and in the future," says Louis Silberman, CEO, National Laser Institute Med Spa.
Botox injections not only smoothes away wrinkles- it prevents them. Botox can potentially indefinitely prolong the appearance of youth. With Botox we can reduce the appearance of fine lines and wrinkles in your forehead, "elevens" and crow's feet. Botox blocks signals from the nerves to the muscles. The injected muscle can no longer contract, which causes the wrinkles to relax and soften.
While it's never too late to start, the best time to start using Botox is before you have wrinkles, or when your wrinkles are minimally visible. Botox lasts three to six months, so by keeping up a regular regimen of Botox injections we can correct and prevent wrinkles.
The choice is yours. You can choose to live with wrinkles. Or you can choose to live without them. Our expert physician and nurse injectors will smooth away your unwanted wrinkles so you can look younger using Botox injections.
The National Laser Institute is the premier anti-aging academy and private med spa in North America for over a decade. We train physicians and nurses and laser technicians from all over the world in revolutionary medical aesthetic technologies including laser, IPL, and cosmetic injectable treatments.
Get luxury treatments without luxury pricing! Visit our anti-aging academy for deeply discounted rates where our Botox treatment is $7.99/unit. Or you can visit our private med spa to receive your Botox treatment for $10.50/unit from the experts that teach doctors, nurses and laser technicians. For the month of January, when you purchase a minimum of 30 units of Botox, you get a $100 Laser Certificate!*  
It's a new year! Celebrate with a new you! Now is the time to stock up on your Botox and start the year out fresh.  You can trust our dream team to create your dream results using the Gold Standard in innovative aesthetic techniques.  Please call us at 480-290-7333 or click here and we can get you scheduled for your free consultation and your Botox appointment.
It's our pleasure to partner with you to achieve your skincare goals. While medical aesthetics is our passion, client care is our reason for being. We are dedicated to helping you discover the younger, healthier and more beautiful you – from the inside out.
*$100 laser certificate to be used towards full spa menu priced laser treatments, excludes injectables and retail product. Non transferable. Certain restrictions apply. Expires 90 days from issue date.