Juvederm Voluma XC Client Testimonial Estelle
Every month we highlight a client testimonial to show you what an anti aging treatment is like. This month, we are featuring Juvederm Voluma XC, and our client, a beautiful dancer named Estelle.  Estelle had her first Voluma treatment 3 months ago.  We asked her to tell us a little bit about herself and what made her decide to try Voluma. Here is her story.
Juvederm Voluma XC Client Testimonial Estelle
Standing at 6 feet tall barefoot, I am pretty lanky with a very low body fat.  The shape of my face is oblong, and when I smiled, my cheeks did not round but rather had an indent, or depression. In my teenage and young adult years, I styled my hair and makeup to create the illusion of a fuller face.  But now, at 39, I feel confident, beautiful, and am content without fussing over my makeup and hair.  I'm pretty low maintenance and like my hair up in a high messy bun and no longer wear makeup except for when I'm performing.
When I turned 39, I found my cheeks and temples started to look hollow, making my face appear even thinner, sunken in, and tired. Basically, I was not looking as good as I felt: the time had come to find a real solution.  I've been told I have fine features and I have high cheekbones. So while I was not looking to enhance my cheekbones, I wanted to add volume to the apples of my cheeks.
The Research
I did my research and discovered hyaluronic dermal fillers were the best option to combat my facial fat loss. I found out hyaluronic acid is something our bodies naturally produce but we lose it as we age.  This sounded good to me – I'm a pretty natural person and I like that my body will not have a foreign, unnatural substance injected into it.  Voluma is FDA approved and created by Allergan, the maker of Botox and Juvederm. Since I have had Botox before, I felt confident in the Allergan brand.
After my research, I decided to make a few calls to compare prices on Voluma.  Most of the doctor's offices I called charge over $1000 per syringe.  But when I called National Laser Institute, I received a quote for only $549 per syringe!  I did the math and found Voluma would be less expensive than other fillers, as Voluma lasts for 2 years, and I would not need touch ups every 3 months like with Botox.  This sounded pretty low maintenance to me – and I liked that, so I scheduled my appointment at National Laser Institute.
The Treatment
When I arrived for my appointment, the doctor drew lines on both sides of my face:  one from the corner of my mouth to the corner of my eye, and then one from my nostril to my ear.  I like to keep things as natural as possible so I opted out for any topical numbing cream.  The doctor injected the hollows of my cheeks with Voluma.  I was relieved the treatment was not painful and I easily tolerated it without ice or numbing.
The Results
I noticed the results instantly and they actually softened a little bit over the following 2 weeks.  The area of the injections felt tender the next day but I had no bruising. I am super happy with the results and I feel refreshed and natural!  My cheeks have been lifted and when I smile, the apples of my cheeks now appear youthful and rounded, and not sunken and hollow.
If you are looking to rejuvenate your skin like Estelle, we invite you to the National Laser Institute.  While medical aesthetics is our passion, client care is our reason for being. We are dedicated to helping you discover the younger, healthier and more beautiful you – from the inside out.  National Laser Institute is the premier anti-aging academy in North America. We train physicians and nurses from all over the world in revolutionary medical aesthetic technologies including laser, IPL, and cosmetic injectable treatments.
Trust our certified physicians, nurses, aestheticians and laser technicians to create your dream results using the Gold Standard in innovative aesthetic techniques. Visit our anti-aging academy for deeply discounted rates on treatments or receive your treatment in our med spa by the experts that teach doctors, nurses and laser technicians privately.
We would be glad to answer your questions personally. To find out what product or service would be the best fit for your skin, call 800.574.8377 or click here and receive a free no-obligation consultation with one of our expert skin care specialists. Become a beauty insider and reserve your appointment now!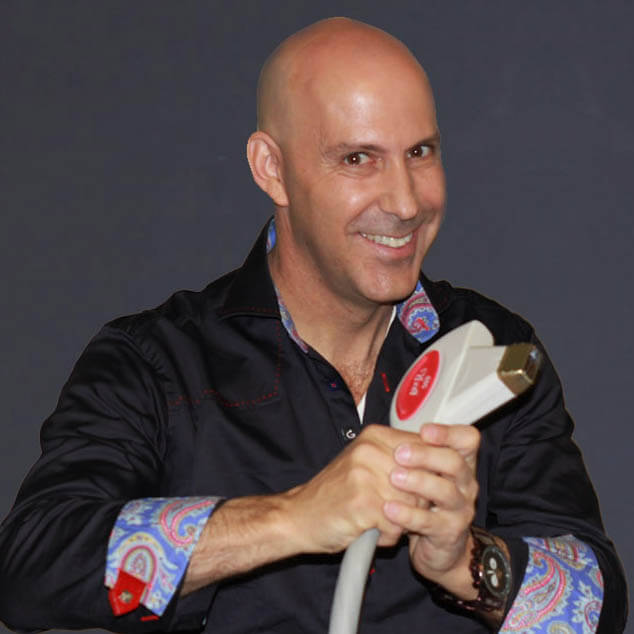 Louis Silberman
Louis J. Silberman is the CEO and Co-Founder of National Laser Institute, the pioneer of the medical aesthetics training industry and one of the largest educators in the country.