Keep Calm with Free Dysport

Keep Calm with Free Dysport
The National Laser Institute is always looking for ways to help you look and feel your very best. Age lines, stress lines, or laugh lines are lines we would rather do without, as they can cause an older looking and more stressed appearance. Never fear and Keep Calm with Free Dysport. Buy any two Restylane syringes and get 50 units of Dysport free.
Restylane Refyne and Defyne-
Refyne and Defyne fillers are the latest FDA approved advancements for smile and laugh lines. They treat moderate to severe facial folds and wrinkles around the mouth using a hyaluronic acid filler. Hyaluronic acid is a naturally occurring substance in the body that sustains and produces moisture. However, as we age the production of this acid diminishes, making us more susceptible to lines and wrinkles.
Help combat aging by treating moderate to severe facial folds and wrinkles around the mouth with these age-defying fillers. Furthermore, they can also add fullness to your lips and create the perfect pout. This Restylane treatment can last up to twelve months.
Restylane Lyft-
Achieve natural-looking volume and definition in your cheeks with Restylane Lyft. Approved by the FDA for cheek augmentation and correction of age-related midface contour deficiencies in patients 21 years of age or older. Lyft is quickly becoming one of our most requested cosmetic fillers by our clients and Beauty Insiders. This break-through filler also reduces moderate to severe facial wrinkles and folds. Lift your appearance with Restylane Lyft today!
Restylane Silk-
Restylane Silk is designed especially for plumping lips as well as filling in fine lines around the mouth. These injectables, however, are not just for plumping lips but also for preventing chapping and peeling. A hyaluronic acid filler like Restylane Silk will stop dryness before it even begins. Silk attracts moisture and hydrates tissue, leaving your lips smooth and beautiful. Dryness and flakiness on your lips will be almost instantly relieved. Plumpness and added moisture to your lips with last between six months and a year.
Your Free Dysport Units-
Dysport diminishes the appearance of wrinkles and lines on your forehead and brow. Smooth out the areas around your eyes and eyebrows as well. Dysport results are soft and natural looking, while still allowing you to make facial expressions. This amazing filler helps you avoid the "frozen appearance" look while still taking years off your appearance. Furthermore, Dysport assists in preventing future signs of aging and wrinkling.
Offer valid until April 30th
The National Laser Institute and Medical Spa would like to invite you to see the benefits these dermal fillers can do for you. Keep calm with Free Dysport with the purchase of any two Restylane syringes. Regain the youthful contours of your face, and watch those troubled areas disappear. Call us at 800-851-0969 or click here for your complimentary anti-aging skin rejuvenation consultation. We look forward to assisting you on your journey to naturally younger looking skin.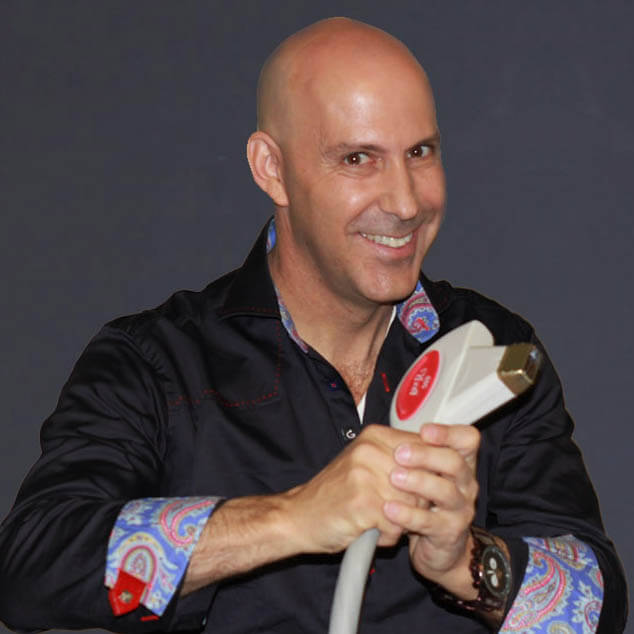 Louis Silberman
Louis J. Silberman is the CEO and Co-Founder of National Laser Institute, the pioneer of the medical aesthetics training industry and one of the largest educators in the country.