Whiter Brighter Smile

Whiter Brighter Smile 
Nothing says confidence quite like a brilliant white smile. Don't let a dull grin dictate whether you let out a beaming smile or a stifled smirk. You deserve to feel your most confident without holding back. At The National Laser Institute and Med Spa, a Whiter Brighter Smile is just around the corner. Smile your widest with our advanced teeth whitening treatment and never hold back your beautiful beam again.
At our cutting-edge facility, we provide a safe, effective, and gentle teeth whitening procedure. Using the latest laser teeth whitening technology, we are able to noticeably brighten your grin by the time you leave. With our hydrogen peroxide solution, you can get your smile up to four shades whiter! Treat yourself to this state-of-the-art service that will have you gladly displaying your sparkling pearly whites.
How It Works 
A peroxide solution will be hand-painted onto your teeth in an evenly coated layer. Next, your teeth will be exposed to a powerful bright LED light that dramatically enhances the whitening effect. The solution used in tandem with the light de-stains your teeth. Together they remove dark particles that have formed due to dark beverages and foods. Furthermore, directly following your treatment, you will notice a whiter brighter smile.
There is no pain, no downtime and only takes one hour! You may feel the hydrogen peroxide solution gently bubbling on your teeth, this is perfectly normal. Also, only your teeth are targeted so your gums and other soft surrounding tissues will not be affected. For longer lasting results avoid dark beverages a few days following your session. Brighten your grin today at our state-of-the-art facility by our highly trained laser technicians, doctors, and nurses. With our dream team by your side, you are sure to love your results.

Our Facility 
As with all of our medical aesthetic procedures, everything is completely customizable depending on what your goals and desires are. Everything from a brighter whiter smile to a slimmer waistline—we are here to help you achieve it! Furthermore, many of our procedures may be paired together, achieving more dramatic results. Find your most confident self at our medical spa in either Scottsdale, Arizona or Dallas, Texas.
Before your Whiter Brighter Smile treatment, you will receive a complimentary consultation with one of our expert laser aestheticians. During your consultation, a tailor-made teeth whitening plan will be created just for you. Call The National Laser Institute and Med Spa to reserve your confident smile teeth whitening procedure today at 800-851-0969.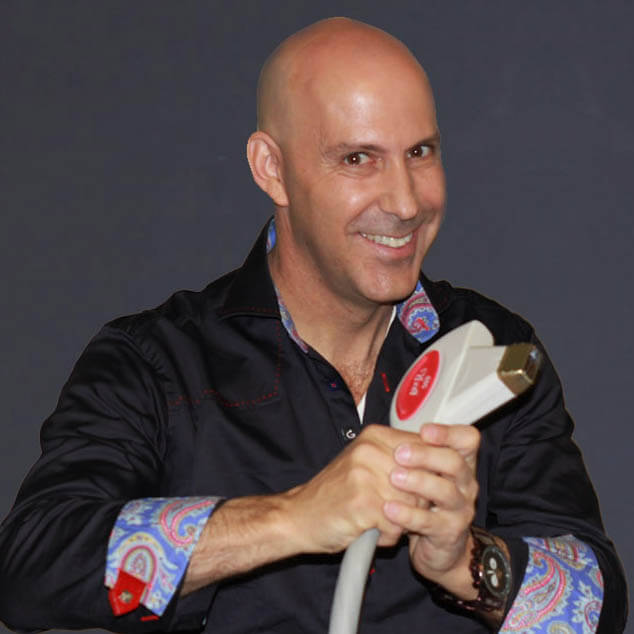 Louis Silberman
Louis J. Silberman is the CEO and Co-Founder of National Laser Institute, the pioneer of the medical aesthetics training industry and one of the largest educators in the country.