Laser Hair Removal Review With Sarah
Spring is here! Now is the perfect time to get bikini ready and enjoy your smooth, flawless skin without the hassle of waxing or shaving. In today's blog, we've got a sneak peek at our April special with our Laser Hair Removal Review with Sarah. Laser Hair Removal was definitely an easy decision for Sarah.  She lives in Scottsdale, Arizona. It's hot here, and she is always wearing tank tops and short sleeve shirts and bathing suits out by the pool.
Laser Hair Removal Review With Sarah
Laser Hair Removal will get rid of undesirable hair giving you the smooth, soft, sexy skin you have always wanted.
"It's superior to traditional methods such as waxing and plucking because it actually vaporizes your hair right down into the follicle causing the follicle to go into its resting state. Recent advances in laser technology offer safe and effective Laser Hair Removal for all skin types," says Louis Silberman, CEO, National Laser Institute Med Spa.
Not only will you save time, you will save money because you'll never have to shave, wax or pluck again!  It's practically painless, and it's the most affordable and effective way to permanently remove your unwanted hair. Now you can remove the hair on your face, back, legs, and arms. Laser Hair Removal is gentle enough to treat your most sensitive areas including the underarm and bikini line.
Sarah's Laser Hair Removal Review illustrates how her life is so much easier now that she's hair-free.
"So for me, it was an easy decision to get Laser Hair Removal under my arms. And after just a couple of treatments, the hair just stopped growing back completely.  It's really good to know that in the morning I can just go. I don't have to ever think about shaving or double check if I shaved that morning. And for an Italian girl, it's definitely nice to know that I can just go out the door without even worrying about it." Sarah, National Laser Institute Med Spa Client
Here's How It Works
Laser Hair Removal uses Intense Pulsed Light to detect a contrast between your skin and hair. Once your hair is identified by the laser, the heat from the light of the laser is absorbed by the pigment in your hair. This heat triggers your hair follicle to shift into its resting state.  
In the past, individuals with darker skin were not candidates for Laser Hair Removal because of the higher level of melanin in the skin. We use the new diode, Nd-Yag laser machine, which offers the safest and most advanced Laser Hair Removal treatment for our clients with darker skin.
What To Expect During Your Treatment
Before and during your treatment you will be provided with a pair of protective glasses. You will receive a patch test, in which a small area is tested with the laser at different energy levels to determine the right level for safe and effective Laser Hair Removal for your specific skin type. Your skin will be held taut as it is treated with the laser to ensure optimal results. Laser Hair Removal feels like a rubber band snapping as the light pulses over your skin.
Special Offer
If you liked Sarah's Laser Hair Removal Review, check out our April BOGO Special on Laser Hair Removal in our private med spa where you will receive your treatment from the experts that teach doctors, nurses and laser technicians from around the world.
We would be glad to answer your questions personally. To learn more, call 800.851.0969 or click here and receive your complimentary consultation with one of our Laser Hair Removal specialists.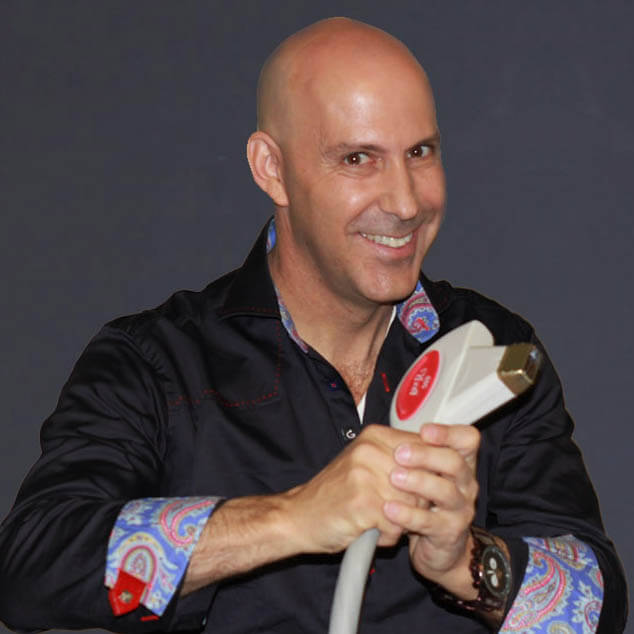 Louis Silberman
Louis J. Silberman is the CEO and Co-Founder of National Laser Institute, the pioneer of the medical aesthetics training industry and one of the largest educators in the country.