The benefits of laser hair removal!
Over the course of a woman's lifetime, she will spend 72 days shaving her legs. That comes out to around 1,728 hours! That's crazy! That's time that could have been spent with family and friends or relaxing. If you're thinking that maybe the time spent shaving one's legs could be seen as self-care time, then think again. Shaving was ranked by women as their most hated beauty ritual. If you're ready to stop shaving and get rid of your unwanted hair then come in and get laser hair reduction at the National Laser Institute. Here are some of the amazing benefits of laser hair removal!
No more razor burns
Dealing with razor burns and skin irritation will become a thing of the past once you get laser hair removal. This is one of the biggest benefits of laser hair removal! You won't have to deal with the uncomfortableness that often occurs from shaving. You'll be able to enjoy your life hair and irritation-free!
No more ingrown hairs
Do you prefer to waxing instead of shaving? Maybe you skip the irritation and razor burns you deal with from shaving, but you still end up the painful and often unsightly ingrown hairs that come from waxing. That's another benefit of laser hair removal – no more ingrown hairs ever!
Save time!
Imagine never having to spend time in the shower shaving again! You can just go about your life without having to worry about when the last time you shaved your legs or got your legs waxed was. You'll be free! Saving time is a big benefit of laser hair removal!
Save money!
Getting laser hair removal is definitely a treatment that pays off in the long run. You'll pay more for these treatments upfront than you would with waxing or shaving, but over your lifetime you will save a lot of money by no longer needing to purchase razors or shaving cream or go get waxed.
You can get it anywhere
Laser hair removal isn't specific to just your legs! You can get your bikini area, abs, back, chin, neck, chest, upper lip, Brazillian, arms, shoulders – basically anywhere you have hair you can get it removed!
Effective
Laser hair removal treatments are done over a period of time. Treatments are spaced out four to six weeks apart from one another. About six to twelve treatments are needed on average to get the best results. After that, you're done!

With all the benefits of laser hair removal, it makes getting this treatment a no brainer! If you're ready to stop shaving or waxing then give us a call at 1-800-851-0969!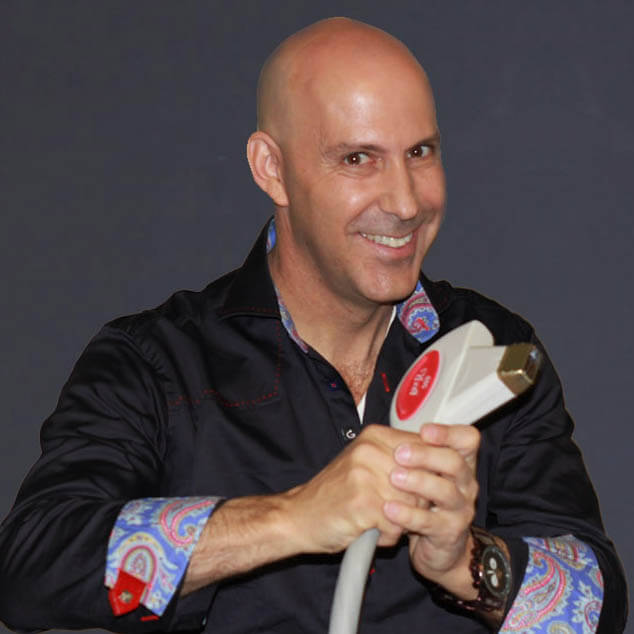 Louis Silberman
Louis J. Silberman is the CEO and Co-Founder of National Laser Institute, the pioneer of the medical aesthetics training industry and one of the largest educators in the country.