Laser Skin Care Side Effects Solutions
Whether you choose to get a photofacial, acne reduction, skin tightening, or skin resurfacing, getting laser skin care is bound to give you an extra bounce in your step. You're not rocking just any skin care regimen any more—you're rocking the most revolutionary skincare out there that celebrities swear by. Expect to attract more attention everywhere you go. Your friends aren't going to know how you look ten years younger over the weekend. We won't tell if you don't.  
To pull off such an amazing feat in just a weekend, you can see how important it is to choose a non-surgical option without downtime. Laser skin care can seem like a big commitment financially, but fortunately, there are ways to deal—especially at the National Laser Institute Med Spa. Just like you would never settle when making decisions for your career or love life, don't settle when it comes to achieving the skin of your dreams—not just in terms of achieving even skin tone, but smooth texture, and lack of acne, dark spots, and wrinkles, too.
You are in good hands at the National Laser Institute because we are the premier anti aging academy and private med spa in North America, and have been for over a decade. We train physicians, nurses and laser techs from all over the world in revolutionary medical aesthetic technologies including laser, IPL, cosmetic injectable, and CoolSculpting treatments. You can choose to visit our training institute for deeply discounted rates on treatments. Or you can choose to receive your treatments privately in our med spa by the experts that teach doctors, nurses, and laser techs how to perform laser and injectable treatments.
We invite you to continue reading to check out how to get the best laser skin care and cleverly get around some common laser skin care side effects.
LASER SKIN CARE SIDE EFFECTS SOLUTIONS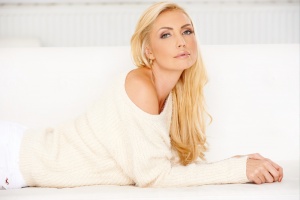 1)SOOTHE & COOL YOUR SKIN
Part of the allure of any laser skin care treatment is the almost instant results. However, as with most beauty treatments, you will experience some discomfort. The most common laser skin care side effect is that you will feel like you have a sun burn. The good news is, this is a fleeting side effect that can be treated easily. Perhaps Renoir put it best: "the pain passes but the beauty remains."
We recommend Colhy Gel because it is ideal for post-laser procedures to promote skin resilience while soothing the skin. Colhy Gel promotes hydrating, healing and relief following your laser skin care treatment—and who doesn't want that? Here are a few more benefits of applying Colhy Gel to benefit your skin and to help minimize laser skin care side effects:
Ideal for post-laser procedures and peels to accelerate recovery

Revitalizes production of collagen in the dermis

Improves overall skin tone, clarity, and texture

Enhances results of professional skin treatments

Fortifies the skin's foundation for improved skin density

Smoothes fine lines and wrinkles

Accelerates healing of scars and burn

Transforms appearance of pigmented skin

Hydrates dermis and improves suppleness.
Another way to keep your skin cool post laser skin care is by using a fan. There's nothing better than natural, cooling air to calm and cool your skin after laser skin care. Using cool air helps you avoid the temptation of using ice packs on your skin, which can do more harm than good, post laser treatment.
2)GENTLY CLEANSE YOUR SKIN
Use compresses bathed in cold vinegar water up to three times a day to keep your skin clean and promote healing post laser skin care treatment. The vinegar water soak consists of 1 teaspoon of plain white vinegar to 2 cups of cold water. This is an inexpensive and highly effective way to ensure your skin will continue to heal.  Some of our clients tell us the cool vinegar water is also soothing for the skin post laser treatment.
3)SUPER-CHARGE HEALING WITH COPPER
Neova Cu3 Post-Laser Lotion will be your best friend during your recovery after your laser skin care. This copper peptide complex was developed for post-procedure skin.  It soothes and protects tender skin. Complex Cu3 Post Laser Lotion is a lightweight moisturizing lotion with patented copper peptide skin health technology specifically developed for post-procedure skin after laser hair removal, microdermabrasion or non-ablative laser procedures.
Here are the benefits of applying Neova Cu3 Post-Laser Lotion to your skin after your laser skin care treatment:
Provides skin with copper Micronutrition.

Occlusive formula helps skin retain moisture.

Light-weight lotion, ideal under make-up.
Apply Cu3 Post Laser Lotion post-procedure twice daily to treated skin. Use for 3 to 5 days or until healing is complete.
4)CANCEL OUT REDNESS WITH A GREEN-BASED PRIMER
Worried about getting laser skin care and going to work with red skin? This is where a great color correcting primer comes in. It turns out that color wheel from way back when applies not only to finger paint, but to offset skin redness as well. While you should avoid makeup post procedure, with some treatments you can wear makeup after a few days. (You will receive a post-treatment care sheet from your laser technician. Be sure to follow the instructions specific to your laser treatment).
A green cream that neutralizes skin tones for actual color correction can go a long way if you are in a pinch, especially if you find your skin is still a little bit red on your first day back at work. But don't confuse a little bit of redness with the glow that is starting to shine on your beautifully transforming skin. A little redness and minor swelling is normal and indicates a likely good result after a laser skin care treatment. You can choose to go without makeup to show of that gorgeous glow. Just be sure to protect your skin with sunscreen.
Now that you know where to get your laser skin care and handle laser skin care side effects, you can explore different types of laser skin care with ease. If you want to be even more adventurous to look younger without the commitment of surgery, at the National Laser Institute Med Spa, we have a plethora of medical aesthetic alternatives to meet your anti aging skin care needs.  
At the National Laser Institute Med Spa, we offer a variety of medical-grade skin rejuvenation products and treatments for a radiant complexion such as Colhy Gel and Neova Cu3 Post-Laser Lotion which go hand-in-hand with our advanced cosmetic laser, radiofrequency, and IPL services. To find out which laser skin care treatment would be the best fit for your skin, call 800.851.0969 or click here and receive a free consultation with one of our expert skin care specialists. As you'll see, your options for achieving the skin of your dreams with laser skin care are pretty much endless.  Follow our laser skin care side effects solutions so you can enjoy the best laser skin care side effect of all: beautifully ageless skin.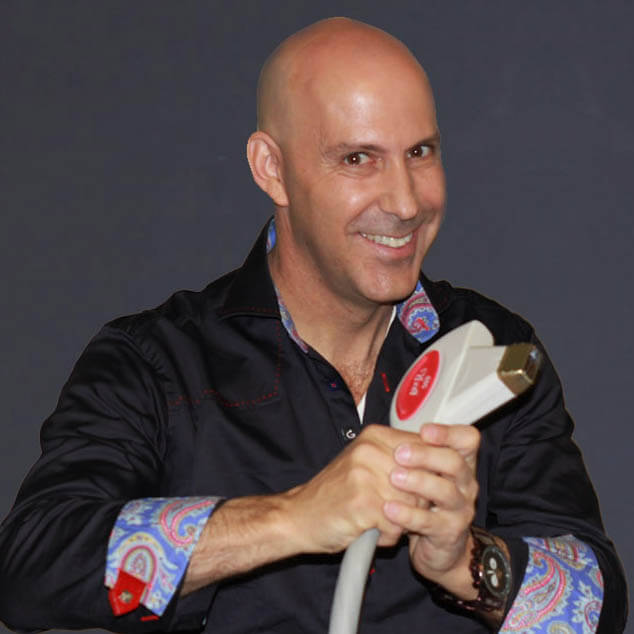 Louis Silberman
Louis J. Silberman is the CEO and Co-Founder of National Laser Institute, the pioneer of the medical aesthetics training industry and one of the largest educators in the country.