Reverse Photoaging
Photoaging is a process that occurs as UVA and UVB rays damage your skin. In the past, there wasn't much you could do to undo photoaging damage. But today, if you want to reverse photoaging from sun damage, medical aesthetics can provide you with real results at the National Laser Institute Med Spa.
The sun's rays make us feel good, and in the short term, make us look good. But over time, our skin begins to sag, stretch, and lose its ability to go back into place after stretching. While the damage from the sun may not be apparent when you're young, it will definitely show later in life.
Correct Photoaging with Laser, Light-based and Radio Frequency Treatments
Laser skin resurfacing is one of the best options worth looking into, as well as radiofrequency treatments which help correct sun freckles, dilated blood vessels and wrinkles. Our state of the art non-invasive tightening devices have come to the forefront as an alternative to the traditional face-lift. And our photofacial treatments use light based therapy to literally lift unwanted freckles and sun spots from your skin.
One of our best tools to correct photoaging is our Halo Hybrid Fractional Laser.  You can get what we call the Halo Glow and effectively un-do the damaging photoaging effects the sun has had on your skin. Halo Hybrid eliminates years of damage by precisely targeting damaged skin. Halo restores the luminous glow you had when you were younger.
Replenish Your Skin With Injectables
Did you know we lose 1% of collagen per year after the age of 29? Collagen is broken down daily by the sun and free-radical damage. The good news is Botox and Hyaluronic Acid fillers can help with certain lines of expression and loss of facial fullness. Dermal fillers are used to treat lines created by lost collagen and fat.
Treat Photoaging with Topical Treatments
While we are known for our laser treatments, there are also a variety of ways to reverse signs of photoaging if you are not ready to try laser treatments. We offer topical treatments such as Chemical Peels which use vitamin A and vitamin C and alpha hydroxy acids. You can experience our Oxygen Facial with antioxidants, and our medical-grade skin care lines you can use at home with growth factors and peptides.  
Our skin care lines include Rhonda Allison, PCA Skin, and Skin Medica. Our expert staff will provide you with a customized consultation to find the perfect skin care regimen for your skin concerns. Our products work hand-in-hand with our laser, radio frequency and light-based treatments. So when you are ready to try laser treatments, we have a full suite of treatments that can also be customized to treat your specific skin care needs.
Prevent and Protect Your Skin From Photoaging with Sunscreen
Protecting your face from the sun is the single best way of keeping it youthful. Your best weapon in the treatment of photoaging is of course prevention through good sun protection. We offer the perfect medical-grade sunscreens from EltaMD and SkinMedica at the National Laser Institute Med Spa.
The byproduct of reversing photoaging is looking like your younger self again. Most of our clients have had several treatments ranging from Botox and dermal fillers, to laser and light-based, as well as radio frequency skin treatments to address photoaging issues stemming from sun exposure. Our results speak for themselves and the warm and welcoming atmosphere we provide makes the client experience relaxing and enjoyable.
Visit the National Laser Institute Med Spa. With locations in Scottsdale, Arizona and Dallas, Texas, and destination events in Beverly Hills, Nashville, Chicago, Philadelphia, and Boston, we are in a city near you.  Please call 800-851-0969 or click here for your free consultation.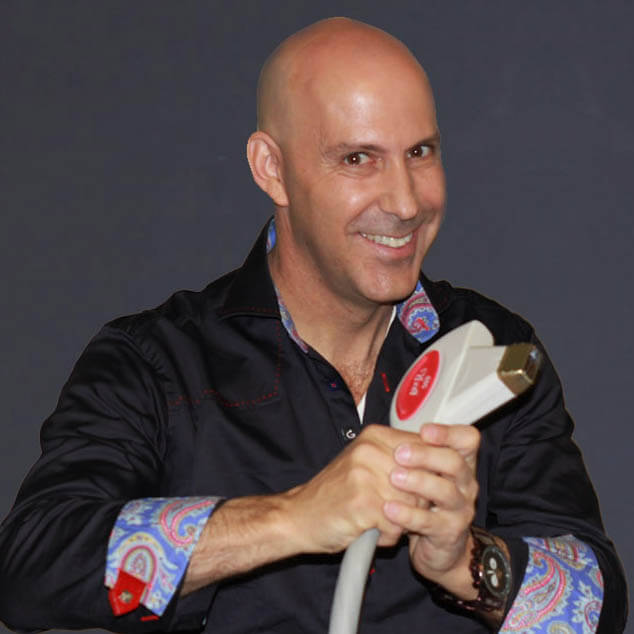 Louis Silberman
Louis J. Silberman is the CEO and Co-Founder of National Laser Institute, the pioneer of the medical aesthetics training industry and one of the largest educators in the country.