Laser Skin Resurfacing in Dallas
The Sciton MicroLaserPeel is an ablative skin resurfacing treatment that works deeply to remove skin imperfections such as wrinkles, acne scars, tone and texture, and unwanted pigments on the surface layers of the skin. Because it works deeper than many laser skin resurfacing treatments, people tend to see amazing results within only one treatment. 
Today's technology has advanced so much within the medical aesthetic field, giving clients safe, effective, and fast results. In fact, there were over 13 million nonsurgical, medical aesthetic treatments performed last year, which goes to show that when it comes to appearance and the skin, people are jumping on the advanced technology train. 
How Laser Skin Resurfacing Works
The MicroLaserPeel works by using both cosmetic energy and dermabrasion techniques. A thin layer of the epidermis is removed, which contains your dead skin cells and skin that's been damaged and worn by pollution, makeup, etc. This resurfacing process triggers a natural healing process within the skin to help regenerate and rejuvenate new, fresh, and healthy looking skin. Because of this, clients see a fading of age spots, wrinkles, irregular pigments, acne scars, improved tone and texture, and much more.
Pre and Post Care
Before your treatment, your laser technician will tell you to stay away from certain medications, harsh facial scrubs, and go through a quick preconsulation with you to make sure you're a great candidate for this treatment. After treatment, your laser technician make recommend you keep Bacitracin ointment on your skin to act as a protective barrier while your body is going through the natural rejuvenation process. The post care result will feel like a sunburn, so it's important to treat your skin GENTLY–which means no harsh perfumes or scrubs on the treated area and NO sun exposure.
Skin Resurfacing Treatments in Dallas
You can find laser skin resurfacing in Dallas at NLI Med Spa, the leader in the medical aesthetics industry. Clients will receive professional treatment from a laser technician within a luxury medical spa setting. NLI Med Spa has received many outstanding reviews as well as an A+ rating from the BBB.
To learn more about laser skin resurfacing or National Laser Institute, please call 800.574.8377.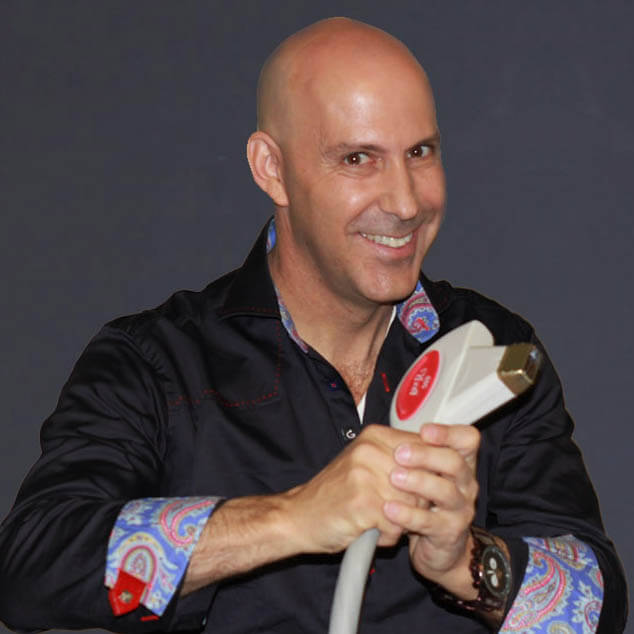 Louis Silberman
Louis J. Silberman is the CEO and Co-Founder of National Laser Institute, the pioneer of the medical aesthetics training industry and one of the largest educators in the country.