Laser Tattoo Removal

Laser Tattoo Removal
The National Laser Institute and Medical Spa is leading the way in laser aesthetics treatments across the nation. We offer safe and cutting-edge technology for Laser Tattoo Removal. Our laser experts provide a customized plan for your one-of-a-kind tattoo. By using selective photothermolysis (SPTL) we are able to break up ink particles, allowing your body's immune system to distinguish the ink as foreign matter. These tiny ink particles will completely or partially be eliminated over time.
Because of such technological advancements in the beauty industry today, it's easier than ever to rid yourself of unwanted tattoos. You no longer have to worry about wearing certain articles of clothing to hide your regrettable ink. Whether you are at work or out and about, not worrying about a tattoo slip can have you focusing on more important aspects of your life.
What to Expect
Each Laser Tattoo Removal sessions only last about 15 to 20 minutes. You can be in and out even on your lunch break. Depending on the size, color, and depth of ink will determine how many sessions are necessary to reach your goals. The pain is very minimal and feels like a rubber band gently snapping against your skin. A topical numbing cream will be applied to the treatment area to minimize any discomfort or tenderness.
As soon as the cream has fully numbed the area, a laser pulsed heat will be targeted to your skin. The laser works by passing intense light through the skin to break up the ink particles, and remove them from your skin cells. Your body's immune system will then distinguish the fragmented ink as foreign matter, and naturally eliminate it through the lymphatic system. After a number of sessions, your tattoo will begin to fade and fade until you are happy with your results.
Our Med Spa 
Every tattoo is different, and because of that, we treat each and every one to its own specifications. Our laser professionals will completely customize your treatments as needed. You can reduce your ink with our state-of-the-art Laser Tattoo Removal procedure. Another option could be to just slightly fade it enough to update poor or outdated artwork. You deserve a second chance from regrettable tattoos.
At our facility, you will receive a complimentary consultation, where you will meet with one of our highly trained laser technicians. During which, they will evaluate your tattoo to ascertain about how many treatments may be needed. Experience for yourself how safe, effective, and easy it is to remove your unwanted tattoos. Remove your ink with our Laser Tattoo Removal and take your shot at a second chance.
The National Laser Institute and Med Spa are here to help you regain control of your skin. Call today at 800-851-0969 and get scheduled for your free Laser Tattoo Removal consultation. We provided only the Gold Standard in all laser treatments from tattoo removal to anti-aging treatments. Furthermore, we are here to help you achieve the skin you have always wanted.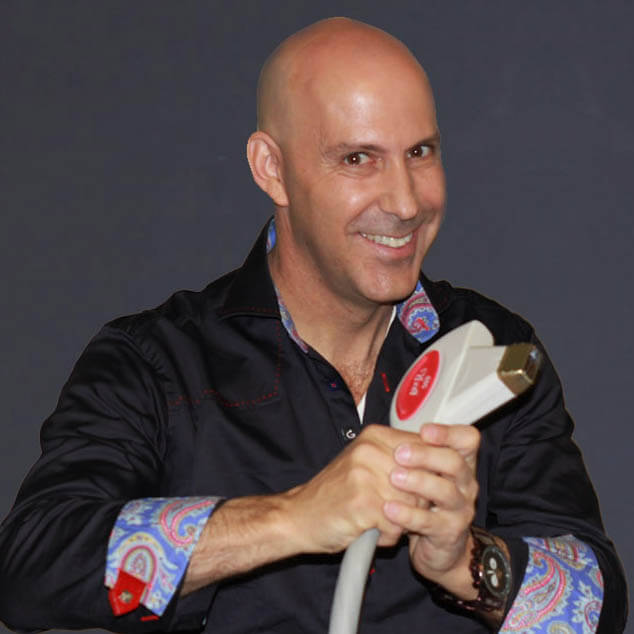 Louis Silberman
Louis J. Silberman is the CEO and Co-Founder of National Laser Institute, the pioneer of the medical aesthetics training industry and one of the largest educators in the country.