Laser Treatment for Rosacea
Life is too short to not feel 100% confident with your skin all the time. With today's recent technology, there's a faster, more effective way to rid unsightly rosacea and gain the skin you've desired. Many of recent cosmetic laser or light technologies are able to help rid rosacea by targeting specific pigments in your skin. One treatment that does this is Intense Pulsed Light treatment, or IPL.
As it's name hints, Intense Pulsed Light treatment uses advanced light technologies to rid unwanted pigments within the skin. This works by directing the cosmetic energy toward the treatment area on the skin. The light energy is absorbed within the skin's pigments and then flakes off, revealing a flawless appearance. As far as IPL treatments go, it has been researched that these treatments can help diminish flushing, continuous redness, dilated blood vessels, breakouts that resemble acne. IPL also has the ability to eliminate signs of sun damage, broken capillaries, freckles, age spots, and slight wrinkles.
In a study completed with 32 rosacea clients, 83% reported that they saw a reduced amount of redness within their complexion. This is a great treatment for those looking for a safe and effective way to help rid their rosacea. However, those with recent sunburn or sun exposure should not receive IPL photofacials.
We are the leader in the medical aesthetics industry and have been in this business for over a decade. Our professional laser technicians are dedicated to meeting the needs of their clients, which is why they go over the client's skin care habits, goals, and desires before performing any kind of treatment on them. We have had many excellent reviews about our services and have earned an A+ rating at the BBB.
To learn more about laser treatment for rosacea or National Laser Institute, please call 480.290.7333 for our Scottsdale, AZ location or 214.252.7800 for our Dallas, TX location in order to get clear, beautiful skin just in time for summer!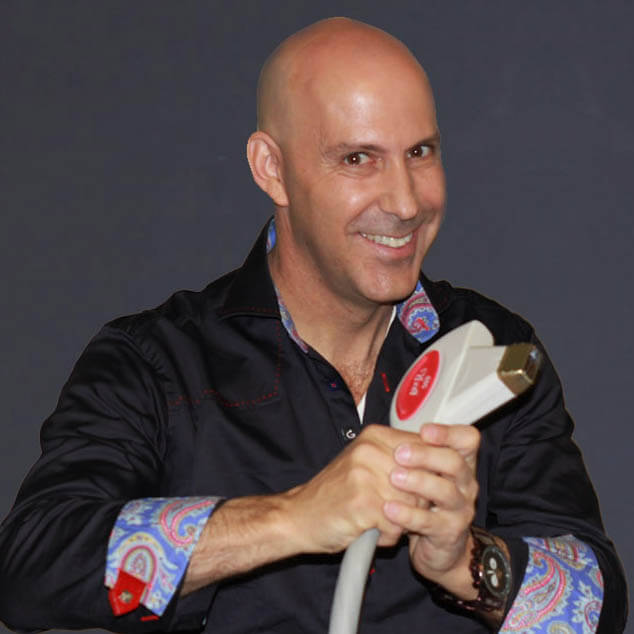 Louis Silberman
Louis J. Silberman is the CEO and Co-Founder of National Laser Institute, the pioneer of the medical aesthetics training industry and one of the largest educators in the country.