Lift Facial Muscles Using Microcurrent Therapy
Did you know your facial muscles can get stuck in expressions that you overuse?  For example, if you smile a lot, you'll have deeper nasolabial folds.  And if you frown a lot, you'll have frown lines on your forehead just between your eyes. The muscles you rarely use actually begin to atrophy which causes those lazy muscles to sag.  There is something you can do about this unfortunate effect of aging.  Microcurrent Therapy lifts and re-trains your facial muscles to rest in the desired position.
Microcurrent Therapy is a low electrical dose which matches the natural electrical currents in your body.  It generates chemical reactions at a cellular level and boosts collagen and elastin production.  There are circulatory benefits as the muscles of the face are re-trained. The skin is immediately smoothed,  firmed, and re-hydrated and the appearance of fine lines and wrinkles is diminished.  Microcurrent Therapy shapes, lifts, and tightens your facial muscles with immediate and cumulative results with no downtime.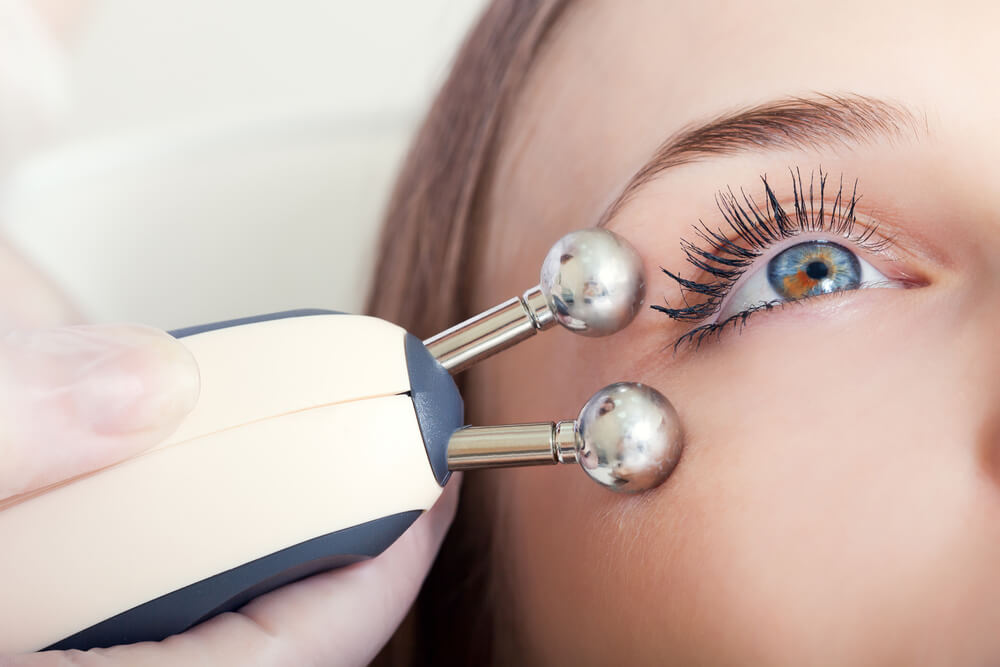 Lift Facial Muscles Using Microcurrent Therapy
Microcurrent Therapy will shape, lift, tighten and tone 32 different facial muscles.  This therapy uses probes to re-train your facial muscles to either lengthen or shorten and to move back into the desired position. A series of re-education therapy sessions will provide cumulative results in which your facial muscles will adapt and maintain the desired shape and reach their maximum potential.  Maintenance Microcurrent Therapy every 4-8 weeks is recommended and results should last 3-4 years.
Within 20 days of treatment, Microcurrent Therapy is proven to:
– Boost cellular energy (ATP) by 500% resulting in enhanced  muscle tone
– Increase  collagen generation by 12% increasing hydration and firmness
– Enhance elastin production by 48%
– Stimulate blood circulation by 39%
The benefits of Microcurrent Therapy include:
– Diminished fine lines & wrinkles
– Increased muscle tone & skin elasticity
– Improved blood circulation
– Reduced or cleared acne
– Lifted cheeks & brows
– Increased lymphatic drainage
– Treatment of UV damage
– More uniform skin pigmentation
– Enhanced product absorption
– Smoother & firmer skin
– Hydrated & rejuvenated skin
The National Laser Institute invites you to our state of the art medical spa.  After 11 years as an industry leader, the National Laser Institute Med Spa has become known for its high quality and safety standards.  Aestheticians, nurses, and doctors travel from around the world to train and practice in our nationally acclaimed training and treatment facility. This unique attribute enables us to offer the most cost-effective pricing in the industry.  Visit our anti-aging academy for deeply discounted rates on treatments or receive your treatment in our med spa by the experts that teach doctors, nurses and laser technicians privately.
If you are looking for that extra little boost for more beautiful skin, we invite you to the National Laser Institute.  While medical aesthetics is our passion, client care is our reason for being. We are dedicated to helping you discover the younger, healthier and more beautiful you – from the inside out. We would be glad to answer your questions personally. To find out what product or service would be the best fit for your skin, call 800.574.8377 or click here and receive a free no obligation consultation with one of our expert skin care specialists. Become a beauty insider and reserve your appointment now!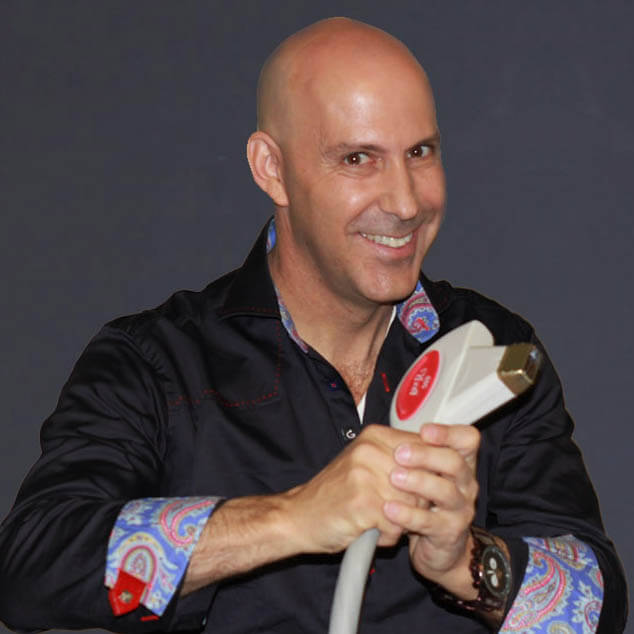 Louis Silberman
Louis J. Silberman is the CEO and Co-Founder of National Laser Institute, the pioneer of the medical aesthetics training industry and one of the largest educators in the country.