Look 10 Years Younger For Your Christmas Party
If you are searching for eternal youth, we have good news. You can get the best tips and tricks that will help you turn back the clock at the National Laser Institute Med Spa! In today's blog we reveal how you can look 10 YEARS YOUNGER at your Christmas party.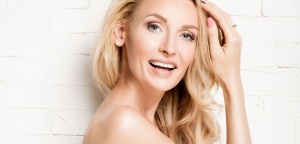 If you've got a big bash this month and want to impress, we invite you to follow or step-by-step guide. Not only will you feel gorgeous, you will look 10 years younger!
Look 10 Years Younger For Your Christmas Party
Step 1 Tighten & Firm 
If you have a few parties lined up and you want to look her very best, scroll back the years for this holiday season using our radio frequency and light based treatments.  
eLight is safe for all skin textures and tones producing maximum anti-aging results with no downtime.  This complete light-based anti-aging solution will trigger collagen production to improve the tone of your skin. Your skin will be tighter and the texture of your skin will improve in just a matter of minutes as this radiofrequency energy infuses your skin. Our experts will customize the treatment for the perfect level of penetration needed for your skin. When contact is made with your skin, cooling begins to promote your comfort. The laser will pre-heat the target area and radiofrequency will be drawn toward the heated target deep inside your skin.  
Don't forget your décolletage. This is the area that women forget and it's usually the part of the body that needs a bit of attention. Sun damage, age spots and lines all hit here so treat it like your face. (We recommend eMatrix radio frequency treatments and Photofacial treatments for this area to tighten the skin and remove sun spots.)
Step 2 Plump Up Volume
What we love about step two is the instant results.  We can restore the lost volume in your face and get rid of folds, lines and wrinkles at the same time with dermal fillers. You may be surprised at just how natural and effective dermal fillers really are.
As we age, our skin loses volume due to gravity, time, UV damage and genetics. Cosmetic fillers are used to "fill" in the areas of the face that have lost volume, and last from 6 months to 2 years depending on the cosmetic fillers that are used.
Dermal fillers rejuvenate the youthful look of plumper skin by diminishing wrinkles and folds as volume and fullness is restored. Fillers plump thin lips, relax expression lines around the mouth, lift the apples of the cheeks, and balance facial asymmetry.
Dermal fillers vary by their chemical composition, degree of gel thickness, and duration of effectiveness. The most popular fillers are made from hyaluronic acid and calcium hydroxylapatite. Hyaluronic acid is a naturally occurring substance found in the human body. The most popular and largest class of fillers, include hyaluronic acid fillers like Juvederm, Voluma and Restylane provide instant gratification.
Hyaluronic acid is injected into the extracellular matrix beneath your skin. When injected properly, Hyaluronic acid cosmetic fillers support and boost tissue volume. The thicker the cosmetic filler, the deeper it is placed into your skin, which yields longer lasting results. For example, a thick hyaluronic acid filler like Voluma is placed deep into the cheekbone area and can last up to two years.  In contrast, a thinner hyaluronic acid filler like Restylane is injected in your skin and into the thinner tissues of your face like your lips. Because of its thinner viscosity, Restylane is metabolized within a year, with most results lasting between four and six months.
Step 3 Makeup Magic: Less Is More
When it comes to getting older, who doesn't want to feel rejuvenated? After your skin tightening and face lifting, you won't really need a lot of makeup to look 10 years younger. But it's a special time of year, and a few finishing touches of our makeup magic will give you that gorgeous glow you desire.
It defies reason, but as you get older, less is more. Your skin needs less foundation to look its best. Think dewy glow, and not matte and cakey. Slapping on lots of heavy foundation will just set into fine lines, making them appear deeper. Plus a good primer applied before your foundation is a must as it will even out your skin tone. 
Look for products that contain hyaluronic acid to lock in moisture and plump up fine lines. A foundation with light, natural coverage and flattering luminous finish will give you the Christmas miracle you are hoping for!
Use a cream blush stick for a more natural glow. Creamy makeup is less drying, which is important as mature skin tends to lack oil. Apply with your fingers and blend carefully to avoid visible edges.

For lips, there are a few rules that will make you look 10 years younger and fresher. Find a shade or two darker than your skin tone. Apricot, pink and coral shades suit light skin tones and darker skin tones look great in reds, browns and purples. And lighter shades tend to make your lips plump and pouty.
For women over forty, light-reflecting shadows containing shimmer and glitter may no longer be as flattering. For eyes, apply a waterproof kohl liner that won't smudge. Long lashes are youthful but falsies can weigh down your eyelid.  It's never too late to start using Latisse for longer and fuller natural lashes.
If your brows are going grey or thinning then defining them will instantly make you appear more youthful. But beware… while dark, heavy brows are in style, they can make you look hard, and older than you really are. When it comes to brows, it's all about adding subtle definition. Aim to add depth and use a shade that matches your own hair color.
You will love your finished look! It's amazing how medical aesthetic treatments and beauty tips can take years off and look 10 years younger. We invite you to look 10 years younger in time for your Christmas party with our three simple steps. Experience beautiful, natural results with our expert laser and injection specialists at the National Laser Institute Med Spa. Call 800-851-0969 or click here for your free consultation.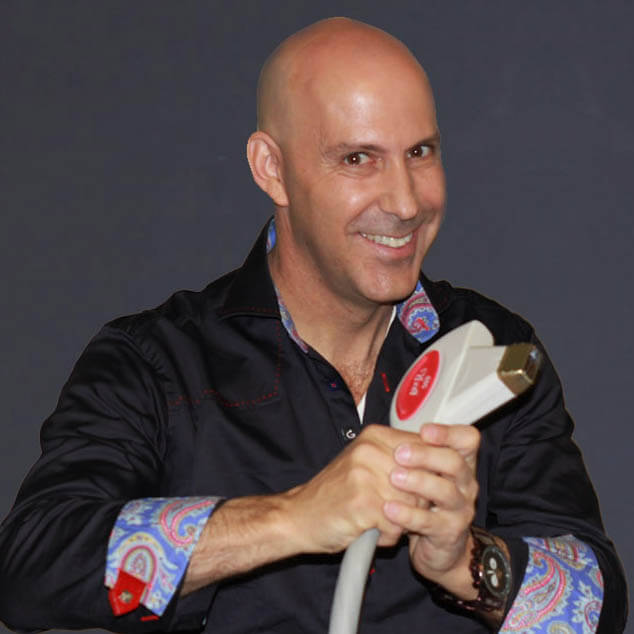 Louis Silberman
Louis J. Silberman is the CEO and Co-Founder of National Laser Institute, the pioneer of the medical aesthetics training industry and one of the largest educators in the country.