Look 10 Years Younger Using Liquid Laser Facelift
"Help! My face is falling!"  My good friend Ana just celebrated her 50th birthday and these are the words she chose to caption below her birthday cake pic on Instagram!  She has religiously used sunscreen, stayed out of the sun, and applied anti-aging products starting at 30.  And while her skin looks great, she is concerned about sagging skin, a common aging issue which is becoming more apparent now that she's 50.   This can be a difficult thing to manage. If the facial muscles start to sag for too long, past a certain point only an invasive surgical facelift can solve this problem.  I let my friend in on the very best way she can look 10 years younger using Liquid Laser Facelift techniques performed by our experts here at the National Laser Institute.  She took my advice and she really does look 10 years younger!
My friend Ana is not alone: a plethora of our favorite celebrities are turning 50 in 2015 including Brooke Shields,  Sarah Jessica Parker, and Robert Downey Jr..  In the past only a traditional surgical facelift would have kept these stars looking so young.  But facelifts are an invasive surgical procedure involving the cutting, removal and tucking away of skin leaving unsightly scars behind the ears or jaw.
Indeed, in the past if you had a little loose skin, and you wanted to look younger, plastic surgeons would suggest doing a facelift by default –earlier than later. Don't make that mistake! If you're over 50, avoid cutting and pulling procedures that can be done too soon.  You can end up with your eyes up near your scalp, unsightly scarring, and an empty wallet! And excessive surgery is much worse than no surgery at all. We recommend starting with the simplest procedures and working your way up.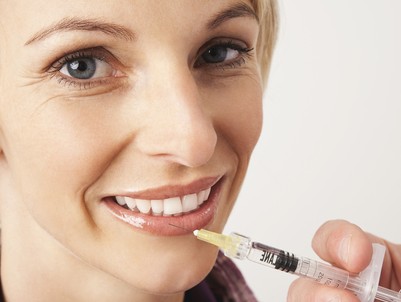 Look 10 Years Younger Using Liquid Laser Facelift
You can also look 10 years younger using Liquid Laser Facelift techniques performed by our experts here at National Laser Institute!
Improve skin texture

. Get Fractional laser treatments, which are minimally invasive procedures which decrease the appearance of fine lines, wrinkles and scars, while improving skin tone and texture.

Improve skin laxity

. Get eMatrix which treats wrinkles, skin laxity and scarring, and improves skin tone and texture by harnessing the power of radiofrequency energy.

Create Volume

.  The best way to create a younger face is by creating volume. Injectables like Juvederm, Radiesse, etc, create volume. Not only do these injectibles fill in wrinkles, they absolutely lift. For example, if you have filler injected on top of your cheekbone, volume is created which will actually lift the skin on your cheek. The following fillers are used in combination for a successful liquid facelift: Botox, Radiesse and Juvederm. Wrinkles and lines are smoothed and sagging skin is actually lifted and tightened.
Why pay what others still pay for cosmetic injections when you don't have to? At National Laser Institute you can expect luxury treatments without the luxury price! Fractional Laser Treatments and eMatrix each start at just $220 per area while at other luxury med spas you would have to pay over $1000 for the same treatments!  We also offer the latest dermal fillers at affordable prices. Typically, popular dermal fillers like JUVEDERM Injectable Gel® and Restylane® can run anywhere from $450-500 per syringe. At NLI we offer today's most popular brands of dermal fillers for only $275-$300 per syringe!  Botox injections at other spas cost $15/unit, but at NLI Botox starts at just $7.99/unit!
Allow our expert treatment consultants to guide you through your options for a Liquid Laser Facelift.  National Laser Institute is leading the anti-aging revolution as the premier educational facility in the country, training physicians, nurses from all over the world in advanced medical aesthetic technologies including laser, IPL, and cosmetic injectables. Visit our training institute for deeply discounted rates on treatments or receive your treatment in our med spa by the experts that teach doctors, nurses and laser technicians privately.
Your skin will greatly benefit from the right injectable treatment. Our experts always take time in answering your questions to determine which treatment is best for each individual.  We would be glad to answer your questions personally. The National Laser Institute offers non-obligation consultations.  To find out what product or service would be the best fit for your skin, call 800.574.8377 or click here and receive a free consultation with one of our expert skin care specialists.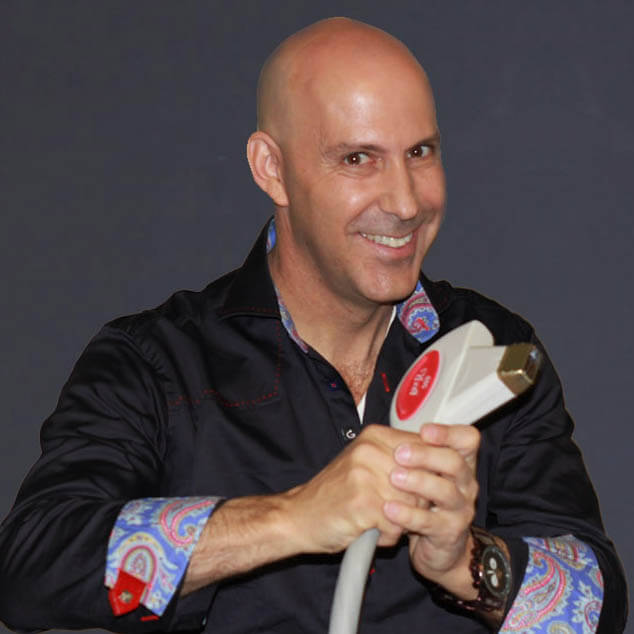 Louis Silberman
Louis J. Silberman is the CEO and Co-Founder of National Laser Institute, the pioneer of the medical aesthetics training industry and one of the largest educators in the country.