Look & Feel Younger with BHRT
Imagine how good it would feel to have younger looking skin, more energy and boosted libido. You can look and feel years younger by taking back control of your hormones with Bioidentical Hormone Replacement Therapy, or BHRT.  Continue reading and we'll show you how.
Look & Feel Younger with BHRT
Hormonal health influences your weight, how your skin ages, your libido and your concentration levels. A complex, constantly changing balance of hormones influences every biological process in your body.  Hormones are the chemical messengers for metabolism, digestion, energy levels, how we deal with stress, our moods, body fat and skin laxity. A healthy hormonal balance keeps your body running smoothly, but as you age your hormones can become imbalanced, causing puzzling symptoms that are often attributed to growing older.
BHRT is the energy boosting, anti aging, body changing, libido correcting solution for men and women in their 40s and beyond. BHRT combined with simple lifestyle changes can cure hormone imbalances and improve metabolism, slow the rate of aging, and help you to simply look and feel younger.  
Here at National Laser Institute Med Spa, our typical BHRT client is in their mid-40s and can't quite pinpoint what's wrong.  BHRT is a natural hormone therapy used as a customized solution to rebalance hormone levels to their healthy state.  
At your initial appointment, you will be asked to complete a form about your health history and you will have your blood drawn.  Your blood sample will be tested using the most advanced level of diagnostic hormone testing.  We will determine your hormone levels and your unique bioidentical hormone needs. We will create a personalized treatment plan for your BHRT needs to be discussed at your follow up appointment.
Once we have assessed your hormone levels, a special dosage of the bioidentical hormones you need will be created. Your follow up appointment will include the BHRT injection of the customized BHRT for your body.  We will continue with ongoing hormonal evaluations throughout your BHRT therapy.  If you adjust your lifestyle to reduce stress, improve nutrition and exercise to help you continue to balance your hormones naturally, you will see results in up to 6 weeks.
We invite you to experience BHRT, the anti aging therapy that will balance your hormones giving you younger looking skin, increased energy and boosted libido.  We invite you to visit our training institute for discounted rates on treatments or receive your treatment in our med spa by the experts that teach doctors, nurses and laser technicians privately.
To learn more about the National Laser Institute Med Spa, call 800.574.8377 or click here.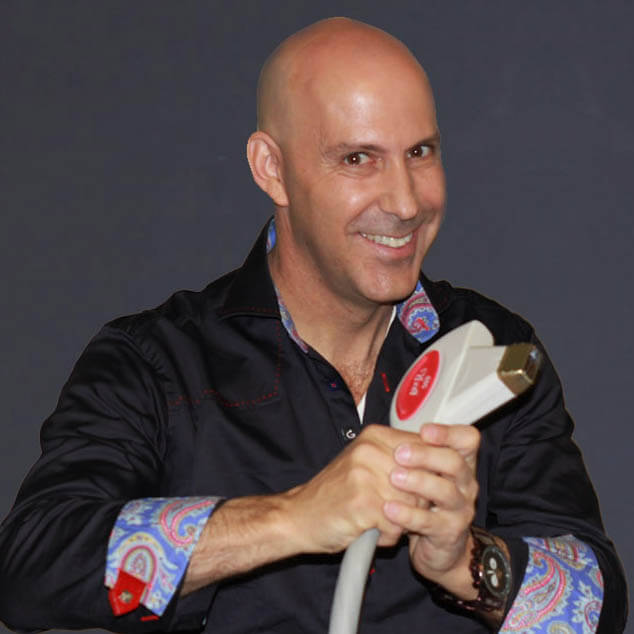 Louis Silberman
Louis J. Silberman is the CEO and Co-Founder of National Laser Institute, the pioneer of the medical aesthetics training industry and one of the largest educators in the country.