It's Fall Break: Celebrate With VelaShape III
It's Fall Break for students here in Arizona.  Some are heading to cooler destinations while others are planning to spend time poolside relaxing in the balmy sunshine.  Why not celebrate Fall Break by losing an inch or two at National Laser Institute Med Spa?  Your clothing will fit better and you can feel comfortable in a bathing suit and shorts again. 
VelaShape III is an FDA approved non-invasive body contouring treatment which stimulates circumferential reduction of the thigh and stomach area.  Velashape is one of the easiest ways to gradually eliminate the cottage cheese appearance of cellulite while noticeably reshaping the treated area of your skin.  This treatment smooths out dimpled skin, and shrinks fat cells with no downtime.  
Here's How Velashape Works
VelaShape III stimulates the growth of new and better collagen and elastin which results in localized reduction in skin laxity, body volume, and an overall improvement in skin structure and texture.
VelaShape III uses bi-polar radiofrequency technology, infrared light energy, and massage techniques in order to smooth out dimpled skin. The heat and vacuum combination can increase the metabolism of energy in order to both shrink fat cells and stimulate the lymphatic drainage system within your body.
Most of our clients find Velashape comfortable and describe the treatment as feeling similar to a warm deep-tissue massage. The treatment settings are easily adjusted to ensure a comfortable treatment experience.  Each treatment takes between 45 and 60 minutes.  It is normal to experience a warm sensation for a few hours after your treatment. Your skin may have a pinkish appearance that may last a few hours post treatment.
You can start to lose an inch or two over Fall Break with Velashape III at National Laser Institute Med Spa.  To find out  more please call 800.574.8377 or click here for your complimentary consultation with one of our expert skin care specialists.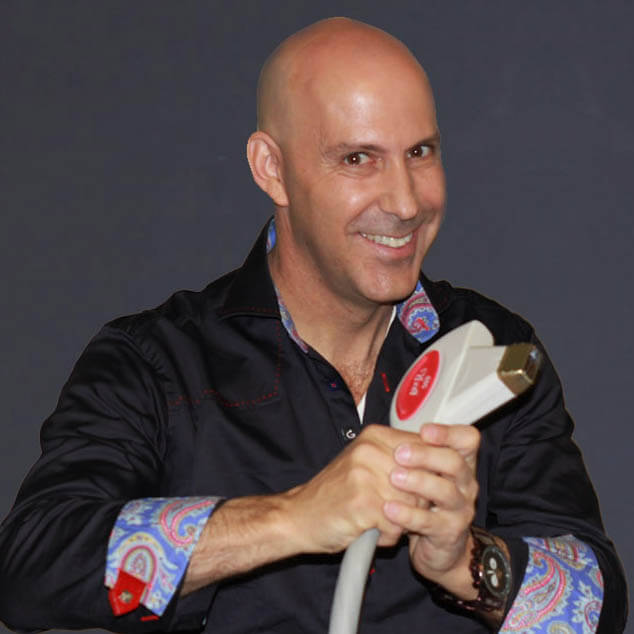 Louis Silberman
Louis J. Silberman is the CEO and Co-Founder of National Laser Institute, the pioneer of the medical aesthetics training industry and one of the largest educators in the country.