How To Look Younger & Happier
What is the best way to turn back the clock and look younger?  It's no secret, erasing wrinkles and age spots, right? New research suggests we need to go further than that: the best way to look younger is to look… happy!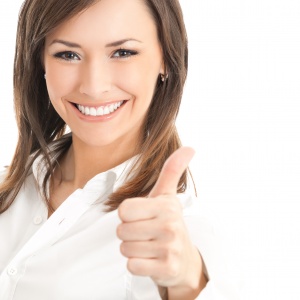 How To Look Younger & Happier 
Researchers have found that signs of aging give others the impression that we are angry or sad even when we are not.  Signs of aging like wrinkles around the eyes, a furrowed brow, and other deep folds and wrinkles on the face actually make people misread our emotions.  
Study participants were asked to view photos of people with an equally neutral expression and asked to rank which people were older based on their expressions.  The study found the perception is older looking faces look less happy than the ones who look younger.
Wrinkles in different areas of the face caused emotions to be misinterpreted. For example, jowls cause the mouth to droop, making us look sad. Forehead wrinkles and frown lines make us look mad. Drooping eyebrows and eyes make us look sad.
Folds and frown lines are a symptom of sagging skin, which can be corrected with eMatrix skin tightening.  eMatrix offers a non-surgical treatment that counteracts the effects of time and gravity on the skin making you look younger. eMatrix uses your skin's regenerative response to radio frequency technology to gently and gradually lift skin.  Not only does eMatrix tighten skin, it makes the skin look fuller and smoother, reducing the appearance of wrinkles.
What makes eMatrix different from laser treatments is it's one of the most gentle treatments available. eMatrix produces dramatic anti aging results with little downtime.  We recommend 3-5 treatments spaced 4 weeks apart for the best outcome.
Look younger and happier at the National Laser Institute Med Spa, the premier anti aging academy in the country, providing the Gold Standard in innovative aesthetic techniques. Reserve your eMatrix appointment now and call us at 800-574-8377 or click here for your complimentary anti aging consultation.