May Specials

May Specials
We've got spring fever here at The National Laser Institute and Medical Spa. And to spread the love, we are offering amazing May Specials. Take advantage of our limited time offers for Coolsculpting, Skin Tightening, and HALO Skin Rejuvenation. We would be happy to help you achieve your most confident self.
Buy One Get One 50% Off Coolsculpting 
Coolsculpting is a non-surgical, FDA approved fat reduction treatment that uses controlled cooling to eliminate hard to lose fat. Fat cells are frozen during the Coolsculpting procedure and gradually die off and leave the body by way of excretion through the lymphatic system.
This FDA-approved procedure uses a safe handheld device to target, freeze, and destroy fat cells. Coolsculpting locates and targets the fat below the surface of the skin. Due to this, there is no downtime, incisions, or going under the knife at all. Furthermore, Coolsculpting removes stubborn fat in those hard to reach areas. Especially the areas that are resistant to diet and exercise. Love the skin you're in with this number one requested body contouring treatment.
Top treatment areas include:
•Double chin
•Love handles
•Inner thighs
•Stomach
•Arms
•Back
40% Off HALO Skin Rejuvenation 
You will notice vast improvements in the overall tone and texture of your complexion. As well as a significant reduction in wrinkles, fine lines, pores, and discoloration from sun damage.
HALO is a skin resurfacing treatment that works by sending precise energy to the deeper layers of the skin. Due to this, the surface of your skin is predominately left untouched furthermore, this promotes a much faster healing time. This advanced fractional laser also contains specialized targeting technology. What that means is that it will auto-adjust the settings to maximize efficiency based on the certain area of skin that is being treated. Hence, a comprehensive, over-all face rejuvenating treatment.
Buy One Get One 50% Off Skin Tightening
Our Skin Tightening treatments use Radiofrequency energy to non-surgically tighten early signs of loose or sagging skin. Therefore, this procedure is ideal for those who want to avoid surgical procedures, like a facelift, to tighten their skin. Achieve a younger appearance with this anti-aging May Special.
Not only does skin tightening deliver Radiofrequency energy deeper into the skin, it also offers a fast recovery rate. Mild to moderate treatments can be tailored to your individual needs and skin concerns. Our skin care specialists and aestheticians usually recommend 2-6 treatments about 6 weeks apart for optimal correction.
Our Facility
To learn more about the procedures and services that would be best suited for your skin, please call us at 800-851-0969. Or click here to schedule a complimentary consultation with us to evaluate and discuss your skin care or body goals and desires.
In addition, the staff at the National Laser Institute and Med Spa are the experts who train doctors, nurses, and technicians on how to perform the latest and greatest medical aesthetic treatments. For natural, beautiful, and amazing results, schedule our May Specials today.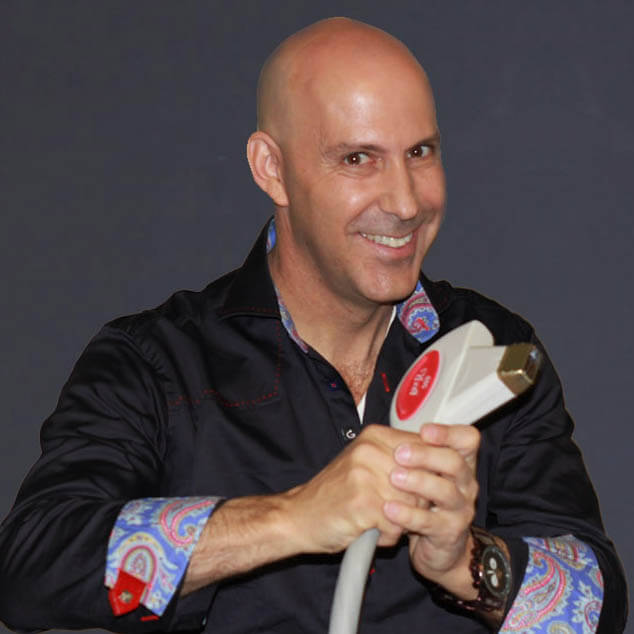 Louis Silberman
Louis J. Silberman is the CEO and Co-Founder of National Laser Institute, the pioneer of the medical aesthetics training industry and one of the largest educators in the country.