Medical Esthetic Treatments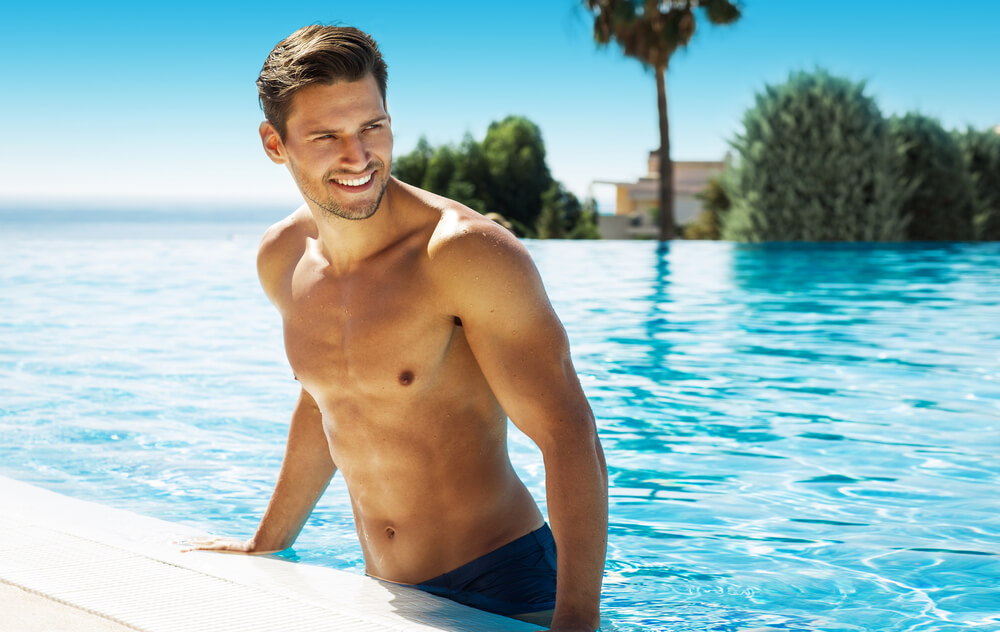 There are many medical esthetic treatments available to you today. As a result of continued research, technology has made significant advances in the world of medical esthetic treatments. As a result, science has developed non-invasive to minimally invasive procedures. National Laser Institute is your one stop shop to reduce the normal effects of aging in addition to enhancing your look.
There is a trend of using medical esthetic treatments as opposed to some surgical treatments. Surgical options require a lot of downtime to recover, conversely, medical esthetic treatments serve as a less invasive option with much less downtime. In contrast to surgical options, medical esthetic treatments are a lower-cost alternative to surgery!
Injection Services at National Laser Institute
Botox and Dysport Botox and Dysport injections will eliminate "crow's feet" and brow furrows.
Dermal Fillers Dermal fillers will add volume to specific areas of the skin. As a result of these injections, your skin will have a more youthful, flawless appearance. In addition to plumping lips, dermal fillers will treat smile lines, certain scars, cheeks, and deeper set wrinkles.
Sclerotherapy Our sclerotherapy treatment will reduce the appearance of spider veins.
PRP (Platelet Rich Plasma) PRP will lessen the appearance of wrinkles, scars, sun damage, and other skin issues. Firstly, it uses your own platelets to improve your complexion. In addition to PRP, microneedling will enhance the effects to create a smoother, firmer, and more youthful appearance. Also, PRP injections are a powerful stimulator of hair growth.
PDO Threads (Polydioxanone) PDO threads will lift loose and sagging skin on the neck, face, and jawline. This procedure is also done with no cuts or incisions. The thread is placed without leaving scarring marks or permanent blemishes on your skin.
Body Contouring
Kybella A Kybella treatment will use a naturally occurring substance in the body called deoxycholic acid. Deoxycholic acid helps with the process of fat absorption. Kybella is an excellent treatment that gets rid of the appearance of a double chin.
CoolSculpting CoolSculpting boasts as a non-invasive alternative to surgery for reduces body fat. This treats areas such as the abdomen, love handles, double chin, inner thighs, and outer thighs.
Cellulite Reduction With our high grade medical esthetic treatments, National Laser Institute can reduce cellulite on the thighs, stomach, back, and more.
Skin Tightening We can treat subtle to moderate loose skin on your face or neck. Also, we can treat areas on the arms or abdomen.
Skin Rejuvenation
Microneedling with PRP In addition to PRP injections, microneedling will reduce lines, wrinkles, melasma, and sun damage. Microneedling also improves scars from acne or stretch marks.
Chemical Peels/VI Peels This treatment will reduce fine lines, wrinkles, and excess facial oil. It also treats certain types of acne, dark/age spots, and sun damage.
Microneedling Microneedling by itself will treat scarring, stretch marks, melasma, uneven tone, and texture.
Oxygen Facials An Oxygen Facial will leave you with a fresher, more youthful appearance. It will also give you a healthy glow by cooling and calming your skin.
Laser Skin Rejuvenation Treatments
Stretch Mark Reduction with a Fractional Laser Our fractional laser uses light and energy to fade the appearance of stretch marks on the body. First, the light energy creates microscopic columns within the skin. Second, the body activates its natural healing process. As a result, collagen production is stimulated to fade the appearance of stretch marks.
Halo Hybrid Fractional Laser A Halo Hybrid treatment will reduce sun damage and freckling as well as minor texture and tone issues of the skin.
Micro Laser Peels A Micro Laser Peel will improve both the tone and texture of your skin. In addition, this treatment reduces fine lines, wrinkles, pigmented lesions, and acne scars. Micro Laser Peels also treat certain surgical scars and sun damage.
Profractional Laser Our Profractional laser will treat lines, wrinkles, and sun damage.
Laser Skin Resurfacing Eye Treatment This treatment provides the perfect fix for deep or stubborn wrinkles and fine lines. It also improves skin laxity, texture, and tone. In addition, it improves the appearance of "smoker's lines" or "crow's feet."
Photofacial A Photofacial will treat sun damage, rosacea, and broken capillaries. In addition to this, it treats certain acne scarring, freckling, and age/dark spots.
eMatrix eMatrix treats deep or stubborn wrinkles and fine lines. It also improves skin laxity, tone, texture, and appearance of acne scarring.
BBL Broadband Light Therapy BBL is an excellent treatment for acne reduction. It treats problems such as pimples, cystic acne, zits, pustules, and active acne breakouts. In addition to this, it also treats facial redness caused by acne.
1540 Fractional Laser A 1540 Fractional Laser treatment will reduce acne scarring, fine lines, and wrinkles. It also treats melasma, brown spots, loose skin, tone, and texture.
Laser Hair Removal and Hair Rejuvenation
Laser Hair Removal Our laser hair removal treatment works on the bikini area, legs, abs, back, chin, and neck. Also, it can be used on the chest, upper lip, axilla, arms, and shoulders.
PRP Hair Rejuvenation The platelet rich plasma injections stimulate your hair follicles with growth factors to create similar types of cells. Therefore, this treatment can help prevent even further hair loss.
Injectable Nutrients
National Laser Institute also offers a variety of injectable nutrients. Our injectables can improve your energy as well as improve the quality of your hair and nails. Also, they can increase your metabolism while decreasing the risk for Alzheimers, dementia, and heart disease. In addition, it facilitates anti-aging.
Teeth Whitening
We improve concerns such as yellowing, red wine stains, tobacco stains, coffee/cola stains, and more.
Additional Services
National Laser Institute also treats hyperhidrosis (excessive sweating), and removes skin tags. We also offer laser tattoo removal.
There are many medical esthetic treatments offered in locations such as Scottsdale and Dallas. Our treatments will help you on the road to building a better you! Whether you are looking for injections, more radiant skin, or any of the other services we offer, National Laser Institute Med Spa is the destination for you.
Interested in learning more about cosmetic injections or laser services? We offer your choice of virtual consultations from the comfort of your home or in person complementary consults. Click here to schedule yours.