Medical Skin Care Dallas Loves
With the holiday season officially behind us, and a new year ahead, we all want to look and feel our best. When it comes to beauty treatments, a rejuvenating facial has always been answer. But today, medical skin care Dallas beauty mavens choose goes the extra mile because it provides a deeper, customized treatment for real results.
Medical Skin Care Dallas Loves
The trend in facials is moving away from all-purpose facials to problem-solving medical-grade skincare, which provide more visible and dramatic results. Medical skin care treatments are specifically recommended for skin issues such as dryness, pigmentation and acne.
Traditional beauty facials are all-purpose facials, whereas, the medical skin care Dallas clients are demanding are customized to treat specific skin concerns to deliver clear, functional benefits.
"Our clients are looking for facials that will solve their specific problem. Our experts customize a medical skin care treatment plan to give our clients the skin of their dreams," says Louis Silberman, CEO at the National Laser Institute Med Spa.
For example, the Vi Peel is a medical-grade chemical peel which uses high-quality active ingredients such as TCA (Trichloroacetic Acid), Retin-A, Salicylic Acid, Phenol and Vitamin C. This medical-grade chemical peel is a deep exfoliation that cannot be attained at home and can only be administered by a professional. Chemical peels eliminate pigmentation and signs of aging to help you maintain a flawless complexion.
"Our most requested medical-grade chemical peel treats hyper-pigmentation and melasma. It also reverses sun damage and signs of aging. You will see a big improvement in your skin tone and texture; acne and scars will be cleared.  Collagen growth and elastin production is stimulated and the appearance of pores is reduced. Your under-eye area can also be treated, unlike any other peel," says Silberman.
Other medical skin care treatments that will give you the beautiful skin you crave include laser treatments, IPL (Photofacials), Microneedling, Radiofrequency, and PRP (Platelet Rich Plasma). Beautiful skin begins with a great skin care regimen. A great place to start is scheduling your free medical skin care consultation. If you are considering exchanging your usual beauty facials for medical skin care treatments, we invite you to the National Laser Institute Med Spa! We are the medical skin care treatment experts.
You can trust our physicians, nurses, aestheticians and laser technicians to create your dream results using the Gold Standard in innovative medical skin care methods. Call 800-851-0069 or click here and reserve your appointment now. Our medical skin care Dallas experts will customize a treatment plan for your skin type and concerns.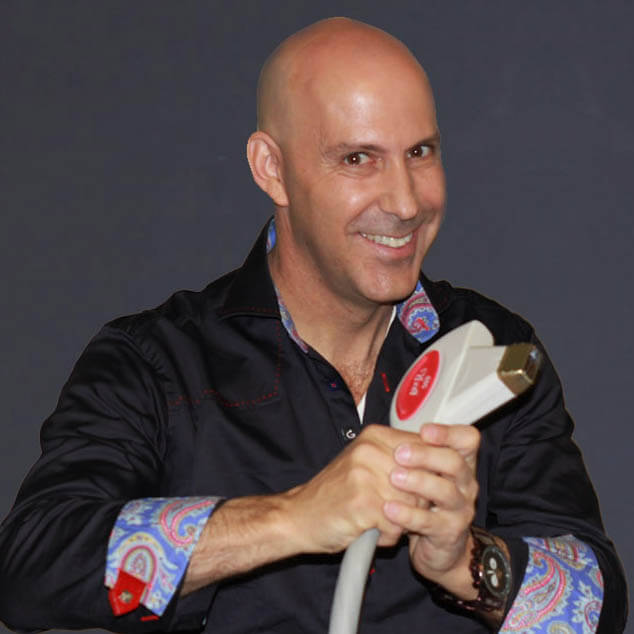 Louis Silberman
Louis J. Silberman is the CEO and Co-Founder of National Laser Institute, the pioneer of the medical aesthetics training industry and one of the largest educators in the country.