Microneedle Oxygen Facial Glow!
Meet Mary. She's 38 years old and has a few wrinkles, dry skin and some hyperpigmentation after too many summers in the hot Dallas sun. The new year is peaking around the corner and we have a wonderful pairing to help Mary shed last year's skin damage and embrace new beginnings! Our Microneedle and Oxygen Facial Combo will give her that glow just in time for the holidays!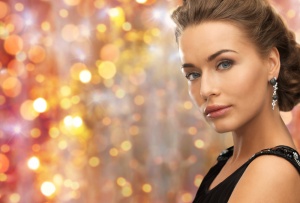 Microneedle Treatment
The purpose of microneedling is two-fold: to stimulate collagen production and to increase the absorption of skincare products. Our microneedling treatments involve the use of a dermapen – a new minimally invasive innovation in the world of medical aesthetics for treating the appearance of fine lines, acne scars and improvement of the skin's overall appearance.
"When we use the dermapen, the superficial, small holes created can refresh the skin. Over time and with continued treatments, microneedling can show continued beautiful results. Microneedling essentially recreates the building blocks of healthy, youthful skin using the dermapen which is clinically proven to create new elastin and collagen in a single treatment," says Louis Silberman, CEO, National Laser Institute Med Spa.
The dermapen is a microneedling device that is great for rejuvenating the skin and also for treating things like acne scars and stretch marks. The depth of the needle can be varied, so you get the benefit of being able to individually tailor the procedure to what is needed. With the right corrective serums, microneedling is an effective, powerful way to prevent the aging process and create a youthful glow.
"Not only did the microneedling not hurt, I legitimately had glowing skin after my treatment. I'm lucky that my skin's pretty good to start with, but this treatment took my skin to the next level," said Mary.
Mary's customized treatment consisted of a hyaluronic acid serum application to treat her wrinkles and really dry skin. Hyaluronic acid is the vital element as it attracts and binds moisture, helping Mary's skin look firmer and more hydrated. The hyaluronic acid application will also prepare her skin for her Oxygen Facial.
Oxygen Facial
After Mary's microneedling treatment, she received our Oxygen Facial. Our Oxygen Facial is a no-nonsense, results-oriented treatment. There are four infusion serum options. Each infusion serum features a targeted blend of hyaluronic acid, botanical extracts, antioxidants, peptides or vitamins:
Rejuvenate diminishes the appearance of fine lines and wrinkles while increasing hydration.

Opulence helps uneven skin tone look brighter and more luminous.

Clarity calms acne while restoring moisture balance and defending against breakouts.

Atoxelene softens and firms expression lines, defines the eye contour and plumps the lips.
We analyzed Mary's skin to tailor the infusion serum to her dry skin with Rejuvenate. We sprayed the infusion serum onto Mary's skin and then the oxygen was delivered with a wand that looks similar to a professional makeup airbrush applicator. We applied a pressurized stream of oxygen to deliver the serum to nourish, plump, and make her skin glow even more.
"The wand transmits a flow of 90-95% oxygen under hyperbaric pressure. Oxygen enhances serum absorption so Mary's skin will get more benefit from the serum infusion," says Silberman.
Moreover, the oxygen has a cooling, calming effect. "It felt like a blast of cold air on my skin with a gentle pressure. My skin felt more hydrated, tighter, smoother, plumper, firmer, and toned," said Mary.
The Oxygen Facial is a great supplement to microneedling treatments that produce more dramatic and longer-lasting results. Plus, there is the added element of self-confidence that comes with glowing skin. We also prescribed SkinMedica Lytera Skin Brightening Complex for Mary to use at home to treat hyperpigmentation.
We invite you to discover the new you at National Laser Institute Med Spa.  Trust our certified physicians, nurses, aestheticians and laser technicians to create your dream results using the Gold Standard in innovative aesthetic techniques. For the month of December, get Microneedle and Oxygen Facial Combo for $375.  This special includes a $50 retail product credit.
Call 480.290.7333 or click here and receive your complimentary consultation with one of our expert skin care specialists. Become a beauty insider and reserve your appointment. Glow with our Microneedle & Intraceutical Oxygen Facial Combo!