Microneedling PRP Facial Service Review
What do the hottest celebrities and Louis Silberman have in common? Watch our latest Gossip Central video to find out more as Louis the Laser Guy and Gossip Girl Jess chat about the amazing benefits of our super popular Microneedling PRP Facial here at the National Laser Institute Med Spa.
MICRONEEDLING + PRP FACIAL
Celebs who swear by the Microneedling PRP Facial have gorgeous, flawless, youthful skin.  How does this amazing anti aging treatment work?  Microneedling is a treatment also known as collagen induction therapy. The channels created by the microneedles create a super absorption conduit for anti aging products applied to the skin.  In fact, this potent anti aging treatment will allow your skin to absorb nutrients by 3000% more during the hour after treatment. Imagine how effective it is when paired with platelet rich plasma (PRP)!
Before your treatment begins, we draw a small amount of blood from your arm and place it into a centrifuge to separate your PRP for topical application after the Microneedling treatment. We then use a Microneedling device called a micro pen, which gently punctures the skin with its fine needles, causing a controlled injury, or microtraumas to the skin. AAs we administer the Microneedling treatment, we apply your PRP topically to your skin. These growth factors will turbo-boost cell turnover to maximize the benefits of the healing process.
BENEFITS OF THE TREATMENT
This is the ideal treatment for smoothing fine lines, wrinkles, and scars or even increasing plumpness and overall rejuvenation of the skin.  The anti aging benefits are numerous. Your collagen and elastin production will increase. Your skin tone will dramatically improve, and hyper pigmentation will be diminished.  Any  fine line and wrinkle concerns will be improved as your skin texture is smoothed. You can expect to have firmer skin, and any stretch marks and acne scars will be diminished. Microneedling with PRP is also an especially excellent therapy if you suffer from melasma.
We recommend 3 treatments spaced 1-2 months apart for optimal results. PRP skin rejuvenation therapy can be used as a supplementary treatment along with laser treatments, microdermabrasion, chemical peels, Restylane, Juvederm, Botox and Dysport.
SPECIAL OFFER
Look 5-10 years younger after you experience our Microneedling PRP Facial treatment. The National Laser Institute Med Spa is the premier medical aesthetics academy in the country. You can trust our dream team to provide you with the Gold Standard in innovative aesthetic techniques so you can achieve your dream results.
You can get the same Microneedling PRP Facial treatment as the celebrities at the National Laser Institute Med Spa! This treatment at other luxury med spa's can cost up to $1,225. For the month of June the National Laser Institute Med Spa is offering our Microneedling PRP Facial for only $399 ($476 value)!  We invite you to call  800.851.0969 or click here for your complimentary skincare consultation and to get scheduled for your Microneedling PRP Facial.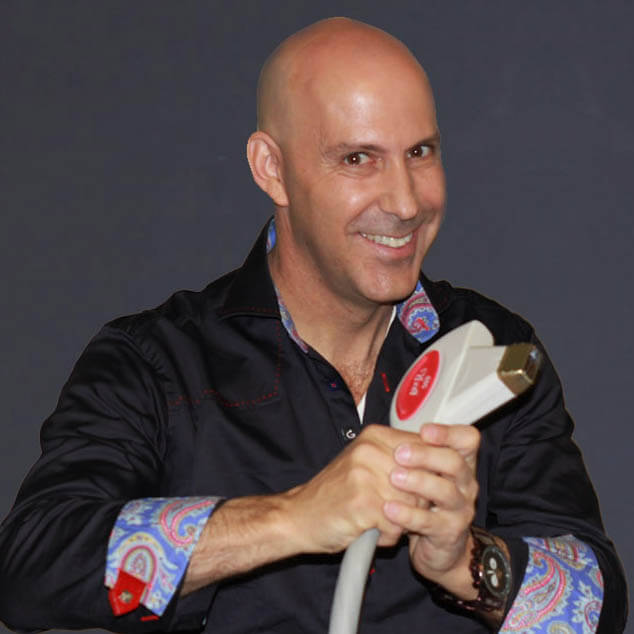 Louis Silberman
Louis J. Silberman is the CEO and Co-Founder of National Laser Institute, the pioneer of the medical aesthetics training industry and one of the largest educators in the country.