Microneedling Treats Acne Scars
If you suffer from adult acne, you know all too well how frustrating it can be to find a skin care regimen that not only fights aging, but also repairs acne scars. If you want to tighten skin, reduce wrinkles, and clear up acne scars, we have the perfect treatment for you. Microneedling treats acne scars by rejuvenating the skin for improved skin texture, firmness and hydration.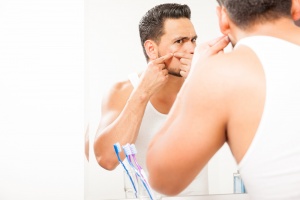 Microneedling Treats Acne Scars
Microneedling treats acne scars using small needles on a micropen which is moved across your skin to create micro-channels. These microchannels allow anti aging and rejuvenation products like hyaluronic acid, PRP (Platelet Rich Plasma), and peptide serums to penetrate your skin 3000% more effectively. This high absorption rate will create real, beautiful results.  
Microneedling treats acne scars via collagen induction therapy. This minimally-invasive non-surgical and non-ablative procedure for facial rejuvenation uses a micropen to create a controlled skin injury. As each fine needle punctures the skin, the micro-channels create micro-wounds. The controlled injury triggers the body to fill these micro-wounds by producing new collagen and elastin. When the controlled wound heals, a strand of collagen is actually created which results in a reduction of scars. The skin is rejuvenated and the results are improved skin texture, firmness and hydration.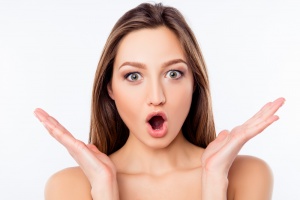 What to Expect
When you arrive for your treatment, your skin will be numbed topically by lidocaine to ensure your comfort. After about 20 minutes your provider will start the procedure by gently passing the micropen over your skin, around your forehead, eyes, mouth, and cheeks. Tiny pinpricks of blood will pop up around the treated areas. You will not feel pain. Many of our clients describe the sensation feels like a massage as the micropen vibrates over their skin. Afterwards you will feel like you have a mild sunburn.
Microneedling treats acne scars and also works to rejuvenate sagging and wrinkled skin. The number of treatments needed depends on the amount of skin that needs to be treated and the condition of the skin. The results improve over time and 3 or 4 treatments are usually prescribed.  
At other med spa's you can expect to pay up to $500 for a microneedling treatment.  At the National Laser Institute Med Spa, our microneedling treatments start at $275 per treatment. We also offer treatments in our training environment for considerable savings starting at just $150 per treatment.

We invite you to visit our anti-aging academy for deeply discounted rates on treatments or receive your treatment in our med spa by the experts that teach doctors, nurses and laser technicians privately. Call 800-851-0969 or click here and receive your complimentary consultation with one of our expert skin care specialists.
Become a beauty insider and reserve your appointment now! Experience how microneedling treats acne scars and provides you with the ultimate anti aging skin rejuvenation at the National Laser Institute Med Spa.