A New Alternative To Dermal Fillers

A New Alternative To Dermal Fillers
Dermal fillers have long been the pout plumping treatment of choice, ever since Kylie Jenner admitted to having the cosmetic procedure on an episode of "Keeping Up With The Kardashians" nearly four years ago. While lip fillers have reigned supreme since 2016, they could soon be taken over by a new beauty trend!
Lip threading is the latest lip enhancement option and involves passing threads through your skin to make the outline of your lips appear more defined. Think lip liner with an extra boost!
For those in search of the perfect alternative to dermal fillers, lip threading is a non-surgical option that offers long-lasting results and the ability to change the appearance of the lips instantly.
What Is Lip Threading?
Lip threading is an FDA-approved treatment in which absorbable sutures are placed in the skin in order to achieve a more defined pout. The threads are the same ones used during a PDO thread treatment and outline the lips – more specifically the Cupid's bow – to give them a more defined look. The goal of lip threading isn't to add volume to the lips but redefine the natural lip line.
Lip threading is ideal for patients looking for an alternative to dermal fillers that subtly enhance and define their natural lip shape. This lip enhancement option is also beneficial for older women who have lost lip definition and struggle with lipstick bleeding into fine lines surrounding the mouth.
During an in-office visit, your physician or nurse will create a small puncture hole at the corner of your mouth and use a cannula to direct the thread above the lip, stopping at the Cupid's bow. After it has been placed, the end of the thread is trimmed so that it remains flush with the skin. If you are looking to treat both the upper and lower lips, expect to receive at least four separate threads — two on the top and two on the bottom.
The threads will break down and dissolve naturally over time, which also means the minimally invasive treatment isn't easily reversible. This may be a benefit for someone seeking a lip enhancement method that produces longer lasting results. However, the most significant benefit experienced after a lip threading treatment is the lips appear more defined, accentuating the outer edge of the lips.
So, how does this lip enhancement option differ from filler? Dermal fillers add volume to the lips by injecting hyaluronic acid, a gel-like substance, into the body of the lip, while threading uses dissolvable threads that are inserted into the outline of the lips, known as the vermillion border, for a more natural look that is the result of collagen production.
Both cosmetic procedures carry a similar price tag, treatment time and downtime; however, the effects of threading are more subtle. Facial fillers may result in lumps forming on the lips or swelling, while threads are less prone to side effects but harder to reverse if anything goes wrong.
Benefits of PDO Threads
The absorbable sutures used during this popular lip enhancement option are the same ones used during a PDO threads treatment to perk and fill facial hollows and gaunt features primarily experienced in the lower facial regions. Whether you're looking to enhance the look of your lips or correct volume loss, here are a few PDO thread benefits:
The treatment is non-invasive and relatively pain-free
Safe and slow absorption of sutures
The effects may be noticeable right away
A completely customizable treatment plan
Keeps your skin looking young
Can be combined with other procedures for enhanced results
Experience A Plumper Pout
If you are looking for a new alternative to dermal fillers, it's time to consider PDO threads for a more defined pout! Facial threads have taken the cosmetic industry by storm, providing patients a new way to tackle volume loss in the face as well as enhance the lips for more definition.
Before your PDO threads treatment, one of our highly trained physicians or nurses will meet with you and create a customized treatment plan. During your complimentary consultation, you will have the opportunity to learn more about this new alternative to dermal fillers, as well as receive treatment suggestions to meet your skin care desires.
To schedule your no-obligation PDO threads consultation, simply give us a call at 1-800-851-0969 or click here to secure your spot online. Don't forget to ask about our monthly specials for even more anti-aging treatments!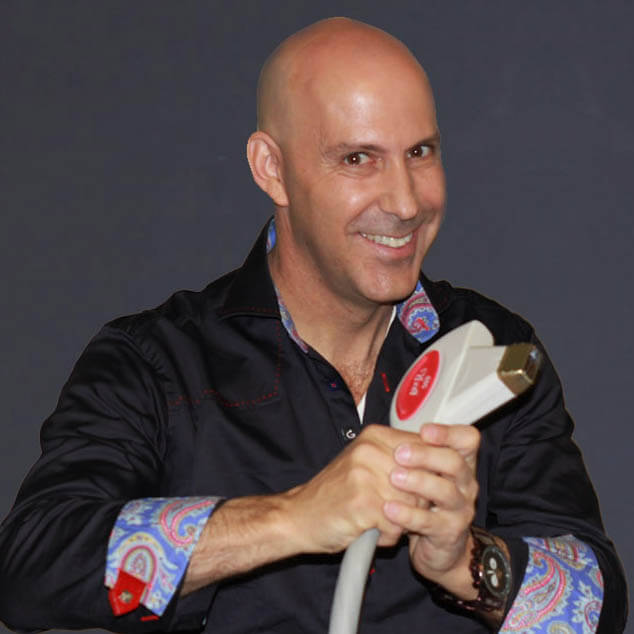 Louis Silberman
Louis J. Silberman is the CEO and Co-Founder of National Laser Institute, the pioneer of the medical aesthetics training industry and one of the largest educators in the country.