No Makeup No Problem

No Makeup No Problem
Sometimes it feels like we can't leave the house without applying makeup first. Or we feel the need to layer and layer on the foundation just to hide an uneven skin tone and texture. Well, it's about time we start embracing our natural beauty. No makeup no problem — feel confident showing off your natural complexion anywhere at any time with these skin regenerating treatments. 
Photofacials
This revitalizing laser procedure uses light to treat the deeper layers of the epidermis. Therefore, it stimulates collagen and eliminates imperfections at the source. Helping the skin to improve from the inside out results in a radiant and clear complexion.
Photofacial therapy will precisely target and lift unwanted blemishes. Using directed Intense Pulse Light, or IPL, we are able to remove imperfections such as fine lines, broken capillaries, freckles, dark spots, and age spots. Rejuvenate and improve the tone and texture of your skin with this regenerating procedure. Cleaner and clearer looking skin is as easy as that! Feel confident makeup-free with our Photofacial treatment.
BBL Treatment

 
The BBL treatment uses BroadBand Light, also known as BBL, to effectively target and treat acne causing bacterias. Killing these germs prevents future acne from appearing as well as diminishes current spots, blemishes, and bumps. In addition, superficial acne scars within the skin will decrease as well. Get your acne under control and experience clear skin with this life-changing FDA approved treatment.
The BBL laser treatment's success comes from heating up the layers of your skin through cosmetic energy and light. The thermal energy repairs damaged cells. It also evens out your skin tone and texture. Treating redness, brown spots, age spots, and hyperpigmentation. Experience acne-free skin with this complexion clearing service and ditch the layers and layers of foundation.
Microlaser Peel
The Microlaser Peel is an ablative skin resurfacing treatment that is ideal for helping diminish scars from acne, surgery and other skin injuries. This state-of-the-art skin rejuvenation technology is used to give you long-lasting and beautiful results. This laser peel boosts collagen to assist in regenerating damaged skin. Furthermore, it even produces newer layers of firm, smooth, and healthy skin. With this breakthrough skin resurfacing service you can take years off your appearance and improve your skin texture.
The National Laser Institute and Med Spa
Call 800-851-0969 to receive your complimentary consultation for these skin regenerating procedures. No makeup no problem, with our renowned facility, latest services, and skin care specialists we are dedicated to helping you reach your skin care goals. Reserve your appointment today at the National Laser Institute and Medical Spa and love your makeup-free complexion.
Click here and begin your journey to clearer, healthier, and more beautiful skin. With these treatments and others like them, you can embrace your natural beauty, and not rely on makeup to help you feel your most confident. Love the skin you're in with these procedures, they are life changing!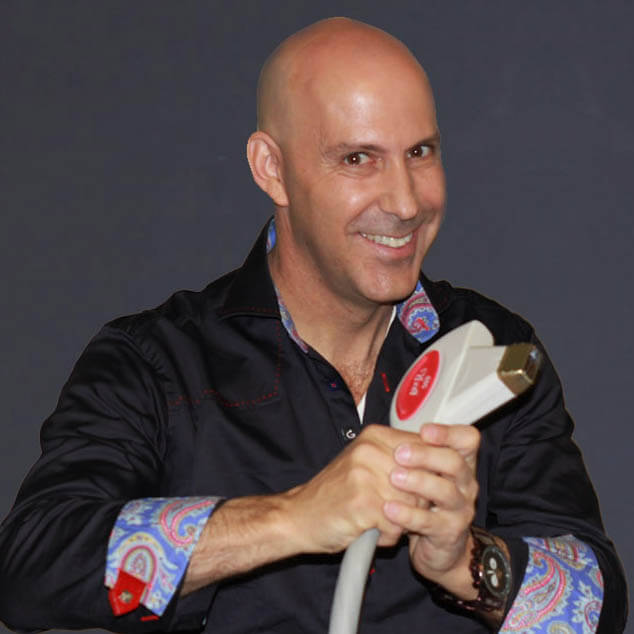 Louis Silberman
Louis J. Silberman is the CEO and Co-Founder of National Laser Institute, the pioneer of the medical aesthetics training industry and one of the largest educators in the country.