Brotox

Brotox
You may be hearing the word Brotox being thrown around, and are probably wondering just what that is. Men, just as much as women, want to look and feel their best in their every day lives. Whether it be professionally, romantically, or just being one of the guys, men are beginning to take notice of the many benefits of the Botox treatment. Brotox, as it has been playfully named, is simply Botox used for men. They too deserve to feel suave from the inside out.
Botox is truly breaking gender norms with more and more men taking interest in this med spa procedure. The number of men undergoing Botox has increased by 310% in the past 15 years. One out of every five patients is a male wanting to smooth out fine lines, wrinkles, and facial folds. Fella's, there is nothing wrong with taking a proactive approach when it comes to anti-aging. 
Men everywhere are beginning to jump on the Botox bandwagon. They are becoming more aware of wanting to look younger longer, whether it be in person or in pictures. Botox for men, also known as Brotox, is swiftly becoming the number one anti-aging treatment among males. 
Benefits

 
Botox not only eliminates current wrinkles, but it also prevents new ones, and even possesses anti-migraine side effects. With Botox, the fine lines and wrinkles on your forehead are reduced. This is achieved because the injections block signals from the nerve to the muscle. By targeting these muscles they are no longer able to be contracted. Therefore creating a smoother more relaxed appearance. Furthermore, say goodbye to "elevens" and crow's feet.
Our Facility

 
The National Laser Institute and Med Spa is the number one choice for Brotox deals in Scottsdale, Arizona and Dallas, Texas. We train doctors, nurses, aestheticians, and laser technicians from around the globe in the most advanced medical aesthetics techniques. You may choose to visit either our anti-aging institute for deeply discounted rates on procedures. Or, you can receive your treatment in our private med spa by the professionals that teach doctors, nurses, and laser technicians. Our Beauty Insiders trust both to deliver the gold standard in medical aesthetics services.
Call 800-851-0969 or click here for your complimentary consultation on Brotox deals and discover other spa treatments great for men. At our facility, we are able to customize any procedure to meet your needs, goals, and desires. Whether you wish to achieve a younger appearance, a tighter body, or clearer skin, we are here to help you achieve it!
We are paving the way for men in the beauty industry, because hey, we know men want to look good too. We look forward to working together with you to achieve your dream results at the National Laser Institute and Medical Spa.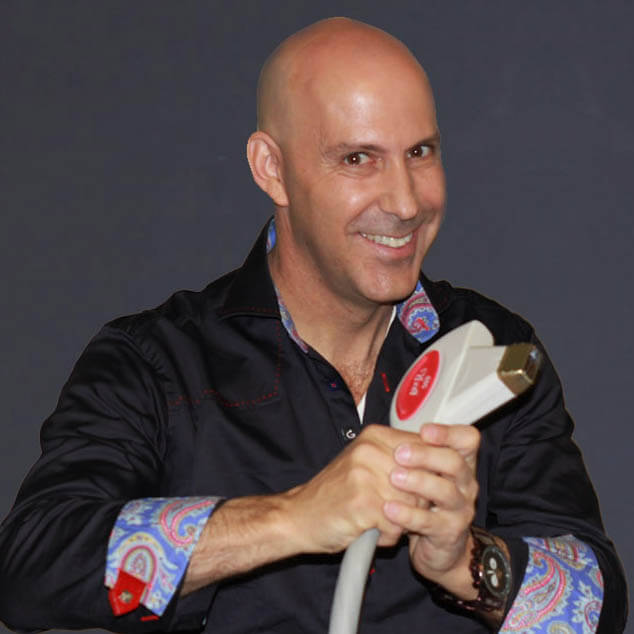 Louis Silberman
Louis J. Silberman is the CEO and Co-Founder of National Laser Institute, the pioneer of the medical aesthetics training industry and one of the largest educators in the country.