No More Peach Fuzz with Dermaplaning

No More Peach Fuzz with Dermaplaning
When your face catches the light do you notice all your peach fuzz? Does it also have you feeling like you want to start shaving? These tiny, fine hairs not only cause breakouts and trap dirt, they can also affect how your makeup lays on your skin. A blank clear canvas is always best for the application of skin care products and makeup. Shaving may seem like the only answer… however, it's not! Achieve smoother skin and No More Peach Fuzz with Dermaplaning.
Dermaplaning is a painless treatment that uses a sterile surgical blade to gently scrape away dead skin cells and peach fuzz. This noninvasive treatment exfoliates as well as unclogs pores. When the outermost layer of the skin is gently scraped off, a new healthier and clearer layer is uncovered. Your newly resurfaced skin will be hair, dirt and oil-free. Furthermore, the look and feel of your complexion will be smooth, bright, and clear.
This exfoliating and hair-removing treatment may be exactly what you're looking for when it comes to achieving softer, smoother, and hair-free skin. With this simple procedure, our Beauty Insiders are loving their peach fuzz free and smooth to the touch appearance.
There are many other benefits than just removing peach fuzz, Dermaplaning also greatly improves your complexion because bacteria gets trapped and thrives beneath the strands of hair. Bacterias can cause acne, clogged pores, and other blemishes, especially in low oxygenated places. Areas around the hair follicles, where they can multiply and grow are more susceptible than a hair free zone.
Benefits
No downtime
Clearer skin
No more peach fuzz
Removes dead skin cells
Noninvasive
Quick and painless
One of our licensed and skilled aestheticians will perform the Dermaplaning treatment by gently gliding the scalpel across the skin at a 45-degree angle. This technique is safe, effective, and boosts cellular turnover as well as reduces ingrown hairs. It also prevents acne and removes dust particles that have been collected over time. The trusted experts at The National Laser Institute and Medical Spa will help you achieve your softest and smoothest skin.
Pairing Treatments
Dermaplane is an amazing procedure that brings results on its own, however, it can also be paired with other skin rejuvenating treatments as well. By removing the outmost layer of the epidermis, other treatments like chemical peels, microneedling, and photofacials are more effective. By pairing Dermaplaning with other anti-aging procedures, you will receive longer lasting and more dramatic results in rejuvenated skin.
We would like to invite you to visit our state-of-the-art facility where you will receive a complimentary consultation for your Dermaplaning treatment. To learn more about this procedure and others that would greatly benefit your skin, call 800-851-0969 or click here.  Our skin care specialists will be there every step of the way to help you achieve smoother skin and No More Peach Fuzz with Dermaplaning.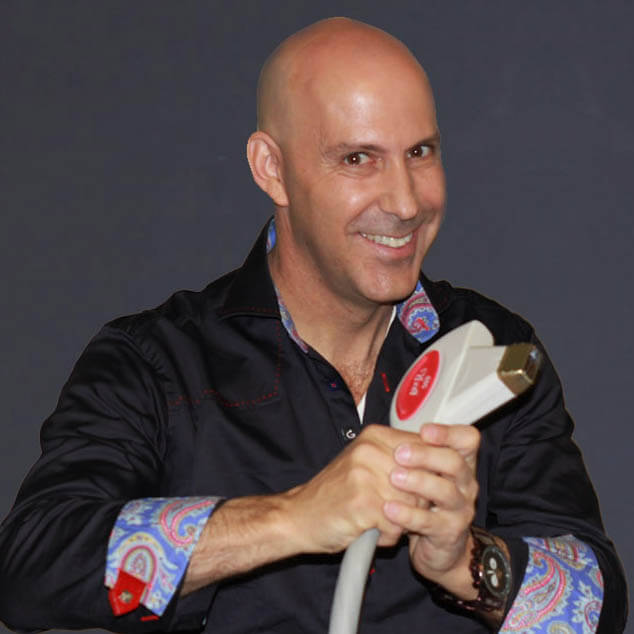 Louis Silberman
Louis J. Silberman is the CEO and Co-Founder of National Laser Institute, the pioneer of the medical aesthetics training industry and one of the largest educators in the country.