Non-Surgical Skin Tightening

Non-Surgical Skin Tightening
As we age, the production of collagen and elastin slows down, resulting in lax, sagging skin on the face, neck, and body. If you are bothered by noticeable signs of aging, non-surgical skin tightening can restore skin laxity and create a smoother, more youthful appearance with little to no downtime!
Several non-invasive methods exist to deal with symptoms of aging. A relatively new non-surgical skin tightening treatment on the market is TempSure, which uses radiofrequency energy to boost collagen production and eliminate facial wrinkles for complete facial rejuvenation. Here is everything you need to know about a skin tightening treatment with TempSure.
How TempSure Works
TempSure is a non-surgical skin tightening treatment that utilizes radiofrequency (RF) energy to heat the deepest layers of the skin in order to stimulate collagen production to reveal tighter, firmer, and younger-looking skin.
During a TempSure treatment, a handheld device increases the skin's temperature for a defined, therapeutic time that triggers your skin to create new collagen naturally. The wand uses radiofrequency energy to boost collagen production. The new collagen fibers are tight and dense, which improves the overall texture of your skin. Non-surgical skin tightening can be used to address forehead lines, crow's feet, smile lines and even cellulite on the body.
A non-surgical skin tightening treatment such as TempSure has several benefits and can be completed in as little as 30 minutes during an in-office visit. Here are some skin tightening benefits you can expect:
Quick and painless. A TempSure treatment is relatively quick and painless. Our Beauty Insiders describe the treatment as a slight warming sensation, like a hot stone massage.
Consistent results. By using radiofrequency energy to boost collagen, TempSure delivers consistent results by utilizing Therapeutic Logic Control (TLC) for smoother skin with enhanced tone and texture.
A TempSure treatment can be customized to address your specific needs and treat areas such as around the eyes, the upper and lower face, and so much more!
Minimal downtime. Because TempSure treatments are noninvasive, you can resume your everyday activities immediately after treatment.
For optimal results, three to five TempSure treatments are needed on average, spaced three to four weeks apart from each other. Your skin care specialist will advise that you avoid heat in the area 24 to 28 hours after treatment. As with any other non-surgical skin tightening treatment, you will see the best results four to six months after your last treatment.
TempSure Post Care Tips
You may experience mild swelling and redness, which typically resolves within 24 hours after treatment. If the skin is slightly pink or red, avoid hot water until it subsides. Wash skin with tepid water and a gentle cleanser.
Avoid hot tubs, saunas, steam rooms, and exercise after your TempSure treatment.
Makeup can be applied immediately post-treatment.
You can resume your normal skin care routine the next day.
Three days post-treatment, waxing, and tweezing can be resumed.
Skin irritants (i.e., retinol products, benzoyl peroxide, etc.) can be resumed three days post-treatment.
Chemical peels and dermal fillers can be resumed one week after your TempSure treatment.
Experience Non-Surgical Skin Tightening
Non-surgical skin tightening provides several advantages that traditional methods cannot offer. TempSure is an up-and-coming treatment that uses radiofrequency energy to boost collagen in order to reveal a smoother, more youthful facial appearance in as little as 30 minutes.
Because every client is unique, we customize a personalized treatment plan during a free consultation to help you achieve your skin care goals and desires. Before your TempSure treatment, one of our aestheticians, doctors, or nurses will sit down with you and answer any questions you may have, as well as determine which non-surgical skin tightening treatment is best for you!
To schedule your no-obligation consultation, call us at 1-800-851-0969 or click here to secure your spot online. Don't forget to ask about our monthly specials for even more anti-aging treatments!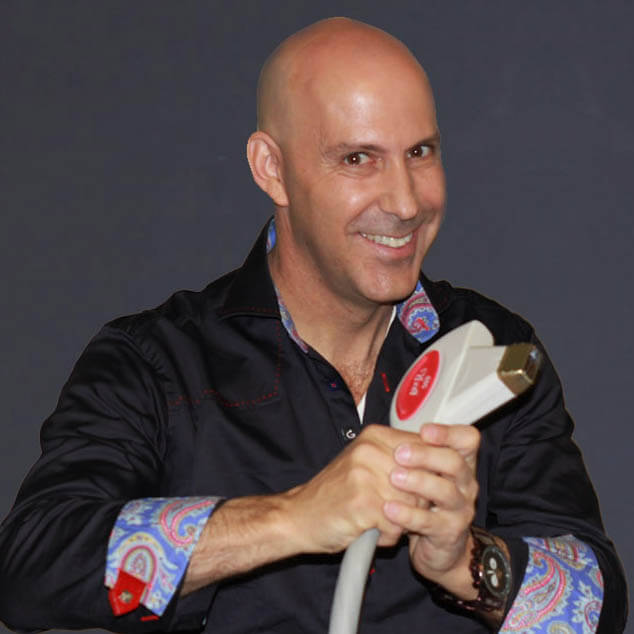 Louis Silberman
Louis J. Silberman is the CEO and Co-Founder of National Laser Institute, the pioneer of the medical aesthetics training industry and one of the largest educators in the country.