PCA Skin Chemical Peel
Do you have a skin care concern that you wish you could just peel away? Now you can peel away imperfections to get glowing and rejuvenated skin with our brand new PCA Skin Chemical Peel at the National Laser Institute Med Spa!  In today's blog, we feature Jennifer's experience with the PCA Skin Chemical Peel performed by Hilary, LSO. Jennifer may have just found her new favorite treatment to peel away imperfections in her skin!
Is the PCA Skin Chemical Peel Right For You?
There are many different skin types and a plethora of medical aesthetic treatments to choose from. How do you know which treatment will be the right fit for your skin type?  Many of our staff here at the National Laser Institute have tried all of our treatments. And what's so amazing is out of all the treatments we offer, each staff member has found their favorite treatments that work best for their skin type.  
"I have thicker, oily skin with acne and pore issues. I tried other treatments and was happy with them, but when I tried the PCA Skin Chemical Peel, I fell in love," says Jennifer.
So much so, Jennifer now plans to get her PCA Skin Chemical Peels once a month. Chemical peels are safe for most skin types and concerns and they improve tone, texture, fine lines and wrinkles, acne, and dark spots.  
"I was intimidated to try my first chemical peel because I didn't know what to expect. I was scared it would hurt and that the skin on my face would somehow peel off too aggressively, " explains Jennifer.
But the post-peel truth is a glowing, gorgeous, healthy complexion. Continue reading for everything you need to know before your first PCA Skin Chemical Peel.
What Are The Benefits of the PCA Skin Chemical Peel?
The most basic anti-aging skin care regimens incorporate exfoliation of the outer layer of skin.  The reason for this is because as we age, the rate at which our skin cells turnover diminishes and dead skin cells can give us a lackluster complexion. Exfoliating your skin will force the cells to turn over more frequently, reveal glowing, fresh new skin.
Chemical peels will boost your cell turnover cycle allowing your skin to shed dead cells and bring new, fresh skin to the surface, free of signs of aging, sun damage, dirt, and debris. The result is gorgeous, glowing skin. Added benefits include your moisturizers and serums will be more easily absorbed into your skin and your makeup will glide on more smoothly. Get a professional exfoliation with a medium-depth chemical peel once a month.
How Much Will You Peel?
"Jennifer experienced a lot of peeling, but not everyone will necessarily experience visible peeling. If you don't peel a lot, it does not mean your treatment was ineffective. Everyone experiences different levels of peeling, dependent upon skin type, resilience, type of peel and the number of layers applied," says Hilary.
Some of our clients experience 'sheeting,' when large portions of the skin peel off at once. While others experience 'flaking,' when small pieces of skin peel off, similar to dry, winter skin or mild peeling after a sunburn. And other clients experience exfoliation that is not visible. If you don't peel, your skin is still exfoliating. In this case, the exfoliation is happening on a cellular level that can't be seen by the naked eye.
Typically, the deeper the peel you receive, the more extensive peeling you will experience. Our PCA Certified Professionals will determine which type of peel is best for your skin type.
What is the Downtime for the PCA Skin Chemical Peel?
There is no downtime with the PCA Skin Chemical Peel — you'll leave your appointment with a healthy glow and able to carry on with your regular activities. There are steps to ensure that your results are maximized. Following a post-procedure regimen recommended by your PCA Certified Professional following your treatment will enhance your results and keep peeling and redness to a minimum. You should also avoid anything that causes sweating for 48 hours after treatment. Your clinician will give you more detailed instructions after your procedure, catered to your skin's needs.
At the National Laser Institute Med Spa, we are pleased to introduce our brand new PCA Skin Chemical Peel. Medical grade chemical peels, like the PCA Skin Chemical Peel, allow deeper layers of fresh skin to be revealed. Monthly treatments can correct skin tone, eliminate acne, rejuvenate the look of aging skin and make even the dullest complexions glow.
The PCA Skin Chemical Peel is safe for all skin types, and at the National Laser Institute Med Spa, our professionals are trained to identify what treatment combination is safe for your unique skin type to maximize your results. 
We invite you to discover the new you with the PCA Skin Chemical Peel at the National Laser Institute Med Spa.  Beauty insiders trust their skin to our skin care specialists because we are experts that teach physicians, nurses and other laser technicians from around the world the Gold Standard in advanced laser skin resurfacing and injection techniques.  Please call 800.574.8377 for your complimentary consultation or click here to request your appointment online.  Try the PCA Skin Chemical Peel for glowing and rejuvenated skin.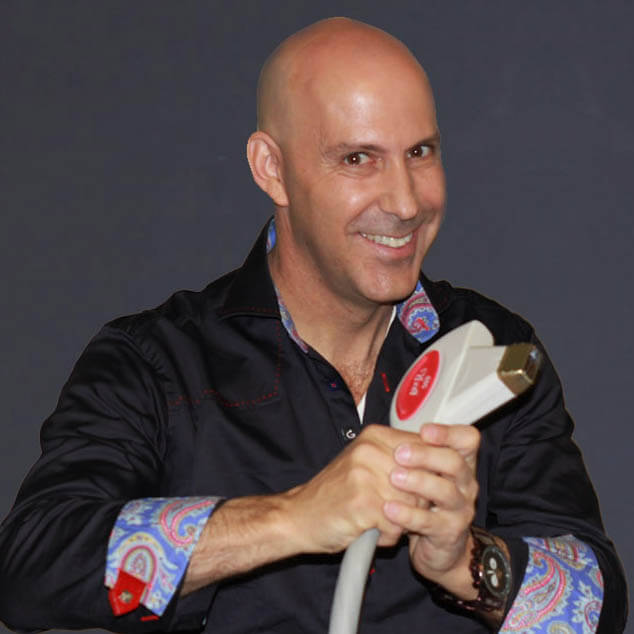 Louis Silberman
Louis J. Silberman is the CEO and Co-Founder of National Laser Institute, the pioneer of the medical aesthetics training industry and one of the largest educators in the country.