PCA Skin Intensive Retinol Treatments
Do you have acne, sun damage, wrinkles, and large pores? Retinol can improve skin texture and fade dark spots and freckles because it causes skin cells to turn over more rapidly. It shrinks dilated pores and improves cell turnover within the pores so they are less likely to clog and the skin looks refreshed and vibrant.
The first prescription of retinol became available 20 years ago. Retinol still has so much appeal today because it works. In fact, retinol is the only drug for which there has been a clear demonstration that it works on the molecular level; it actually works to remodel skin on a cellular level. Skin cells contain retinoid receptors that help regulate how the cell functions. As people age, their cells behave more erratically. But consistent use of retinol helps normalize the cells.
Retinol does double duty in helping to boost collagen. It has the potential to stop photoaging before it starts and even prevent the breakdown of collagen. Regular use of a retinol also increases the amount of new collagen formed, research has found, and that new collagen will last for years.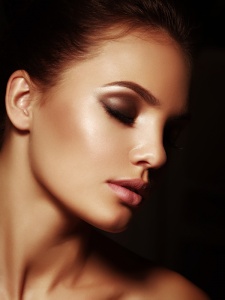 PCA Skin Intensive Retinol Treatments
PCA Skin potent stable retinols use the patented OmniSome delivery system to carry ingredients deeper into the skin for superior results in a time release formula. There are three options to choose from that will help reverse visible signs of aging and acne.
Intensive Age Refining Treatment®: 0.5% pure retinol night
Have you ever thought about visibly reducing wrinkles and building collagen to look younger? Now you can with the PCA Skin Intensive Retinol Age Refining Treatment.  This retinol formula includes niacinamide, retinopeptides, stem cell extract and vital hydrators. It's the ultimate retinol night time treatment for your aging skin concerns including fine lines, wrinkles and uneven skin tone. Minimize the appearance of fine lines and wrinkles, and firm your skin with retinopeptide and stem cell extract technology. Strengthen your skin with minimal irritation using stabilized retinol. Reduce age-related skin yellowing and redness with niacinamide.
Intensive Brightening Treatment: 0.5% pure retinol night
How do you feel about dramatically reducing discoloration and skin yellowing? This innovative retinol formula powered with resveratrol, hexylresorcinol and niacinamide will do just that, and more. The PCA Skin Intensive Retinol Brightening Treatment is the ultimate pure retinol night time treatment for your discoloration skin concerns. It's a powerful nightly treatment that will give you an even, bright and radiant complexion. Pure retinol, resveratrol and niacinamide will give your skin a healthy glow while improving discoloration.
Intensive Clarity Treatment®: 0.5% pure retinol night
Do you want to dramatically reduce and prevent acne breakouts, oil production and inflammation? This salicylic acid formula featuring retinol and niacinamide will do the trick. PCA Skin Intensive Retinol Clarity Treatment provides the ultimate retinol night time treatment if you are prone to acne breakouts. Clear your acne breakouts with 2% salicylic acid. Support a clear complexion and strengthen your skin with stabilized retinol. Strengthen and protect your skin with retinopeptide and plant stem cell extract technology found in the PCA Skin Intensive Retinol Clarity Treatment.
Special Offer
PCA Skin retinols usually retail for $106 each in our private med spa. We invite you to take advantage of our March special and get PCA Skin Intensive Retinol for 20% off!
The National Laser Institute is the premier anti-aging academy and private med spa in North America for over a decade. We train physicians and nurses and laser technicians from all over the world in revolutionary medical aesthetic technologies including laser, IPL, and cosmetic injectable treatments. We offer a variety of medical-grade skin rejuvenation products for a radiant complexion. We have hand-selected our products to perfectly compliment our advanced cosmetic laser, radiofrequency, and IPL services.
To find out what product or service would be the best fit for your skin, call 800.851-0969 or click here and receive your free consultation with one of our expert skin care specialists. You can trust our dream team to create your dream results using the Gold Standard in innovative aesthetic techniques. While medical aesthetics is our passion, client care is our reason for being. We are dedicated to helping you discover the younger, healthier and more beautiful you – from the inside out.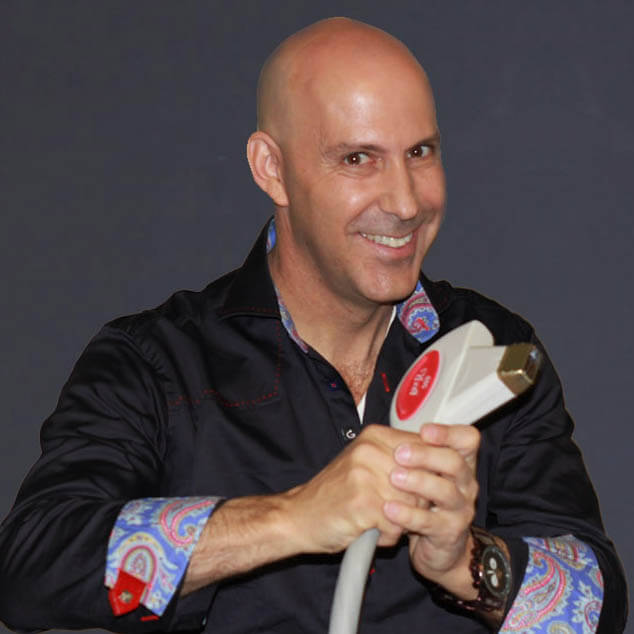 Louis Silberman
Louis J. Silberman is the CEO and Co-Founder of National Laser Institute, the pioneer of the medical aesthetics training industry and one of the largest educators in the country.