ProFractional Laser For Radiant Skin
At the National Laser Institute Med Spa, we're obsessed with radiant skin. There are no miracles, but with medical aesthetic treatments like the ProFractional Laser, you will see a transformation in your skin.
"Our doctors, nurses, aestheticians and laser techs are here to help you find the right treatment for your skincare needs. We customize a treatment plan with the right combination of treatments to maximize your results. For many of our clients, it's one treatment or a combination of treatments that becomes their favorite. Sophia swears by Voluma injections and Halo laser treatments. Maria swears by Botox and Skin Tightening. My go-to treatments are eMatrix Eye Rejuvenation and Microneedling with PRP," says Louis Silberman, CEO, National Laser Institute.
A combination of medical aesthetic treatments are an excellent way to achieve the skin of your dreams. But if you are looking for a single treatment to achieve radiant, flawless skin, we recommend the ProFractional Skin Resurfacing treatment. It's like a two-in-one treatment because it not only resurfaces your skin, it also supercharges collagen production beneath the surface of your skin.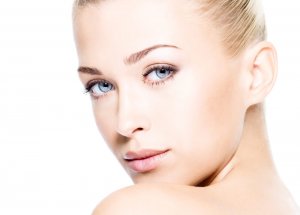 ProFractional Laser For Radiant Skin
The ProFractional Laser will help you achieve excellent resurfacing results with minimal downtime. Unlike other skin resurfacing treatments which remove an entire surface area of skin, ProFractional ablates narrow-diameter channels into the skin, covering a fraction of the total treatment area.
"The ProFractional Laser makes your skin like a baby again. This is the treatment your favorite housewife gets on reality TV to look 10 years younger than she did last season. The ProFractional Laser is a micro laser beam that is used to get rid of wrinkles, tighten skin, soften scars, reduce brown spots, and sun damage," says Silberman.
How does it work?
The ProFractional Laser treatment is non-surgical. A numbing cream goes on your skin to help with any discomfort during the procedure. Then the treatment begins. The laser targets the damaged skin and creates thousands of tiny micro channels beneath the surface of the skin. Your skin will heal all of these micro channels, which produces new collagen, and tightens the skin.
What results can you expect?
Immediately after the procedure it will look and feel like you have a sunburn. You will need to take a few days off, so pamper yourself with downtime activities like catching up on your favorite reality TV show. Complete healing takes 5 to 10 days, but you can go back to work and wear hypoallergenic makeup within a few days. Depending on your skin and the severity of damage, we recommend 3 to 6 treatments spaced 4 to 6 weeks apart.
What's your tried and true skincare combination for radiant skin? If you haven't found it yet, we understand – sometimes it can be frustrating to try a treatment and not see immediate results. But we are firm believers in the motto, if at first you don't succeed, try, try again.
At the National Laser Institute Med Spa, we're obsessed with radiant skin. There are no miracles, but with medical aesthetic treatments like the ProFractional Laser, you will see a transformation in your skin. 
The National Laser Institute has been the premier anti-aging academy in North America for over a decade. Since 2004, we have trained students from around the planet in revolutionary medical aesthetic technologies including laser, IPL, and cosmetic injectable treatments. At the National Laser Institute Med Spa, you can get your treatments from the experts that train doctors, nurses, and laser techs who fly in from across the globe including Dubai, Paris, New York, and London!
We invite you to experience the ProFractional Laser for radiant skin at the National Laser Institute Med Spa. With locations in Scottsdale, Arizona and Dallas, Texas, and destination events in Beverly Hills, Nashville, Chicago, Philadelphia, and Boston, we are in a city near you.  Please call 800-851-0969 or click here for your free consultation.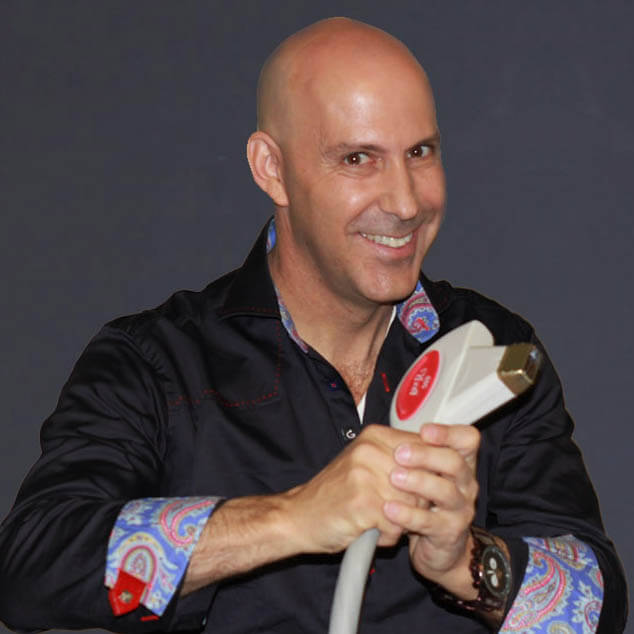 Louis Silberman
Louis J. Silberman is the CEO and Co-Founder of National Laser Institute, the pioneer of the medical aesthetics training industry and one of the largest educators in the country.