PCA Skin Revitalizing Eye Gel
PCA Skin Revitalizing Eye Gel strengthens, firms and lifts the skin around the entire eye area. This unique formulation uses the latest science, combining proven ingredients in a single formulation that can be applied directly to all areas around the eye, including the eyelid. It treats all the common concerns for aging skin around the eyes and achieves dramatic results rapidly. This light gel texture is excellent for all skin types. And, it's also formulated in a cream, Ideal Complex Restorative Eye Cream, for those who prefer a richer texture.
PCA Skin Revitalizing Eye Gel
PCA Skin products are scientifically developed and carefully formulated to improve the health and appearance of your unique skin type. PCA Skin formulates the best combinations of innovative ingredients to provide you with safe, highly effective products that deliver real results. PCA Skin products are free of potential irritants like synthetic dyes and fragrances, and PCA Skin does not perform or condone animal testing.
Formulated With Beautiful Skin In Mind
PCA Skin Revitalizing Eye Gel is an Ideal Complex which contains the following ingredients that will provide your skin with real results.
Myristoyl Nonapeptide-3 – a peptide that provides similar benefits as vitamin A without irritation, reducing fine lines and wrinkles, and making the skin smoother and brighter.
Albizia Julibrissin Bark Extract and Darutoside – reduces upper eyelid sagging, strengthens the skin and reduces crow's feet wrinkles, while minimizing dark circles and puffiness.
Niacinamide, Fraxinus Excelsior Bark Extract and Silanetriol – this combination of ingredients reduces eye puffiness, dark circles and under-eye bags while providing antioxidant protection.
Citrus Aurantium Dulcis Callus Culture Extract (Orange Stem Cell Extract) – strengthens skin structure to maintain healthy and youthful-looking skin; it organizes and firms the skin to reduce the appearance of fine lines and wrinkles.
Available in two textures, this advanced eye gel strengthens, firms and lifts the skin around the entire eye area, including the eyelid. Benefits include:
One product to treat dark circles, puffiness, fine lines, wrinkles and sagging eyelids simultaneously

Can be applied directly to the eyelid to firm and lift

Has a light, silky texture

Rapid results seen within one week
How To Use PCA Skin Revitalizing Eye Gel
After cleansing and applying any PCA Skin treatment serums, pat a small amount around the eye area and directly to the eyelid twice daily. Follow with a PCA Skin broad spectrum SPF product.
At the National Laser Institute Med Spa, our medical-grade PCA Skin products are administered by licensed healthcare professionals that have been trained and certified by PCA Skin to use them. Our skin care professionals will select and customize the treatments that best address your individual skin care needs.
We invite you to experience PCA Skin at the National Laser Institute Med Spa. Call 800-851-0969 or click here for your complimentary skin care consultation. We'll provide you with the perfect plan customized for your skin type and lifestyle. While medical aesthetics is our passion, client care is our reason for being. We are dedicated to helping you discover the younger, healthier and more beautiful you – from the inside out. For the month of November, you can purchase PCA Skin Ideal Complex Revitalizing Eye Gel for 20% off at the National Laser Institute Med Spa.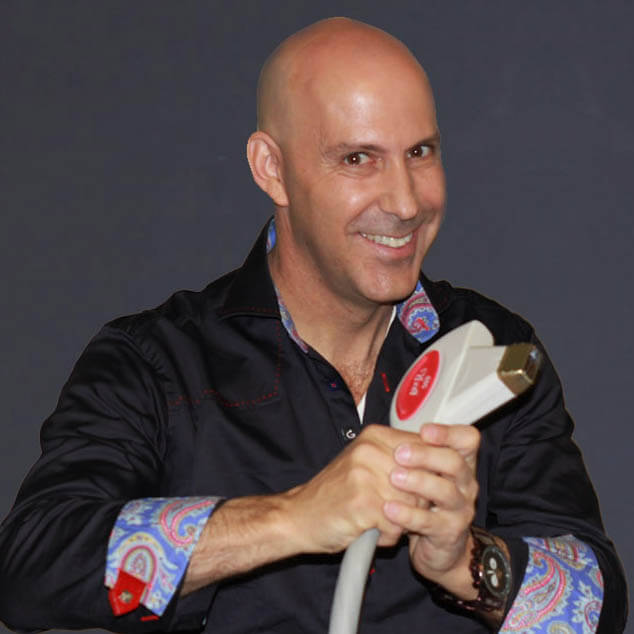 Louis Silberman
Louis J. Silberman is the CEO and Co-Founder of National Laser Institute, the pioneer of the medical aesthetics training industry and one of the largest educators in the country.