Phoenix CoolSculpting for Double Chin
Have you heard about the latest Phoenix CoolSculpting trend? Fat under the chin can be stubborn to get rid of, but now with CoolSculpting, you can do it simply and with no downtime! At the National Laser Institute Med Spa, we specialize in medical aesthetics and the best Phoenix CoolSculpting in the city! In today's vlog, you get to watch the owner of the largest medical aesthetics school in the country get CoolSculpting. We invite you to watch Louis Silberman experience his favorite Phoenix CoolSculpting treatment for the double chin.
Don't let your double chin be the single thing you see. We can now help you with our revolutionary new Phoenix CoolSculpting treatments! You're going to love what you see with our new non-invasive treatments to reduce fat under the chin and contour your neck. Continue reading and we'll show you how!
Phoenix CoolSculpting For Double Chin
CoolSculpting is an FDA-approved, non-surgical procedure that uses a handheld device to precisely freeze and destroy fat below the surface of the skin. This treatment is not intended for significant weight loss, but for treating stubborn areas of fat that are resistant to diet and exercise. Common treatment locations include the abs, love handles, inner thighs, back, arms, and underneath the chin.
CoolSculpting is shockingly, stunningly effective as it gently contours your body by freezing away unwanted fat without going under the knife. CoolSculpting technology safely delivers precisely controlled cooling to gently and effectively target the fat cells underneath the skin while leaving the skin itself intact. Treated fat cells are crystallized and then die. Over time, your body naturally processes the fat and eliminates these dead cells.
If you have been thinking about Phoenix CoolSculpting double chin treatments, go to the National Laser Institute first. Why? Because the National Laser Institute is the premier anti aging academy and private med spa in North America, and has been for over a decade. We train physicians, nurses and laser techs from all over the world in revolutionary medical aesthetic technologies including laser, IPL, cosmetic injectable, and CoolSculpting treatments.
We invite you to visit our anti-aging academy for deeply discounted rates, or you can visit our private med spa to receive your treatments from the experts that teach doctors, nurses, and laser technicians how to perform body contouring and laser treatments.
Don't let your double chin be the single thing you see. You can now eliminate your double chin with our new Phoenix CoolSculpting treatments! Love what you see with our new non-invasive treatments to reduce fat under the chin and contour the neck. No surgery. No downtime. Call 800-851-0969 or click here for your free consultation.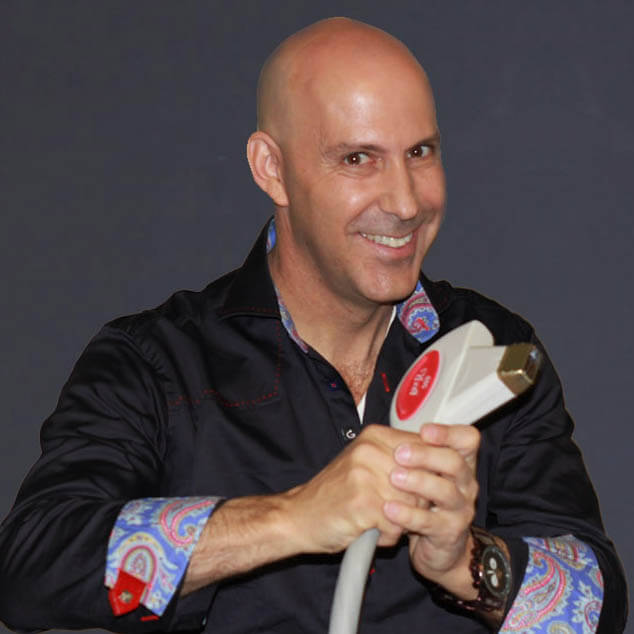 Louis Silberman
Louis J. Silberman is the CEO and Co-Founder of National Laser Institute, the pioneer of the medical aesthetics training industry and one of the largest educators in the country.