Phoenix Skin Care Spotlight: Photofacials
With the latest advancements of cosmetic technology, the medical esthetic industry is rapidly increasing. Many people have heard of mainstream treatments like laser hair removal or laser tattoo removal, but what about photofacial skin rejuvenation treatments?
Photofacials are a safe and effective way to rejuvenate your skin by using IPL technology (intense pulsed light). This state-of-the-art treatment is capable treating a variety of skin care concerns!
Today NLI Med Spa Phoenix spotlights photofacial skin rejuvenation to inform you about this revolutionary anti-aging treatment.
What is a photofacial?
IPL (intense pulsed light) photofacials work by delivering both controlled light and energy to your skin. This light and energy are dispersed through the laser's handpiece and is then absorbed into your skin. After a few weeks, dark spots, acne scars, and other skin imperfections flake off to reveal beautiful and flawless skin.
What are the benefits of a photofacial?
Photofacial skin rejuvenation targets dark spots, sun damage, certain acne scarring, broken capillaries, large pores, age spots, rosacea, fine lines and wrinkles, and other skin pigment issues to give you a more youthful and flawless appearance.
Will it hurt?
There is a slight pinch as the handpiece is fired, but it only lasts a second and isn't overwhelmingly painful. However, NLI Med Spa does offer numbing cream for those who do have trouble with any kind of pain. After your photofacial treatment, your skin will feel like it has been slightly sunburned, but you won't walk away with any pain!
When will I see results?
Photofacial skin rejuvenation is a series treatment, which means clients typically need between 4 – 10 treatments to see outstanding results. Your expert skin care advisor or medical professional will consult with you before treatment and give you and estimated time frame based on your skin concerns and needs.
Am I a good candidate for this treatment?
You should avoid photofacials for your safety if:
You have an autoimmune disorder

You have a tissue disease

You are pregnant or breast feeding

You are currently taking Accutane or have taken Accutane in the last 6 months

You are taking antibiotics
Upon your phone consultation, your client services administrator will ask you a few more questions to ensure that this is a safe treatment for your skin type.
How long will my treatment take?
Between 10 – 30 minutes.
Are photofacials safe?
Yes, NLI Med Spa has trained, expert professionals that provide quality photofacials for safe and effective results. Photofacials have safely treated millions of people worldwide, but it is important that you receive your treatment from a reputable facility.
For quicker, more flawless results, photofacials can be paired with chemical peels.
Phoenix Photofacials at NLI Med Spa
NLI Med Spa is the leading medical spa in Phoenix and has staff who have been in this industry for over a decade. We have been featured on ABC news, the CW, Sonoran Living, and more. Our laser technicians, medical estheticians, and medical professionals are committed to providing you with quality treatments and consult with you before your treatment in order to provide you with the best results.
To learn more about Phoenix photofacials or NLI Med Spa, please call 480.290.7333.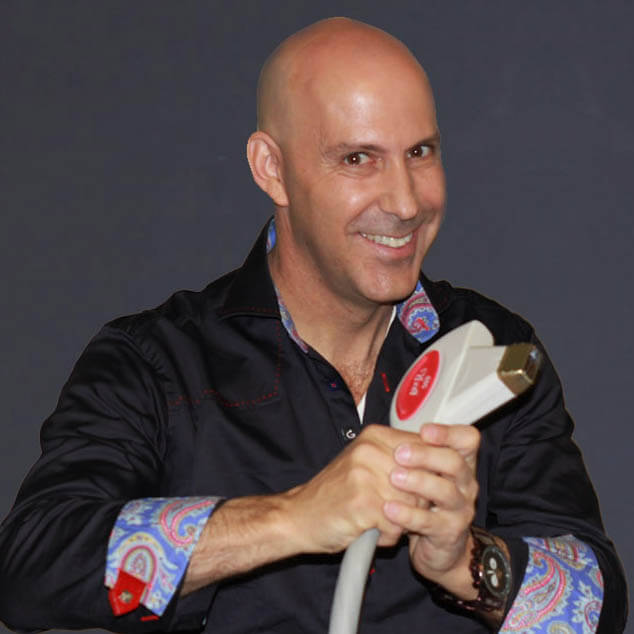 Louis Silberman
Louis J. Silberman is the CEO and Co-Founder of National Laser Institute, the pioneer of the medical aesthetics training industry and one of the largest educators in the country.