Phoenix Skin Care Spotlight: Botox
Almost everyone has heard the name Botox, and because it's the #1 nonsurgical cosmetic treatment in America, it is one of our most frequently requested treatments. Botox has been FDA approved to treat multiple cosmetic and medical concerns since its approval in 2000.
But how much do you really know about Botox? Today we're featuring this in-demand treatment in our skin care spotlight in order to give you more information before you book your Botox appointment!
How does Botox work?
As a cosmetic treatment, Botox works by injecting a very fine needle of treatment into your targeted muscles within your face. When the Botox enters these muscles, it temporarily prevents certain muscles from contracting. When your muscle cannot contract, it is then forced to relax, causing wrinkles and lines to soften. This is what gives you an overall youthful and rejuvenated appearance.
Botox must be performed by medical professionals who have received proper Botox training and certification. At NLI Med Spa Scottsdale, our Botox injections are provided by expert doctors and nurses who consult with you about your skin care concerns before performing your treatment. Because this is a nonsurgical treatment, no anesthesia is needed and clients are able to go about their daily activities once the treatment is complete.
How long will Botox last?
Between 3 – 6 months.
What can Botox treat?
For cosmetic purposes, Botox can treat forehead lines, crow's feet, and between the brow lines. As a medical injection, Botox can help treat migraines, bladder control, muscle spasms, and more.
Does it hurt?
Clients will feel a slight pinch of the needle, but other than that the treatment is smooth sailing!
How long will my treatment take?
Our medical professionals typically take 10-20 minutes to consult with you about your skin care concerns, and then take between 10-15 minutes to provide you with your Botox treatment. Overall, your Botox treatment should be complete under an hour!
When will I see results?
Within 1-14 days, but typically within the first 1-3 days!
Am I a good candidate for Botox?
NLI Med Spa has Botox clients between the ages of 20 – 60. Whether you're looking to take steps toward preventing wrinkles or diminishing them, Botox can help. Botox treatments are not recommended for those who are pregnant or breast feeding, however. Botox is ideal for clients who do not want to undergo the dangers and extremes of plastic surgery and those who are looking for a naturally appealing aesthetic appearance.
What are the side effects?
In some cases, minor bruising, headaches, and redness upon the injection site may occur. These side effects usually diminish within 24-48 hours. NLI Med Spa does not recommend intense physical activity, laying down, or washing your face with harsh scrubs/soaps right after your treatment.
Scottsdale Botox Treatments at NLI Med Spa
NLI Med Spa Scottsdale provides quality, professional Botox treatments as well as other cosmetic injectable services like Juvederm, Dysport, and Restylane. We offer advanced cosmetic laser treatments ranging from laser hair removal to MicroLaserPeels to radiofrequency wrinkle reduction at a fraction of the retail cost. We are located in Scottsdale and have expert medical professionals who have been in this field for a decade providing only the best treatments.
NLI Med Spa has been featured on ABC news, the CW, the Pat McMahon show, and Sonoran Living. We are one of the top buyers of Allergan products in the nation and are committed to providing quality treatments for our clients. NLI Med Spa has received many outstanding reviews as well as an A+ rating from the BBB. To learn more about Botox Scottsdale treatments, please call 480.290.7333.
"I would recommend National Laser Institute to anyone. For sure the best med spa in the valley. They offer the same treatments as the (more expensive) previous med spa I used to go to. There is no need to go anywhere else when the same quality is offered. Friendly service is a plus as well. I think Laura was the name of the girl who gave me my treatment and she was really great, I totally recommend her!"
– May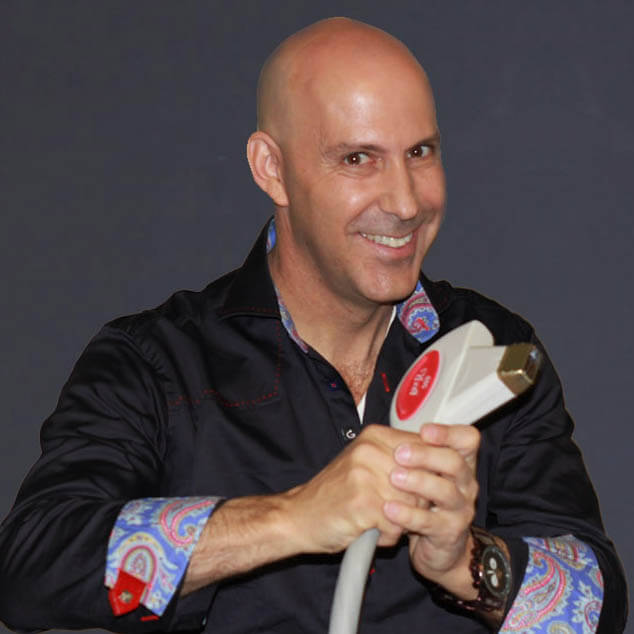 Louis Silberman
Louis J. Silberman is the CEO and Co-Founder of National Laser Institute, the pioneer of the medical aesthetics training industry and one of the largest educators in the country.