Photofacial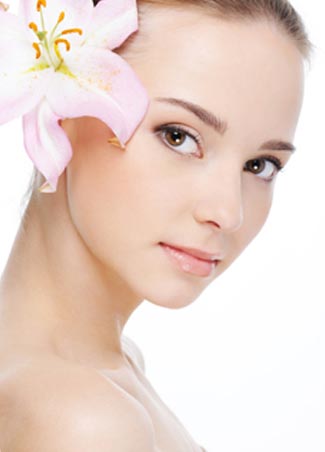 We live in the desert with the sun shining most days out of the year. And while the sunshine is indeed warm and enjoyable, it can leave our skin damaged with irregular pigmentation. However, the med spa at the National Laser Institute Med Spa offers an effective treatment, which rejuvenates the skin for a smooth, clear and flawless look.
Photofacial skin rejuvenation uses IPL technology, aiming at your surface layers of skin. The intense pulsed light safely penetrates through your skin and is absorbed by unwanted pigmentation- this then and helps rid imperfections that exist within your skin. 
What It Treats:
Tone and texture

Broken capillaries

Brown or dark spots

Age spots

Sun damage

Freckling

Acne scars
What To Expect:
Photofacial skin rejuvenation requires a series of treatments for optimum results. Clients typically see results between 5 – 10 treatments, depending on size of area, skin type, etc. Areas treated for sun damage will darken and then flake off the skin over the course of a couple of days.
What To Avoid:
You must avoid tanning, self-tanners and sun exposure. It is also important to remove any lotions or perfumes. You may not be pregnant, breastfeeding or on certain medications (Our Client Care Specialist will inform you of a list of medications to avoid while on the phone with you).
After your treatment, you must avoid tanning, sun exposure, very hot showers/saunas/jacuzzis for 1-2 weeks.
Contact Us:
The NLI Med Spa Photofacial Treatment is a treatment that is currently available and accepting appointments. Contact NLI Med Spa today to speak with a consultant. We are leading medical spa in Scottsdale and Dallas, with many outstanding reviews. To learn more about photofacial skin rejuvenation or NLI Med Spa, please call 800.574.8377