Photofacial Benefits

Photofacial Benefits
With all the skin care procedures out there today, it can be tricky to know which one will best benefit you and your skin type. If you are looking for a more even skin tone and improve your skin structure overall, then a Photofacial treatment may be exactly what you are looking for.
Photofacials, also known as Intense Pulsed Light (IPL) therapy, work to repair and rejuvenate your skin. This popular laser treatment uses light to treat the deeper layers of the dermis, stimulate the collagen and eliminate imperfections on the surface. This helps to improve your complexion resulting in radiant and youthful looking skin.
Photofacials correct several skin imperfections such as blemishes, discoloration from sun damage, rosacea, broken capillaries and age/liver spots anywhere on the face, chest, and body. IPL can also help with those nagging fine lines and diminish obnoxious acne. It even helps combat facial blemishes before they arise.
Another great benefit of IPL photofacials that many people take advantage of is pairing it with other treatments. Since photofacials concentrate on the deeper layers of the skin, you can combine them with procedures that are more superficial, such as a microneedling treatment and microdermabrasion treatment. These treatment combinations work simultaneously on tone and texture resulting in a smooth and even skin tone.
What to Expect
One of the reasons why photofacials are one of the most popular skin rejuvenation treatments is because the procedure only takes about 30 minutes and the downtime is minimal. Slight swelling and redness may occur but usually disappears within a few hours. Over the next few days, you will notice the pigmentation darken, rise to the top of the skin then slough off improving the look of your skin.
Depending on the type of pigmentation and size of the area, multiple sessions may be recommended by your skilled skin care professional. With each session, the results become more prominent, and all the while, you are becoming your true confident self!
Where to Start
If you're ready to say goodbye to dull, uneven skin tone and hello to flawless, younger looking skin, then the National Laser Institute Medical Spa would like to invite you to see the photofacial benefits for yourself. We are passionate about getting you on the right path to your skin care needs and goals. Please call us at 1-800-851-0969 or click here to receive the Gold Standard in medical esthetic treatment. Don't forget to check our monthly specials for even more anti-aging treatments!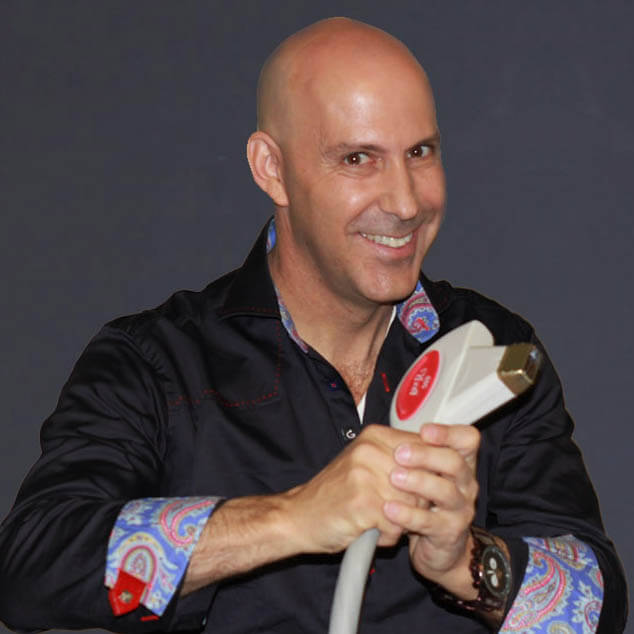 Louis Silberman
Louis J. Silberman is the CEO and Co-Founder of National Laser Institute, the pioneer of the medical aesthetics training industry and one of the largest educators in the country.