Platelet Rich Plasma Injections

Platelet Rich Plasma Injections
No matter what your next beauty goals are, PRP Therapy will most likely help you achieve them! Whether you would like to add volume back to your face, reduce wrinkles, or even simply improve your complexion, this celebrity go-to treatment will have you loving your results. PRP, also known as Platelet Rich Plasma Injections uses your own blood platelets to stimulate new collagen and cell growth for younger looking skin.
Before your treatment even begins, a small blood sample will be taken from your arm. The sample will then be placed in an advanced centrifuge machine that separates your own blood from your PRP. We inject your own PRP back into your skin together with a hyaluronic acid dermal filler. This medical technique harnesses the body's natural ability to restore and rejuvenate skin. Therefore, triggering new collagen stimulation and cell renewal.
Platelet Rich Plasma Injections are a powerful blend of growth factors and stem cells which encourages the healing process as well as slows the course of your skin's aging. This injection therapy revitalizes your skin, and even your hair if injected along or in the hairline. Once we inject the growth factors into the areas you wish to have rejuvenated, your skin (or hair) will begin to repair and regenerate itself.
This treatment is definitely a celebrity favorite because it smooths out wrinkles and supercharges collagen production. Platelet Rich Plasma Injections also fill in and lift facial hollows and folds. Furthermore, this is organic in nature and avoids using any unnamable chemicals.
Complimentary Consultation
The National Laser Institute and Medical Spa would like for you to discover all the benefits of this celebrity treatment. Our facility's certified doctors, nurses, and aestheticians will meet with you for a complimentary consultation. This is to better help understand your skin's needs as well as your desires. Call 800.851.0969 or click here to reserve your appointment today for your Platelet Rich Plasma Injections.
We would be happy to answer any further questions you may have about this anti-aging procedure. Please do not hesitate to ask us! You can also learn more about our other treatments, procedures, and services here.
Our Training Institute
The National Laser Institute would also like to invite you to visit our training institute. Where you will receive highly discounted rates of up to 80% off retail pricing. You can also choose to receive your treatment by the masters who teach doctors and nurses in our private facility. The professionals along with the trainees are trusted by our Beauty Insiders to effectively and safely perform the latest in medical aesthetic treatments.
SaveSave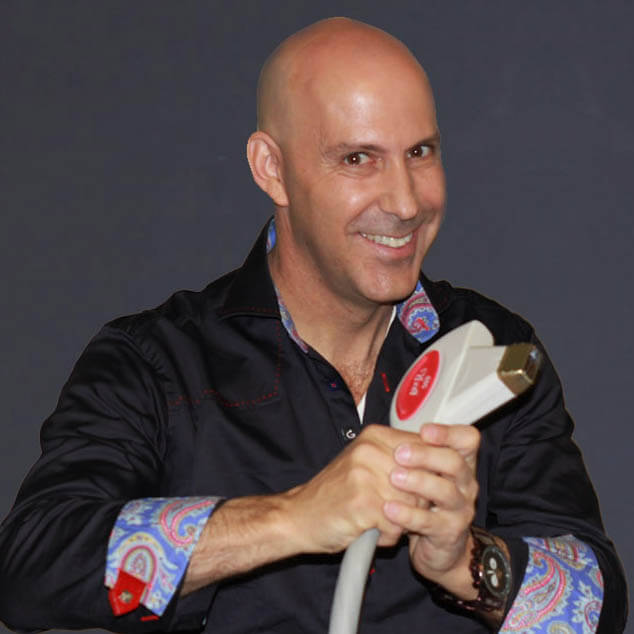 Louis Silberman
Louis J. Silberman is the CEO and Co-Founder of National Laser Institute, the pioneer of the medical aesthetics training industry and one of the largest educators in the country.